The True Story Behind Motley Crue's 'You're All I Need'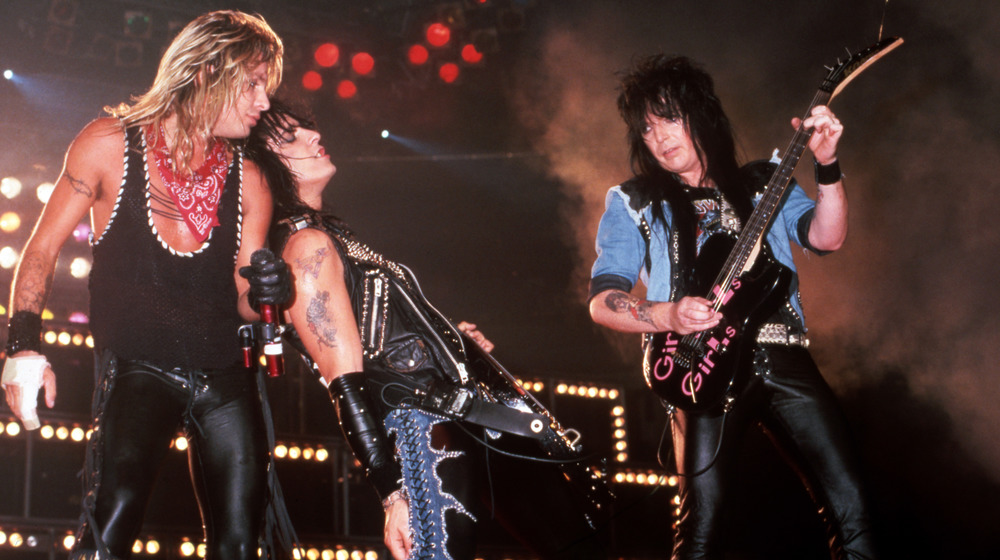 Icon And Image/Getty Images
Throughout the 1980s and '90s, Mötley Crüe made a name for itself as one of the preeminent heavy metal and glam rock bands in the world. The band — comprised of bassist Nikki Six, guitarist Mick Mars, lead singer Vince Neil, and drummer Tommy Lee — became known quickly not only for its gritty, flashy style of music, but also for the excessive personal antics of its four members. Even putting aside the band members' lifestyles, there's no denying the impact that Mötley Crüe made on the music industry during the band's prime.
Among Mötley Crüe's various hits is the power ballad "You're All I Need," which was released as the final single from the band's 1987 album Girls, Girls, Girls. The song was controversial upon its release. As Ultimate Classic Rock reports, MTV banned its accompanying music video. Given the nature of the song's subject matter, it's not hard to see why. "You're All I Need" was co-written by Nikki Sixx and Tommy Lee, and deals with a much darker subject matter than its power ballad sound suggests.
The dark inspiration for Mötley Crüe's 'You're All I Need'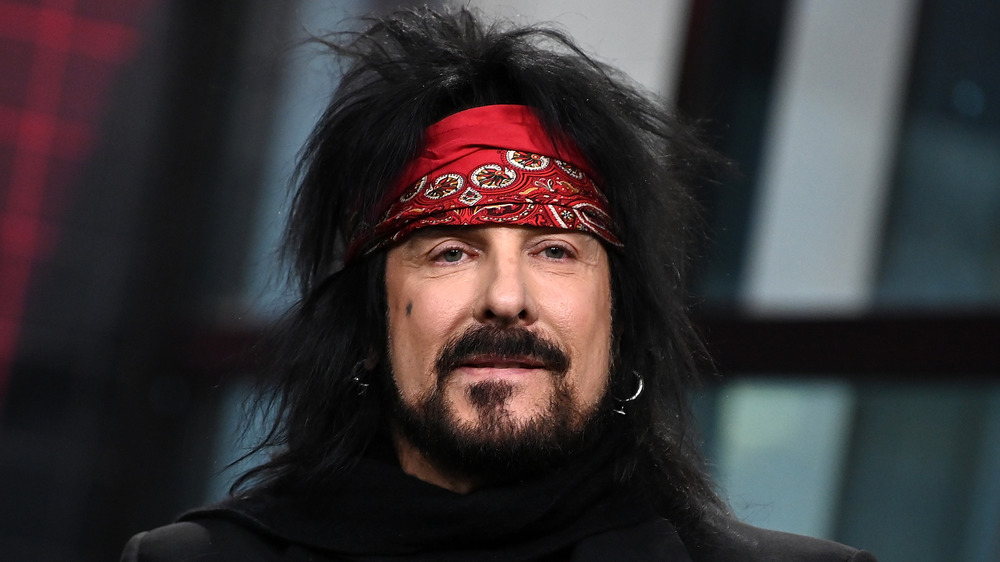 Slaven Vlasic/Getty Images
The song tells the story of a twisted man killing his girlfriend because he doesn't believe she loves him back, and Sixx revealed in his memoir, The Heroin Diaries, that the song was inspired by a relationship in his own life.
Sixx said the song was written when he believed his then-girlfriend was cheating on him with actor Jack Wagner, who, as Billboard reports, had previously scored a radio hit in 1985 with his ballad "All I Need," which the Mötley Crüe song references in both its title and lyrics. Sixx later opened up more about "You're All I Need" with Rolling Stone, admitting that "the premise of the song was based on killing your girlfriend."
Sixx also revealed in the same interview how he showed the song to his girlfriend at the time, saying, "I took the cassette over to her apartment and I didn't say anything. I just had a little cassette player and I just played it for her, and she started crying, and I walked out the door. I was like, 'Well now, that's that.'"
While that may have, indeed, been that for Sixx's relationship, it certainly wasn't for "You're All I Need," which has taken on an entire legacy and reputation of its own in the decades since its original release.