Artists The Bee Gees Wrote Music For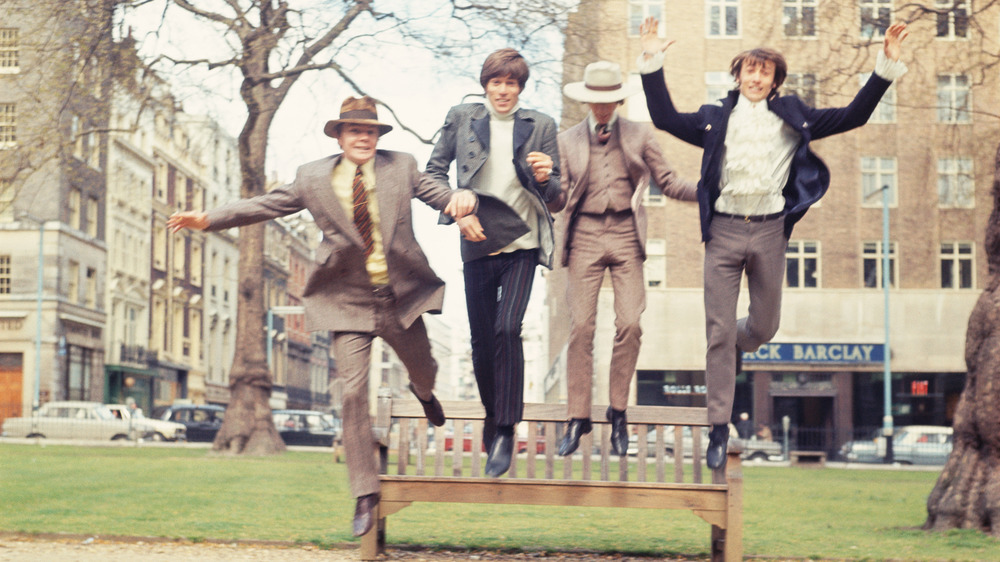 Keystone/Getty Images
The Bee Gees may be remembered as disco royalty today, but the Australian group, made up of brothers Barry, Maurice, and Robin Gibb, is responsible for mega-hits across many genres. The recent HBO documentary, Bee Gees: How Can You Mend a Broken Heart, has prompted a bit of a reevaluation of the group's legacy. They dominated the music scene in the 1970s, peaking with the release of their soundtrack to Saturday Night Fever, which sold more than 40 million copies, per Britannica. 
But the fans proved fickle; the Bee Gees quickly became a casualty of the "disco sucks" movement and their album sales and popularity plummeted, according to the New York Post. Even though the "brothers Gibb" went on to put out more music, few people wanted it. As Robin was quoted by the New York Post, "The public had OD'd on us." That's a shame because the brothers' songwriting chops were top-tier. Not a disco fan? It hardly matters; the Bee Gees' influence can be heard throughout many of the songs they wrote and gave to other artists.
Wait, the Bee Gees wrote that?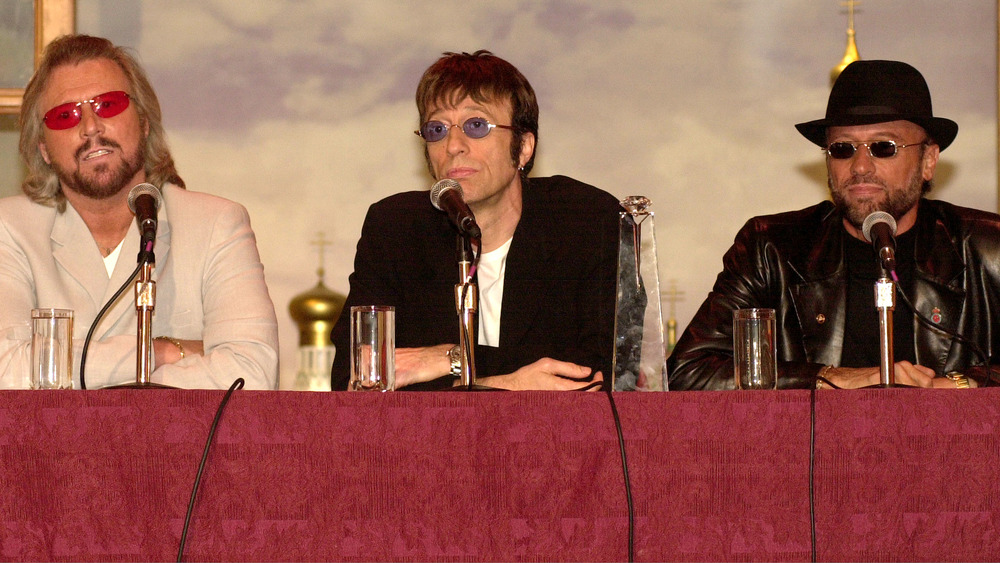 Spencer Platt/Getty Images
As Coldplay's Chris Martin is quoted as remarking in that recent HBO documentary, "Songwriters don't really write songs, you receive songs." As it turns out, plenty of major artists received their songs in a slightly less mystical way — from the Bee Gees. You've heard their songs covered by dozens of artists, from Janis Joplin to Feist, but their pens were also behind originals given to several lucky artists. 
You've likely heard Frankie Valli's title song from Grease, which shares the Bee Gees' trademark falsetto, but did you know they also wrote 1983's "Islands in the Stream" for country icons Kenny Rogers and Dolly Parton? That's range, people. Let's take it back to disco for a hot second, though. The Bee Gees were also behind Tavares' 1977 jam, "More Than a Woman" and Yvonne Elliman's "If I Can't Have You," a year later. Those are going to be in your head for a while, sorry. Prefer a mellower vibe? You can hear the Bee Gees' mark on early '90s adult contemporary hits, like Dionne Warwick's "Heartbreaker" and Barbra Streisand's "Woman In Love." Oh, and even though the name Samantha Sang may not ring any bells, you probably remember her 1977 hit "Emotions" better for the version Destiny's Child released on their classic album, Survivor. See? The Bee Gees transcended disco and are truly a musical gift that keeps on giving.