Who Is Rev. Silvester Beaman From Biden's Inauguration?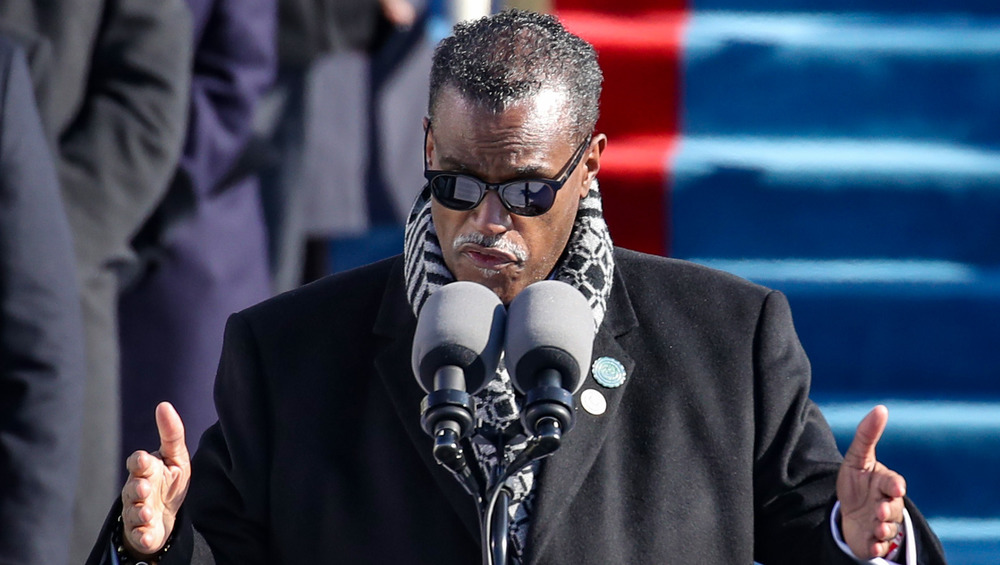 Rob Carr/Getty Images
On January 20, 2021, Joseph R. Biden Jr. was sworn in as the United States' 46th president, and his inauguration struck a much different tone than that of his predecessor. In 2017, Donald Trump raved about "American carnage." PBS called his inaugural address "a dark vision for an America that is deeply divided." Mr. Biden struck a decidedly different chord with his inaugural speech, announcing that "democracy has prevailed," according to The New York Times. The incoming president recognized the gravity of the challenges his administration will face and called for the nation to unite. "To overcome these challenges, to restore the soul and secure the future of America, requires so much more than words and requires the most elusive of all things in a democracy: unity."
The diverse lineup of performers and speakers reflected the type of unity that President Biden hopes for the country, from Lady Gaga to Jennifer Lopez to Garth Brooks to 22-year-old poet Amanda Gorman, who NPR noted was "the youngest poet in recent memory to deliver a poem at a presidential election." And after a year of racial turmoil in the country, the ceremony was bookended with a prayer by Rev. Dr. Sylvester Beaman of the Bethel African Methodist Episcopal Church in Wilmington, Delaware, the town Mr. Biden called home before moving into the White House. But who is Rev. Beaman, and how did he make it onto the national stage at the U.S. Capitol that morning?
Rev. Sylvester Beaman is an old friend of Biden's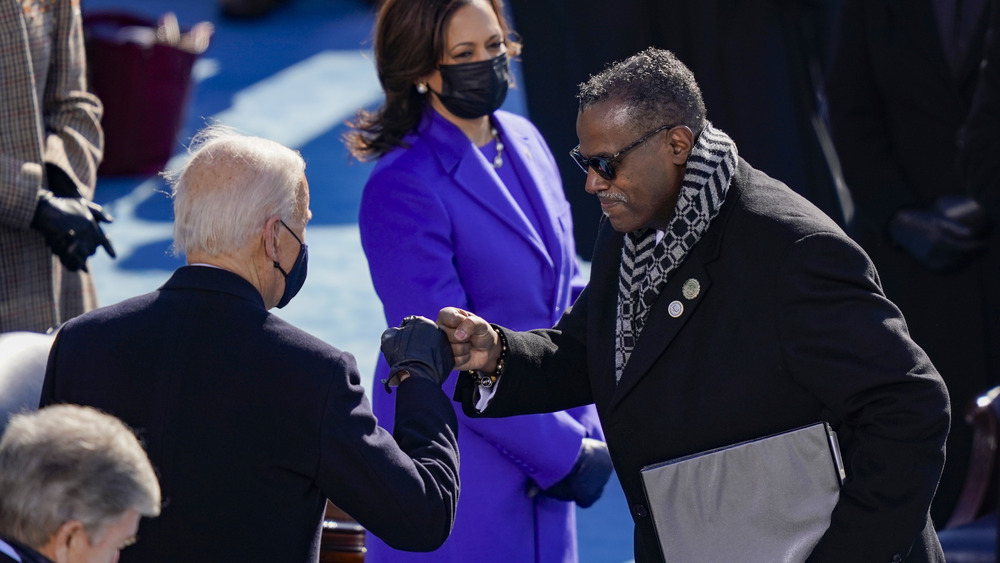 Drew Angerer/Getty Images
According to NBC News, Rev. Sylvester Beaman and Joe Biden have been friends for nearly three decades. The two first met in 1993, just after Rev. Beaman arrived to serve as pastor at the Wilmington Bethel AME Church. Mr. Biden showed up at a community event Rev. Beaman threw and introduced himself, and the two forged a strong friendship over the proceeding decades. Like Vice President Kamala Harris, Rev. Beaman was especially close to Beau Biden, the president's late son, who died of a brain tumor in 2015.
Before the inauguration, Rev. Beaman called Joe Biden "someone who is naturally a person of faith," which he said is what the United States needs at the moment. "In these terrible times, if anybody can bring healing and reconciliation to a divided country, if we give him room to work, Joe Biden can be that person," the pastor said. An example of this is when Mr. Biden visited Rev. Beaman's church during the protests that rocked the nation after the police killing of George Floyd. The minister said the future president came to listen to what was in people's hearts and minds at the time. "Contrast that with President Trump bypassing protesters and having them cleared out to go stand in front of a church to pose for photos with a Bible." (As NPR reported last June, Mr. Trump had protesters tear gassed so that he could visit a D.C. church for a photo op.)
Beaman is a well-known and respected member of the community of Wilmington, Delaware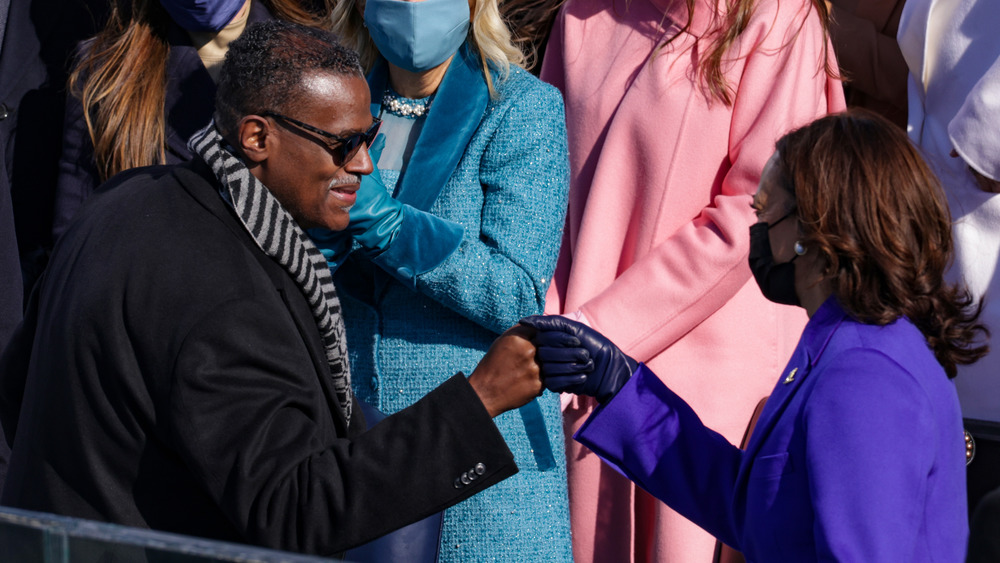 Alex Wong/Getty Images
President Biden isn't the only person from Wilmington, Delaware, who has a close relationship and deep respect for Rev. Beaman. NBC News reported that he was a "logical person" for Mr. Biden to ask to give the benediction at his inauguration. "It's not a big surprise that Rev. Beaman was picked to do the benediction," said one Wilmington resident, who added that the pastor "has always been a pivotal part of the community and so has Joe Biden." The minister hosts a Power Hour prayer lunch that connects people in the community.
Ron Hall, a lifelong member of the Wilmington Bethel AME church, said he was "deeply honored" that Rev. Beaman was to give the closing prayer at the ceremony. "He is known for his good works," said Hall. "His show of integrity and leadership is needed in our country today."
During his benediction, posted by Yahoo! News, Rev. Beaman prayed that the American people discover their "common humanity" by which "we will seek the good in and for all our neighbors." To emphasize his desire for a United States of America that lives up to the first word in its name, he repeated twice: "We will make friends of our enemies." Only time will tell if his prayer is answered. As Politico reported earlier that morning, Mr. Trump vowed to "be back in some form" before leaving D.C. without attending the inauguration.