What Happened To Don Felder After Eagles?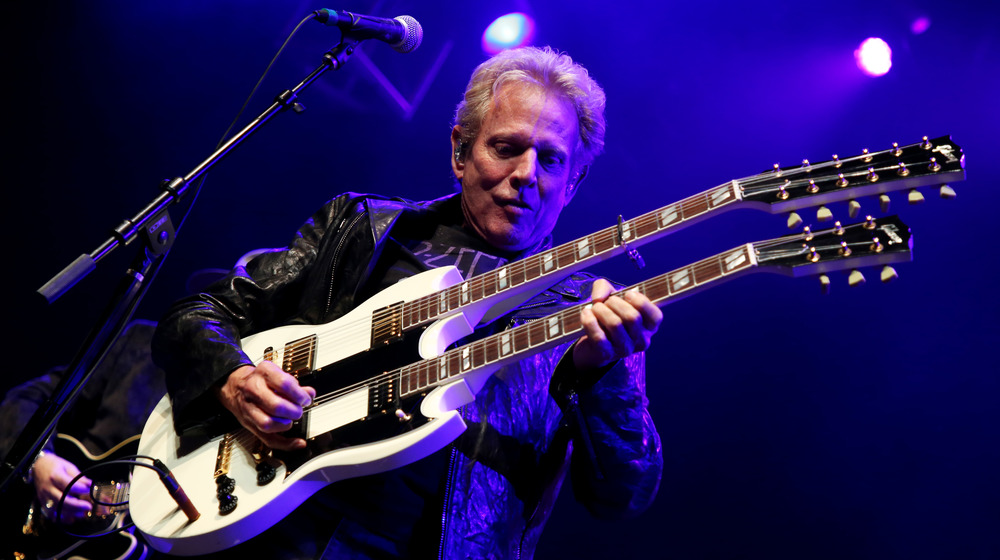 Phillip Faraone/Getty Images
For many Eagles fans, it's impossible to separate Don Felder from the band's legacy. While Felder wasn't an original member of the group (he joined as a guitarist for the band in 1974), he was present for many of the Eagles' greatest moments. He contributed to the band's most well-known album, Hotel California, and was an active member of the group from 1974 to 1980. Felder even returned to play with the band for their long-awaited 1994 reunion, and stayed with them for seven years after that.
Unfortunately, Felder was fired from the Eagles in 2001, a separation that led to multiple lawsuits and public clashes between him and his former bandmates — specifically, Don Henley and Glenn Frey. Despite the tensions and public circumstances surrounding his split from the Eagles, however, Felder has done quite a lot in the years since the separation. Felder has not only continued to perform and release new music, but has gone on to collaborate with some of the greatest musicians in the world.
Don Felder's post-Eagles career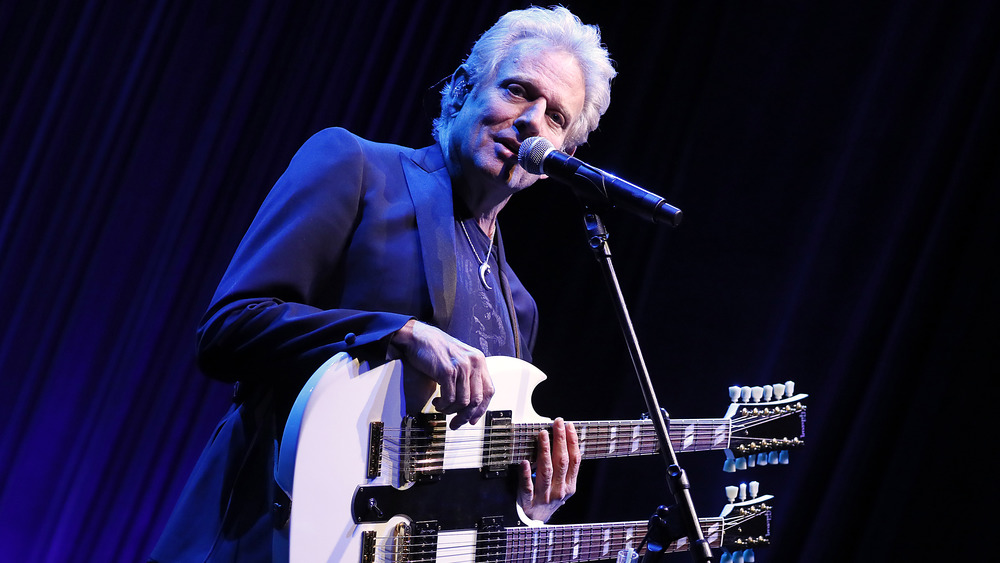 Paul Morigi/Getty Images
In 2008, Felder published his autobiography, Heaven and Hell: My Life in the Eagles (1974-2001), in which he shared his personal account of his time collaborating (and butting heads) with the other members of the Eagles. Four years later, in 2012, Felder released his second official solo album, Road to Forever, which debuted nearly three full decades after the release of his first solo effort, 1983's Airborne. Similar to Airborne, Road to Forever featured contributions from a number of notable artists, including Crosby, Stills & Nash, Randy Jackson, Styx's Tommy Shaw, Toto's Steve Porcaro, as well as several others.
Felder released a third solo album in 2019, titled American Rock 'n' Roll. Once again, the album included collaborations with well-known music icons such as Slash, Peter Frampton, Mick Fleetwood, Sammy Hagar, the Grateful Dead's Bob Weir, Bon Jovi's Richie Sambora, the Red Hot Chili Peppers' Chad Smith, and others. He has been performing live as part of the Don Felder Band since 2005, and with the group, has toured with bands like REO Speedwagon, Styx, and Foreigner. In 2016, he was inducted into the Musicians Hall of Fame and Museum (seen on YouTube).
In other words, while he will always be remembered for his work with the Eagles, it's safe to say that Don Felder has continued to carve out a strong legacy for himself in the music industry — separate from his former group.