The Truth About Carol Kaye
If you've ever listened to pop music from the 1960s and early 1970s, you've heard the (probably uncredited) work of The Wrecking Crew. Per UDiscoverMusic, The Wrecking Crew were a group of in-demand Los Angeles studio musicians who played on hundreds of iconic hits, including the Beach Boys' "Help Me, Rhonda" and The Mamas and The Papas' "California Dreamin'." Many different musicians played as part of the loosely organized Wrecking Crew, but there were three mainstays: drummer Hal Blaine, guitarist Tommy Tedesco, and guitarist and bassist Carol Kaye. Kaye was one of the few female working session musicians of the era. According to Vulture, both The Beach Boys' Brian Wilson and super producer Quincy Jones have referred to her as the greatest bassist in the world. 
Per her personal website, Kaye started out as a professional guitarist in 1949, playing in many jazz groups around Los Angeles. She "accidentally" got into session work in 1957 by recording with soul legend Sam Cooke and later took up the bass when she had to fill in for a no-show session player at Capitol Records in 1963. According to her biography, she "grew quickly to be the no. 1 call with record companies, movie & TV film people, commercials (ads), and industrial films." "First call" is the term used for the best, most highly-sought-after session musicians, as they are literally the people who are called first when a producer wants to lay down a track.  
The Carol Kaye sound was everywhere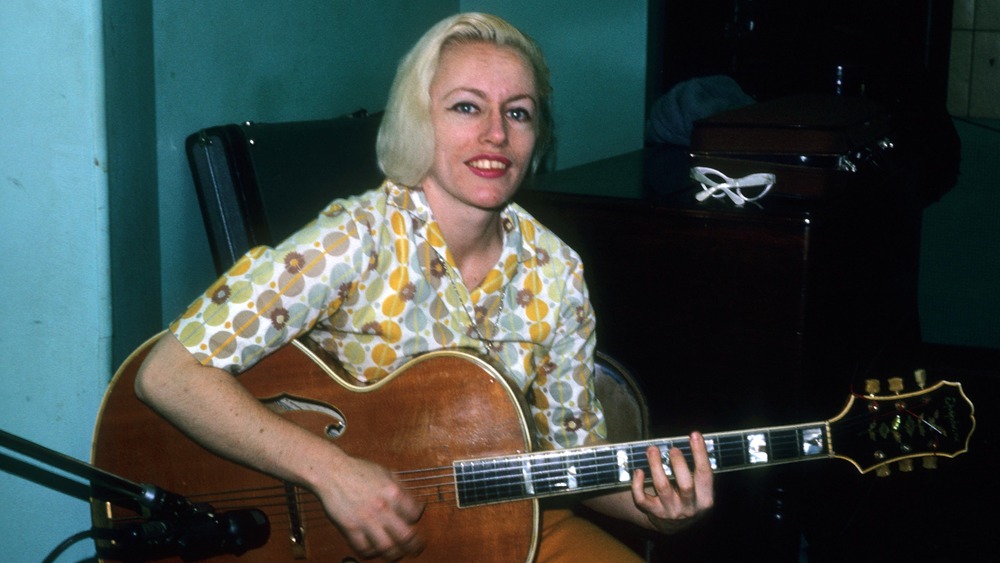 Michael Ochs Archives/Getty Images
Kaye's style of playing bass was so in demand that, per Vulture, producers started asking other bassists to recreate "the Carol Kaye sound" when she wasn't available to record. Kaye describes that sound as "clean lines, perfect timing, and hard picking that let her 'dance on top of the beat.'" Her list of credits on her website reads like a "best of the oldies" countdown and includes everyone from Stevie Wonder to Elvis Presley to the Supremes, not to mention her work on countless television theme songs and movie soundtracks, including M*A*S*H, The West Wing, and Shaft. 
Despite all of this, Kaye never expected to be remembered for her work, telling Vulture, "Music up to that time had a life span of about 10 years... We're shocked those songs lived on." Now 85 years old, she doesn't often record anymore, but continues teaching, which, according to her website, she has done since first going pro in 1949. She's also made over 40 instructional books and DVDs, and noted that it's "very pleasurable to be able to pass along all the experience, the theory, the multi-styled lines, techniques, reading, inventing etc., to others." Presumably few other bassists on Rolling Stone's list of the 50 greatest bassists of all time (she's number five) are currently giving bass lessons via Skype, but in a 2020 interview with Ernie Ball Music Man, Kaye summed up her current plans as: "Just teaching and playing bass. That's the fun now. I've got my fun."