The Truth About Larry King And Jackie Gleason's Relationship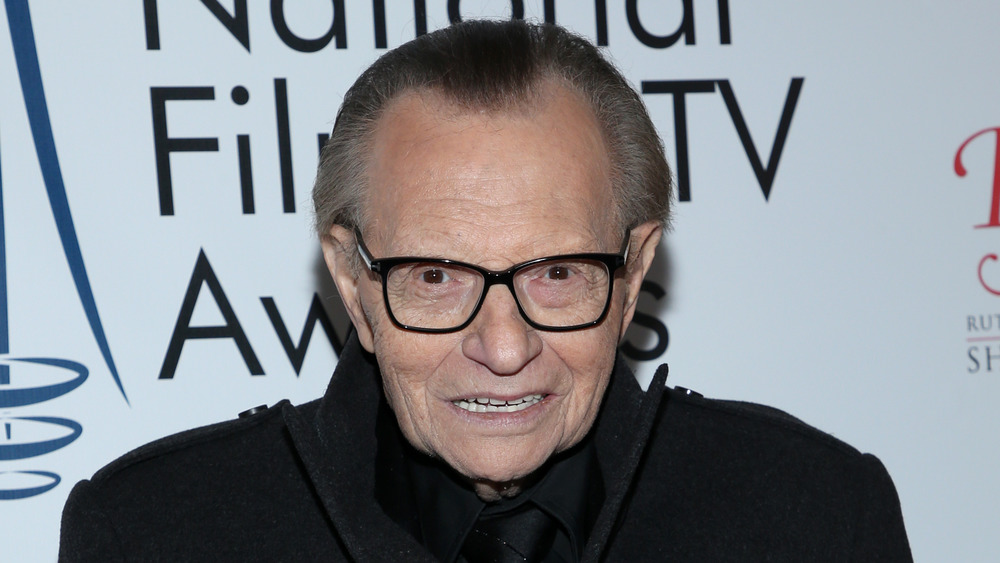 Phillip Faraone/Getty Images
Storied broadcaster and journalist Larry King died Saturday, January 23, at the age of 87. USA Today reported that King had been hospitalized in late 2020 for COVID-19.
King was perhaps most firmly planted in the national consciousness as a talker. He was an early breakout star on cable TV news, hosting Larry King Live on CNN beginning in 1985 and for 25 years. Even after, King was involved in a digital media startup, Ora TV, which produced a daily talk show seen on Hulu, and of course a Twitter account. Associated Press tagged his interview count at 50,000, though USA Today put the count higher, at 60,000.
Broadcasting was his first professional home. Born in Brooklyn, as Rolling Stone reports, he started out as a DJ for a Miami radio station. Once his late-night interview show took off he got a spot as a columnist for the Miami Herald newspaper, often promoting show business figures performing at various Miami Beach Hotels.
At about the same time, CBS-TV decided to make one of its bigger prime-time stars happy. Jackie Gleason was the entertainer headlining a top variety show, but Gleason was an avid golfer, and CBS agreed to let him move production of his show to Miami, so he could golf year-round. King, who had just started a local TV show, made Gleason's acquaintance on the press train to Florida, as he described in his autobiography My Remarkable Journey, which was excerpted in Vanity Fair in 2009.
Jackie Gleason really was 'The Great One' for Larry King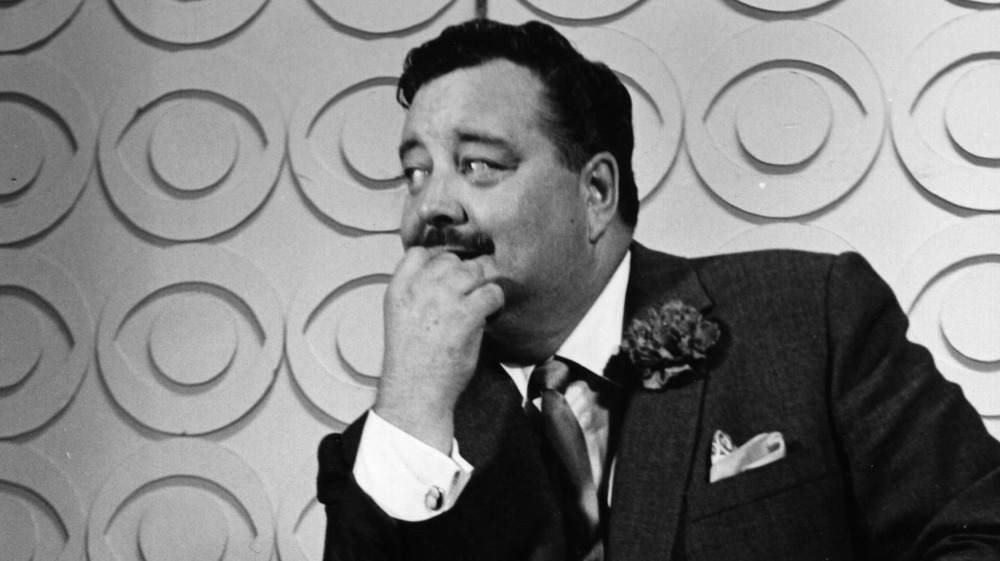 Michael Roberts/Getty Images
King was the emcee for Miami's big welcome ceremony for Gleason. Gleason started listening to King's radio show and they became friends — "we had similar backgrounds and a chemistry that makes for good friends," King wrote.
At a party at his home, Gleason asked King what about his profession was impossible. There was really a one-word answer: Sinatra — "the only person I knew of at the time who would not return a call from The New York Times."
That same New York Times tells us that Gleason was often billed in those days as "The Great One." He lived up to his billing and talked Frank into going on King's local Miami radio show for a three-hour interview. It turned out that Frank owed Jackie a favor, and Jackie had called it in on behalf of his friend Larry King. "That was enormous," King said in a Media Bistro interview (on YouTube). That interview brought him the kind of national attention that would provide the stepping-stone to his long career on the world stage.
In time, King and Sinatra became friends as well. In an interview with Sebastian Maniscalco (also on YouTube), King said Sinatra "had no gray area. If he liked you, you could do no wrong. And if he didn't like you, you could do no right."