The Truth About Kurt Cobain And Michael Stipe's Relationship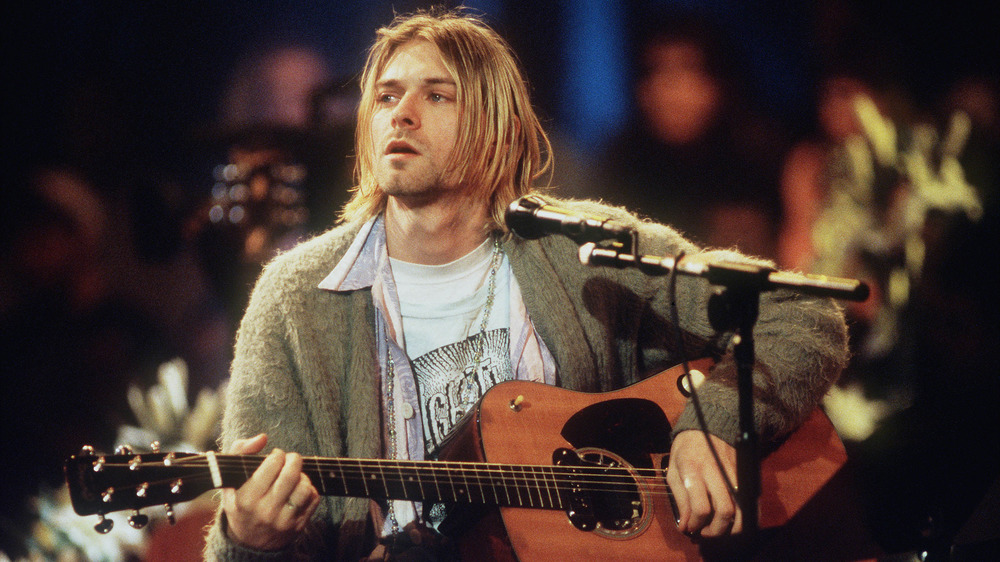 Frank Micelotta Archive/Getty Images
Nirvana's Kurt Cobain died by suicide in 1994 at the height of his fame. Because he died at such a young age (he was just 27) and had such a sudden, dramatic rise from his status an obscure punk guitarist from the Pacific Northwest to a world-famous, seemingly reluctant rock star who inadvertently contributed to changing the entire music industry, the public's interest in learning about "the real Kurt Cobain" has lingered on, nearly 27 years after his death. 
Of course, many people who worked with and had relationships with Cobain have opened up and shared their thoughts and experiences with the world, including R.E.M.'s Michael Stipe. Stipe was not only friends with Cobain and his wife, Hole's Courtney Love, he was a mentor, inspiration, and very nearly collaborator. In an early 1994 interview with Rolling Stone, Cobain discussed his intention to put out a Nirvana album that would be "pretty ethereal, acoustic, like Automatic for the People," R.E.M.'s 1992 album. He went on to gush, "If I could write just a couple of songs as good as what they've written ... I don't know how that band does what they do." The inspiration went both ways. Per Rolling Stone, Stipe once told MTV News that the "yeah yeah yeah yeah" refrain in one of Automatic's singles, "Man On the Moon," was a tribute to Cobain, noting, "I told Kurt [Cobain] that I was going to write a song that had more 'yeahs' in it than anything he'd written."
Did Michael Stipe and Kurt Cobain ever collaborate?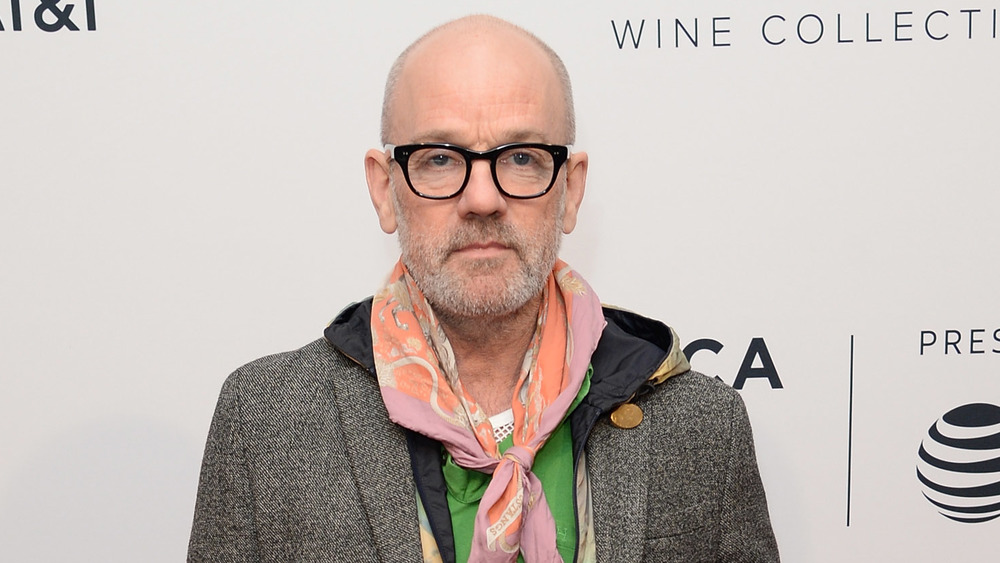 Andrew Toth/Getty Images
When Dazed relayed Cobain's plans to make an album similar to Automatic For The People, Stipe replied, "I had forgotten that he'd said that. I really wished that he had lived. Kurt was a great songwriter and he was also in a steady transition." In fact, in a 2011 interview with Interview magazine, Stipe was asked about the rumored collaboration between him and Cobain that never came to be. Stipe explained that he had suggested the project as an attempt to connect with the troubled Cobain: "I was doing that to try to save his life. The collaboration was me calling up as an excuse to reach out to this guy. He was in a really bad place." He recalled that he had come to know Cobain well because during R.E.M.'s work on two albums in Seattle, Washington, his bandmate Peter Buck had lived next door to Cobain, Courtney Love, and their daughter, Frances Bean. 
When asked if the collaboration was intended to be an entire album, Stipe corrected that misapprehension, explaining that the album rumor had "become part of the mythology" and that in reality he had "simply constructed a project to try to snap Kurt out of a frame of mind." Stipe went on to describe how he sent Cobain a plane ticket and a driver to take him to the airport, but Cobain had refused to leave his house. We'll never know what might have been, had the collaboration come to be.