Trump's Office Of The Former President Explained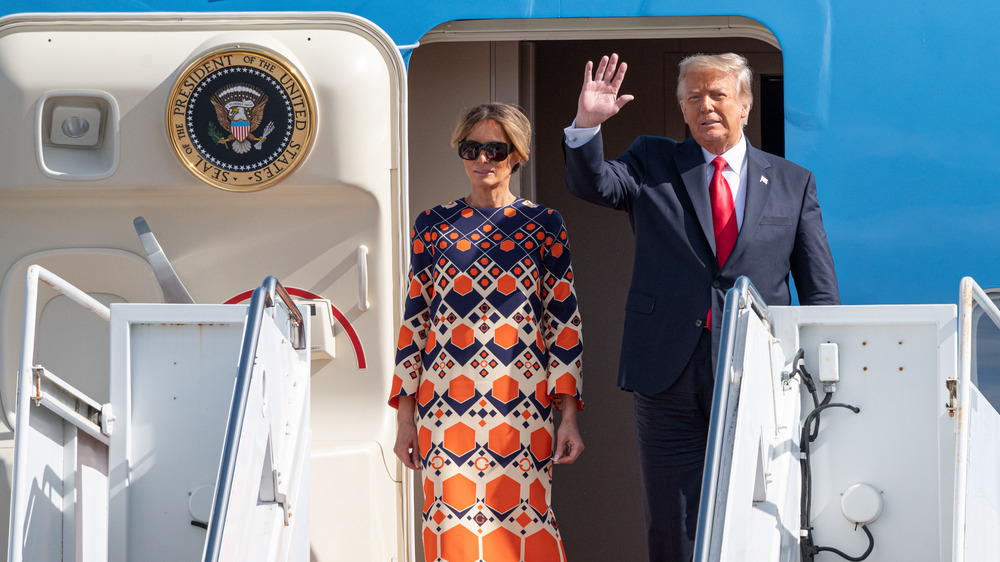 Noam Galai/Getty Images
Less than one hour before House Democrats crossed the U.S. Capitol to deliver an article of impeachment against Donald J. Trump to the Senate on Monday, the ex-president blasted out a statement announcing the "Office of the Former President." He seemed to be sending a message to those on Capitol Hill: "President Trump will always and forever be a champion for the American people," per a statement posted to Twitter.
The new office in Palm Beach County, Florida, will manage Trump's correspondence, public statements, appearances, and official activities "to advance the interests of the United States and to carry on the agenda of the Trump Administration through advocacy, organizing, and public activism," according to the statement.
Trump has been publicly silent since leaving the White House last week for his Mar-a-Lago estate. And it's not for lack of material. The Daily Beast reported that Trump has been rage-watching Dr. Anthony Fauci's press conferences. However, Trump's usual channels for spite and rebuttal have been taken away from him, as nearly all the major social media channels have closed his accounts, perhaps most notably, Twitter. A reporter briefly caught Trump at his regular table in the Grill Room of the Trump International Golf Club. "We'll do something, but not just yet," he told the Washington Examiner, before an aide put an end to the conversation.
Trump didn't invent the office, but it could still land him in trouble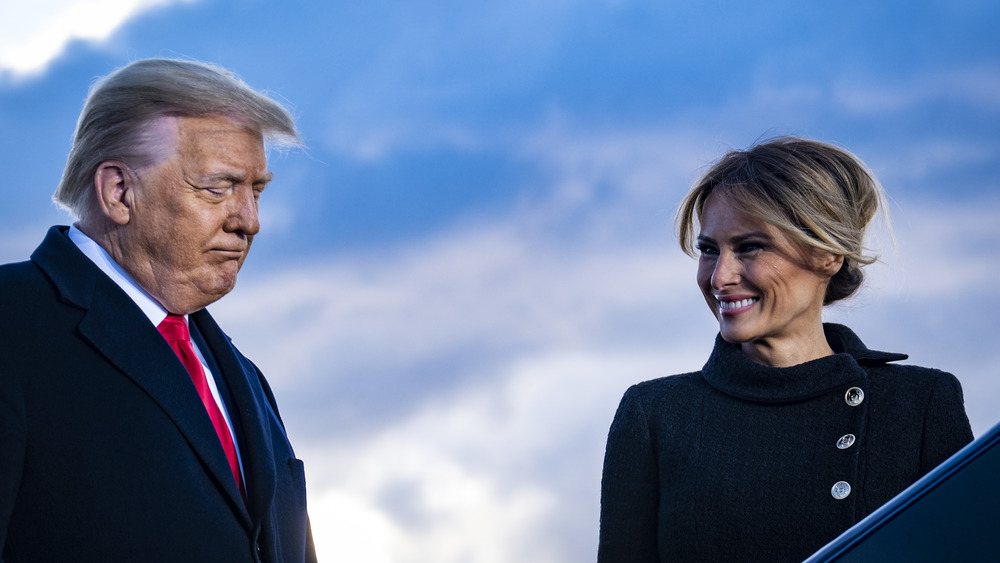 Pool/Getty Images
Donald Trump's announcement didn't sit well with many, including those who thought it sounded like he was about to start running a shadow presidency. Others thought it was problematic that he would use the logo of the Office of the President for his new venture, but simply turn it black and white. However, it's actually quite normal for former presidents to establish post-presidential offices to manage scheduling, correspondence, and other duties associated with being the former commander in chief. In fact, Congress even provides the funds for it, per the Former Presidents Act of 1958 [via the National Archives]. Former Presidents Obama, Bush, and Clinton all have them.
The point of contention is the use of the office and its funds, as Trump is considering another presidential run in 2024, according to Politico. Todd Belt, program director of George Washington University's political management master's program, believes using the office to advance a political agenda or party or promote a political action committee could be an issue. "I'm not exactly sure if this office can be used for that, because you're not supposed to be using taxpayer dollars for any overt campaign work. There's potential conflict of interest," he told Business Insider.