What Has Barry Gibb Been Doing Since Bee Gees?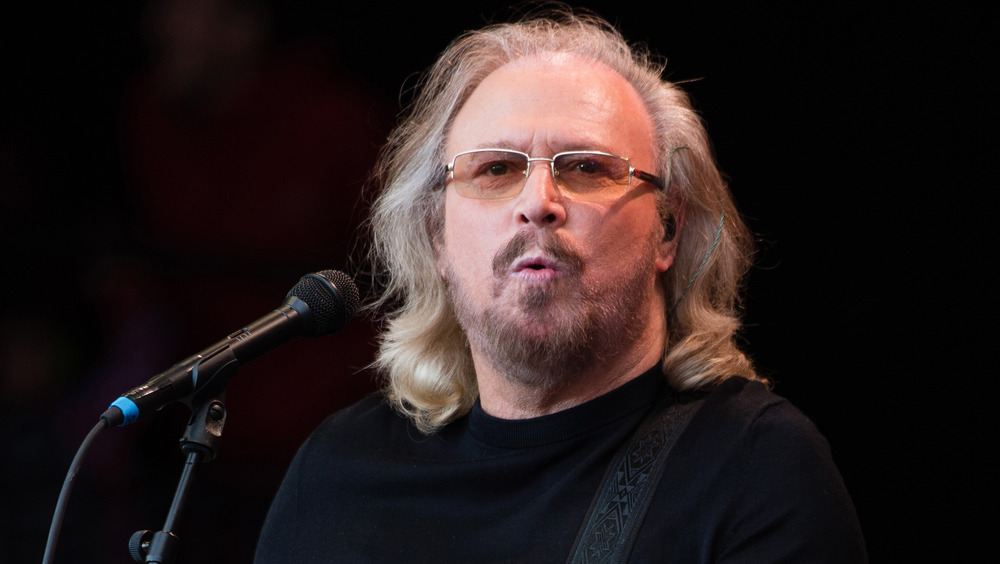 Harry Durrant/Getty Images
The Bee Gees are one of the most successful musical groups of all time. Formed in 1958 by the three brothers, Barry, Maurice, and Robin Gibb, the Bee Gees were one of the signature musical artists of the 1960s and '70s. The group excelled during the disco music era of the '70s, and their work on the Saturday Night Fever soundtrack made it the highest-selling album in music history for a time — until Michael Jackson's Thriller dethroned it in 1982. In 1997, the trio was even inducted into the Rock and Roll Hall of Fame.
Unfortunately, the Bee Gees are no longer an active group, following the death of Maurice Gibb in 2003 and Robin Gibb several years later in 2009. As of now, Barry is the group's sole surviving member, but just because the Bee Gees' time as a group has concluded, doesn't mean Barry Gibb's career has also come to an end. In fact, quite the opposite is true.
Barry Gibb's career after the Bee Gees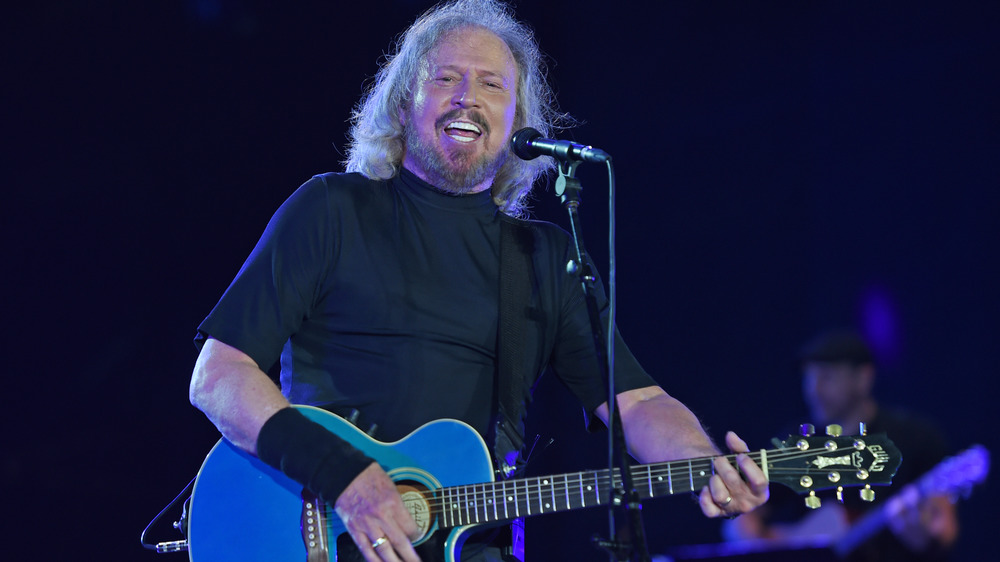 Larry Marano/Getty Images
Barry Gibb has been keeping fairly busy in the years since the deaths of his brothers and bandmates. Over the past nine years, Gibb has performed two times at the Grand Ole Opry with Ricky Skaggs, made multiple television appearances, and even performed in the "legend" spot at the 2017 Glastonbury festival. In 2013, he also completed the Mythology world tour, where he performed music from the Bee Gees' compilation album of the same name.
In 2016, Gibb also released his second official solo album titled In the Now. Five years later, in January 2021, he also released the duet album, Greenfields, which comprised multiple Bee Gees tracks reimagined as country songs. The album featured duets with Dolly Parton, Brandi Carlile, Alison Krauss, Keith Urban, Jason Isbell, and others. 
All this just proves that — in the time since the group's retirement — Gibb has not only worked to maintain and reimagine the Bee Gees' song catalog but also continued to grow and experiment on his own as a solo artist. That's not surprising though. After all, he is one of the most successful and revered artists that the music industry has ever seen.