The Meaning Behind Jimi Hendrix's 'Voodoo Chile'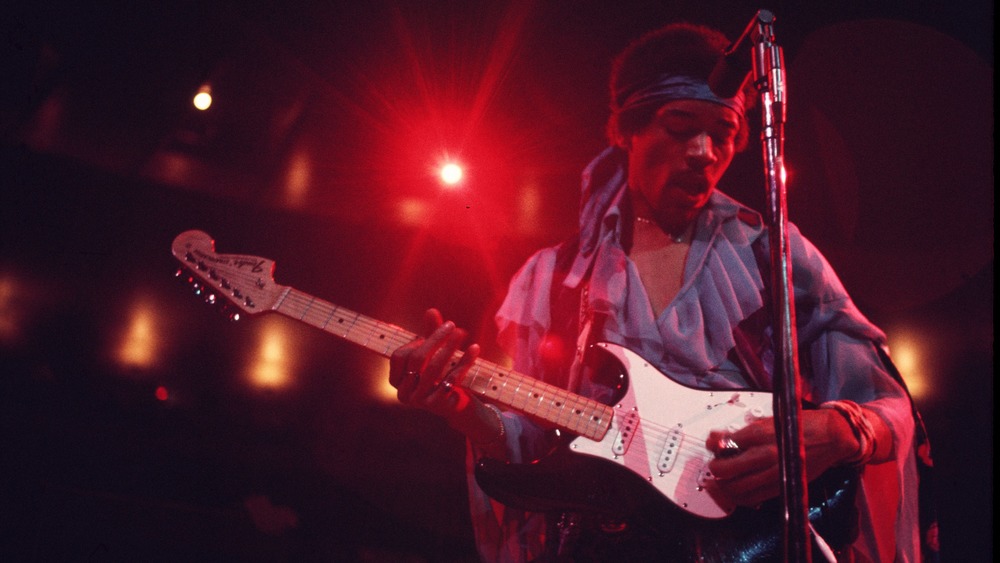 Walter Iooss Jr/Getty Images
The Jimi Hendrix song "Voodoo Child (Slight Return)" is one of the legendary guitarist's greatest hits. According to Second Hand Songs, the raucous, electrified blues romp has gone on to be recorded by over 65 artists, including Stevie Ray Vaughn, Ben Harper, Earth Wind & Fire, Buddy Guy, and more. But after a similar (and similarly named) Hendrix song played out the end of an episode of Disney's new series WandaVision, viewers are trying to figure out the story behind the song "Voodoo Chile" and the meaning of its enigmatic lyrics.
The songs are similar in style and theme, and they were both released on Hendrix's seminal 1968 album Electric Ladyland, but each one is unique and holds its own as a separate fantastic work of art. The most notable difference is in the length. While "Voodoo Child (Slight Return)" slightly pushes the limits of a radio listener's attention span at just over five minutes long, "Voodoo Chile" clocks in at an astronomical 15 minutes long, taking listeners on a journey from the roots of the music that inspired it — the blues — all the way to the moon and beyond. In his book Crosstown Traffic, professional music critic Charles Shaar Murray called the song "virtually a chronological guided tour of blues styles, starting with the earliest recorded Delta blues and traveling through the electric experiments of Muddy Waters in Chicago and John Lee Hooker in Detroit to the sophisticated swing of B. B. King and the cosmic blurt of John Coltrane."
'Voodoo Chile' is an ecstatic expression of Jimi Hendrix's love of sci-fi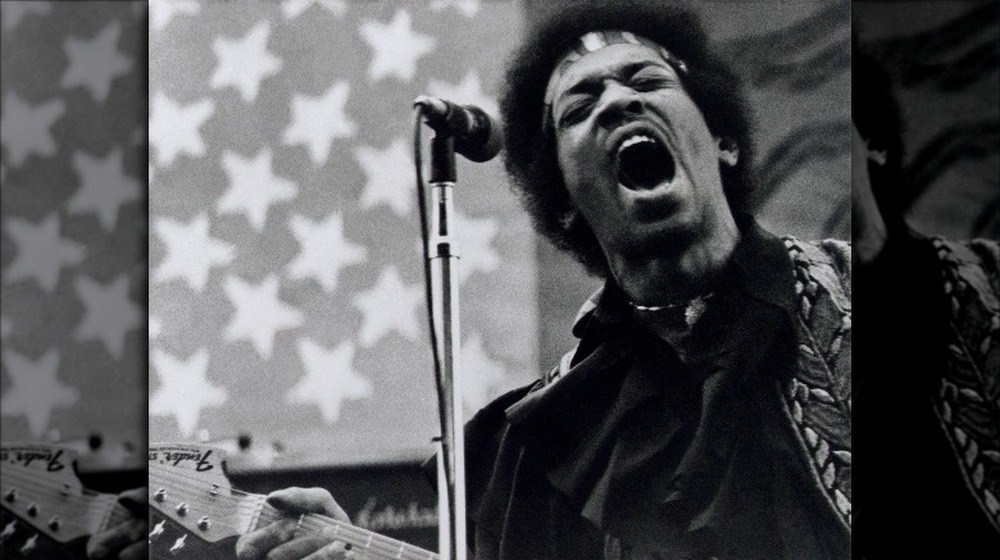 Larry Hulst/Getty Images
As Murray also noted, "'Voodoo Chile' is part of a long, long line of supernatural brag songs." Bluesmen liked to brag about having otherworldly powers. So when Jimi sings "Well, the night I was born / Lord, I swear the moon turned a fire red / Well, my poor mother cried out, 'Lord, the gypsy was right!' / And I see'd her fell down right dead," he's harking back to songs like Waters' "Hoochie Coochie Man." That blues standard features Muddy growling, "The gypsy woman told my mother / Before I was born / 'You got a boy child comin' / Gon' be a son of a gun.'"
But Jimi both knew the roots of the music he was playing and also had the vision to take it to places where no earthling had ever taken it before. As Tor.com notes in a review of a 2013 memoir by Jimi's brother, Leon Hendrix, Jimi was a lifelong fan of science fiction. The brothers did quite a bit of stargazing together as children and even had experiences in which they claimed to have seen UFOs. "Voodoo Chile" is just one of several Hendrix songs in which, as Tor.com writer Adam Mitchell writes, "[f]uturistic thought and imagination flows (sic) freely." So from the Mississippi Delta — the birthplace of the blues — Jimi takes us "past the outskirts of infinity" and brings us back to give us "a Venus witch's ring."