This Is Why The Actors In The Dr Pepper & Cream Soda Commercial Look Familiar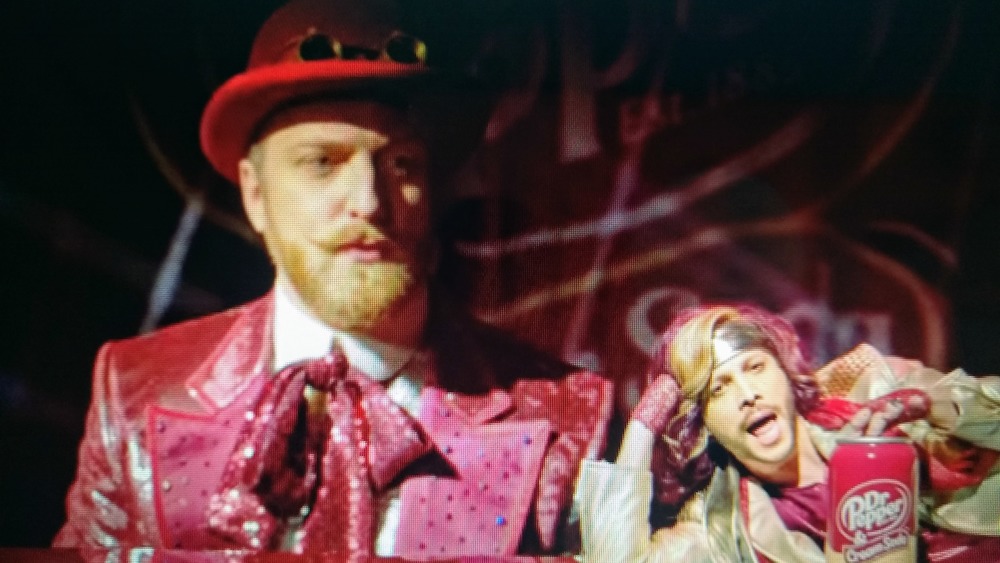 Screenshot of Dr. Pepper & Cream Soda commercial via YouTube
Lots of people have laughed their way through the outrageous commercial (posted on YouTube) for Dr. Pepper & Cream Soda (many getting its sire, Night Ranger's earnest power ballad "Sister Christian," stuck in their heads for days), and then wondering "Wait, where do I know those guys from?" Hint: no, Lil' Sweet is not a revival of Nick Kroll's Bret Michaels'-inspired (via Pitchfork) Nash Rickey character (though the world could use some more "LA Deli" right now — also on YouTube).
The bowler-hatted Doctor is played by actor Will Green, who has appeared in many popular television shows, including, per IMDb, Criminal Minds, The Middle, and Shameless. According to his website, Green has played the Doctor in several different "flavor portal" spots, but his gig with Lil' Sweet is where he unleashes those glorious platinum blonde locks on the world.
And the tiny, Prince-inspired sensual powerhouse Lil' Sweet is played by none other than the first season American Idol runner-up Justin Guarini, according to USA Today.
'That type of humor and that type of behavior, I do it around the house all day every day'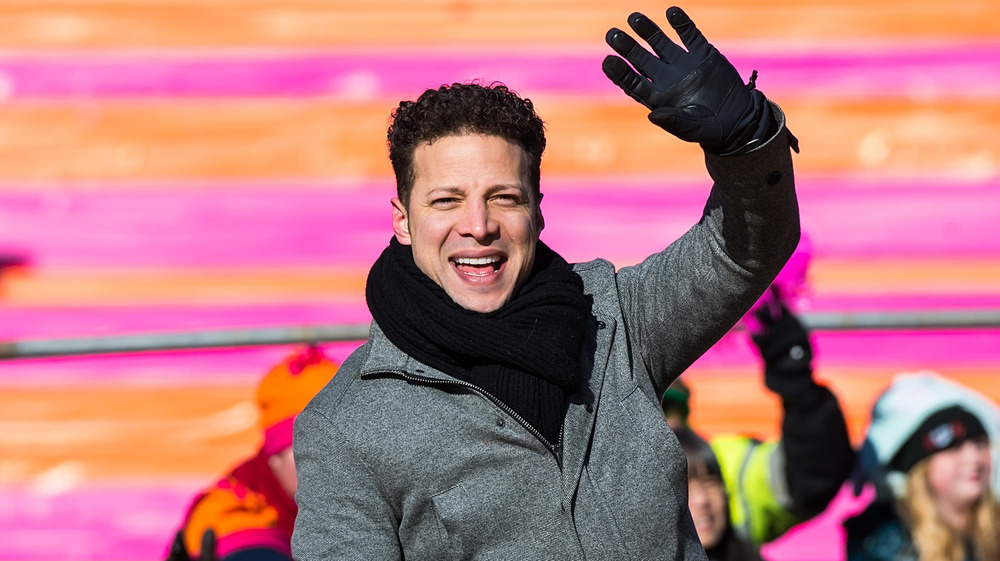 Gilbert Carrasquillo/Getty Images
Guarini may also look familiar to theater buffs, having performed in Broadway productions of American Idiot, Women on the Verge of a Nervous Breakdown, and Wicked, per BroadwayWorld.com. In addition to his singing and acting chops, Guarini tweeted about his involvement with the Dr. Pepper Tuition Giveaway: "The @DrPepper Tuition Giveaway helps students pursue their dreams with college tuition money. This year, I got to give Mugdha the news. Now, she can follow her dream and study Immigration Law! Congrats, Mugdha!" (Mugdha being a real person seen on the tweet who really won.)
Guarini told Entertainment Weekly that playing Lil' Sweet was a total blast: "The funny thing is, that type of humor and that type of behavior, I do it around the house all day every day. I remember saying during the shoot, 'I can't believe you guys are paying me to do this,' because that's the kind of stuff I do for my kids and my wife — make them laugh."