Tom Brady Vs. Patrick Mahomes: Who Has More Money?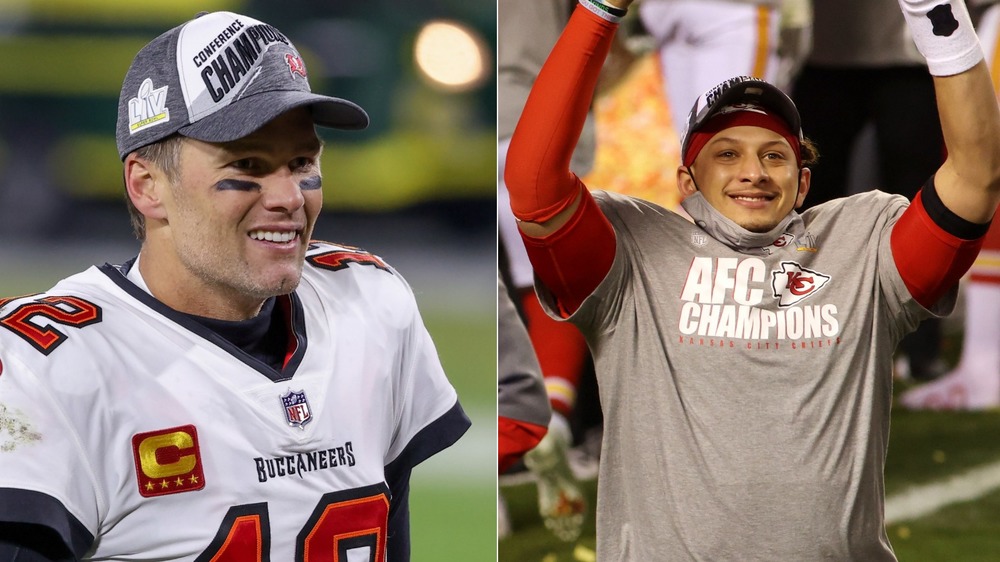 Dylan Buell, Jamie Squire/Getty Images
As the Kansas City Chiefs and the Tampa Bay Buccaneers set to face off in Super Bowl LV on February 7, it's difficult not to view this upcoming championship game as a battle between two titans of the pigskin. Tom Brady is widely accepted as the greatest quarterback in NFL history. Patrick Mahomes is a young up-and-comer who's not only on course to challenging Brady's title but is already considered one of the greatest quarterbacks alive at only 25 years old. And, we get the pleasure of watching these two metaphorically duke it out in just a few days' time.
This is a challenge among football demigods, a battle between greats. It's like Michael Jordan taking on LeBron James. Sure, there are two teams involved, but the eyes at Raymond James Stadium will be fixed on the quarterbacks as Mahomes tries his hand at a glory Brady won't easily relinquish.
With the individual talents both of these guys bring to the table, they've become a couple of the highest-paid players in the league. But, which of the two has the most money? Is it Mahomes at the top of the pay ladder, or Brady with decades of longevity?
Skills and history make a difference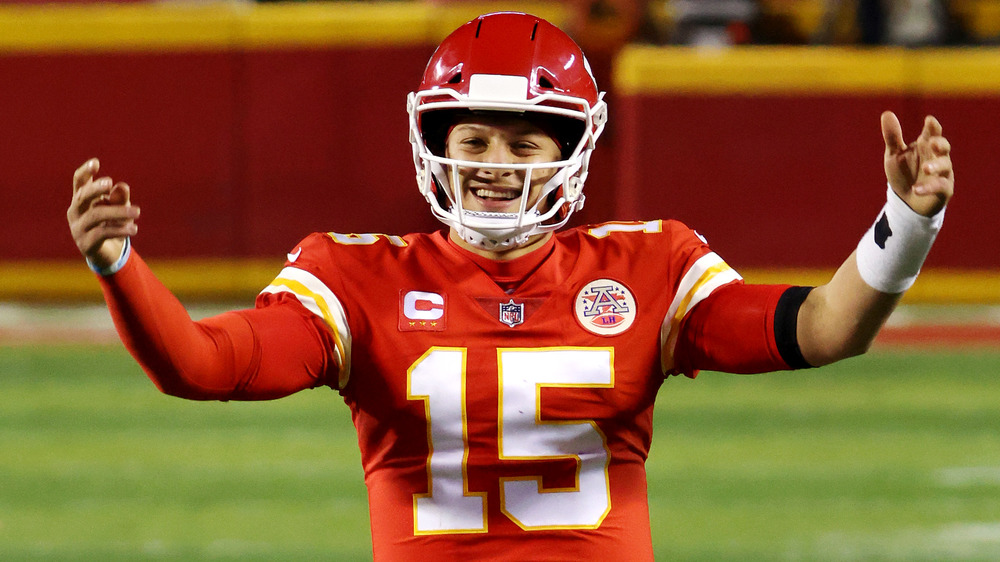 Jamie Squire/Getty Images
After stepping onto the field at Raymond James Stadium for Super Bowl LV, Brady will have played in 10 Super Bowl games. That's more than double John Elway, putting Brady well in the lead for most Super Bowl appearances of any player in the NFL. On top of that, he's won six of them with a potential seventh just around the corner. Now, we have to put that into perspective by looking at the length of each player's career. Brady's been around for 20 seasons while 2020 was only Mahomes' fourth. Brady, as the Buccaneers website points out, won two Super Bowls by the time he was 26, while Mahomes is on his way to potentially breaking that record by becoming the first quarterback in the NFL to win two Super Bowls by the time he's 25. Meanwhile, Brady could be the first in any major professional sports on the North American continent to win titles with more than one team past the age of 40.
If we get into playoff wins or regular season stats, things get even wilder, mostly in Brady's favor. The guy has been around a lot longer than Mahomes, building a legendary status over a couple of decades. Brady is the GOAT, and Mahomes is the challenger. Both of these QBs might be two of the best in football history, but how does all of this translate into the checkbook?
Yeah, but who has the most cash?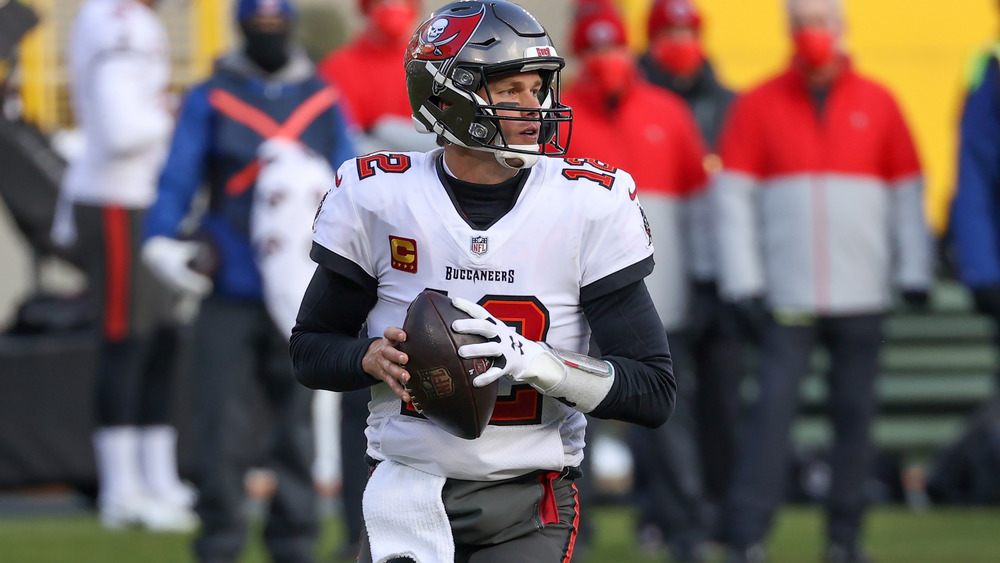 Dylan Buell/Getty Images
Money is a numbers game as much as professional athletics is a skills game. You have to remember, Tom Brady's NFL career spans five times the length of Patrick Mahomes'. Even if Brady made the lowest pay in the league for the first ten seasons of his career (he didn't), his bank account would have the potential to outweigh Mahomes on sheer longevity, under ideal conditions of course.
According to PFN, Brady's current contract with the Tampa Bay Buccaneers is worth roughly $25 million each year. In contrast, as CBS explains, Mahomes is now in a ten-year deal with the Chiefs that brings him around $45 million per year, making him the highest-paid player in the league. Neither paycheck is anything to scoff at, but Mahomes is looking at making a boatload more than Brady in the near future. Again though, longevity in the game is an important factor when it comes to accumulated wealth. According to both Yahoo! Finance and Celebrity Net Worth, Brady's total net worth is estimated at around $200 million. The same two publications (Yahoo! Finance and CNW) estimate Mahomes' net worth much lower in the $30 million range.
It's pretty clear that Brady is the wealth champion in this faceoff, but Mahomes could surpass him if his career continues its course, and Super Bowl LV could become a factor in that.