What Was NFL Coach Marty Schottenheimer's Net Worth When He Died?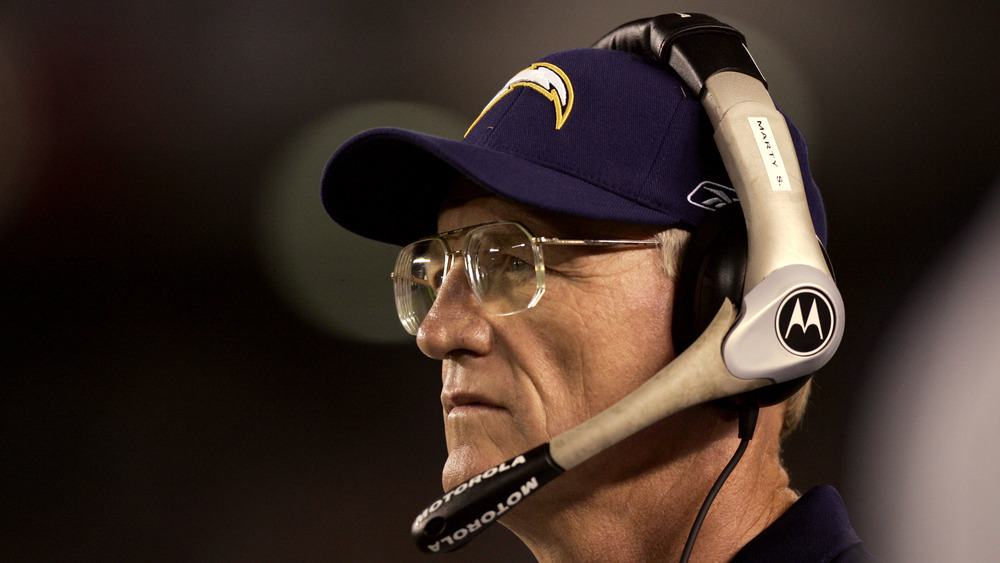 Donald Miralle/Getty Images
A day after football fans saw legendary quarterback Tom Brady win another Super Bowl like it was just another task on his to-do list, the sport lost another great. One of the winningest coaches in NFL history, Marty Schottenheimer, died on Monday, February 8, 2021, at the age of 77. Sportswriter Zac Jackson tweeted a statement from the Schottenheimer family that said that his wife and children were by his side when he passed away in Charlotte, North Carolina. Schottenheimer had suffered from Alzheimer's disease since 2014.
"We know he is looking down on us from heaven and smiling," said his daughter Kristen. "We are so incredibly proud of the man he was and how he lived his life."
Although he never won a Super Bowl, Schottenheimer was one of only eight coaches in NFL history to rack up 200 wins in his 21-season career, during which he coached the Kansas City Chiefs, the Cleveland Browns, the San Diego Chargers, and the Washington Football Team (back when it still had one of the most controversial mascots in the league). So just how much money does such a winning coach have at the end of his life?
Marty Schottenheimer's storied career paid off in the end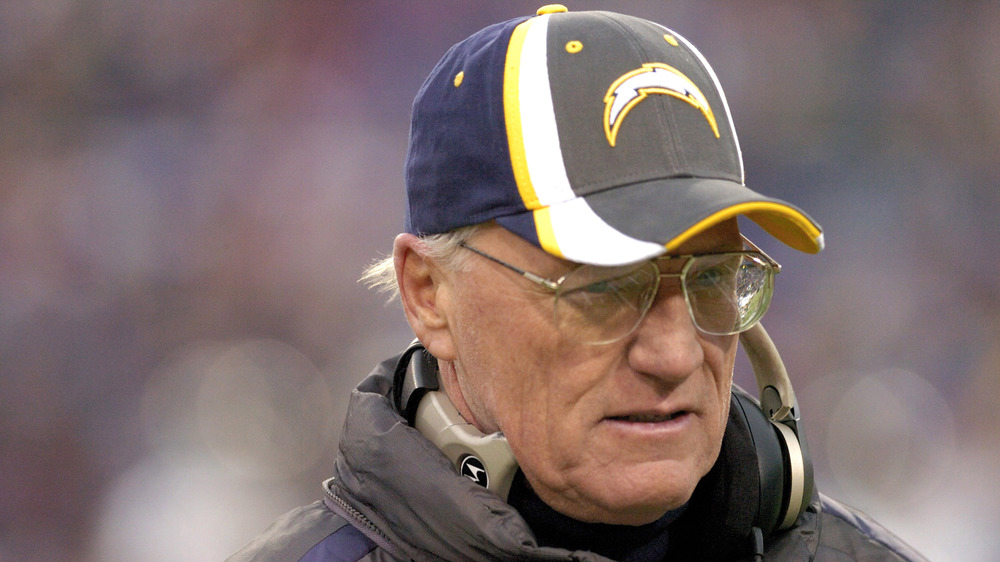 Mark Konezny/Getty Images
According to Celebrity Net Worth, Marty Schottenheimer's net worth upon his death was around $8 million. He earned the not insignificant fortune through a long, consistent career in professional football. That career began in his high school days, when he played linebacker at McDonald Fort Cherry High School in Pennsylvania. He played college football at the University of Pittsburgh and was drafted by the both NFL and the AFL in 1965. Schottenheimer played linebacker for the Buffalo Bills until 1968, then for the Boston Patriots the following two seasons. He won an AFL championship and was a league All-Star in 1965.
Schottenheimer got his start coaching in 1974 with the Portland Storm. The following year he went to the New York Giants, where he coached until 1977, and would go on to coach several successful teams until his retirement from the NFL in 2006. He also coached the Virginia Destroyers, of the now defunct United Football League, in 2011. He won the UFL Championship that year and was named UFL Coach of the Year. He was inducted into the Kansas City Chiefs Hall of Fame in 2010.