The True Story Of The Edwardian 'Trial Of The Century'
Hulton Archive/Getty Images
It was a trial that had everything: celebrity, sex, violence, love, and betrayal. At the center of it all was a perverse years-long love triangle that began with rape and ended with an insanely jealous husband who was driven to murder. At the time, the trial was considered Edwardian not only because of the way one of the three dressed for the trial (via Fedora Lounge), but because of the insight it gave into the world of the rich and powerful — something that was new and exciting in 1906. As William Randolph Hearst's New York Journal put it at the time (via PBS), "The flash of that pistol lighted up an abyss of moral turpitude, revealing hidden features of powerful, reckless, openly flaunted wealth."
The murder was the culmination of a battle between two of New York's most powerful and wealthy men: Stanford White and Henry Thaw. The object of their battle was Evelyn Nesbit, a young woman who was celebrated as an acclaimed model and a showgirl. Arresting photographs of her began to appear in newspapers and magazines, and she gained notoriety for her seductive expressions. White spotted Nesbit while she was performing one night at the theater, and he soon invited her to visit the lair he built above Madison Square Garden – a loft filled with Japanese lanterns and a red velvet swing. White plied the teenager with alcohol that night and raped her, an act that would lead to his death five years later.
Stanford White's obsession with sex with teens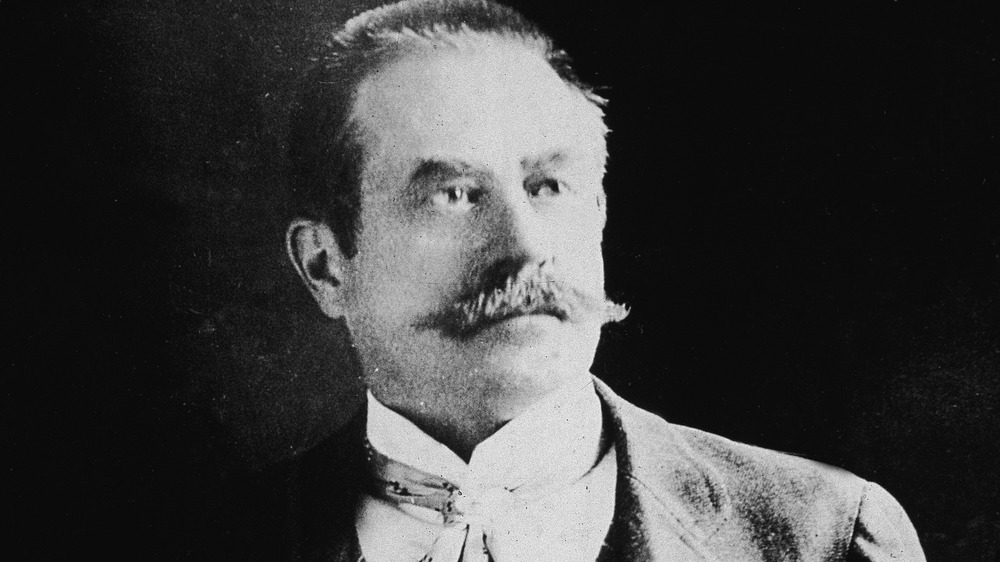 Hulton Archive/Getty Images
Stanford White (pictured above) was a Renaissance man, well educated and one of New York society's most famous figures. White designed and built some of the most famous buildings in Manhattan. He was also obsessed with sex, particularly with teens — "girls who would be unlikely to resist his power and his money and his considerable charm, who would feel that they had little choice but to let him take over their lives," as White family historian Suzannah Lessard, and great-granddaughter of Stanford White, wrote in The Architect of Desire. It was a power that, Lessard says, explains how White would manage to keep a relationship going with Nesbit for years, despite the sexual assault, and despite the fact that he was already married.
Years later, Nesbit finally resolved to move on from the married man she knew she would never have to herself. She married Harry Kendall Thaw, son of a railroad and coal tycoon, who was set to inherit a fortune worth about $1.2 billion in today's dollars. Thaw was known for his eccentricity, mental instability, and drug use, according to PBS. Thaw already had misgivings toward White, who he thought had blocked him from certain social circles, but he became obsessed after learning the full relationship between White and Nesbit.
Murder makes for the Trial of the Century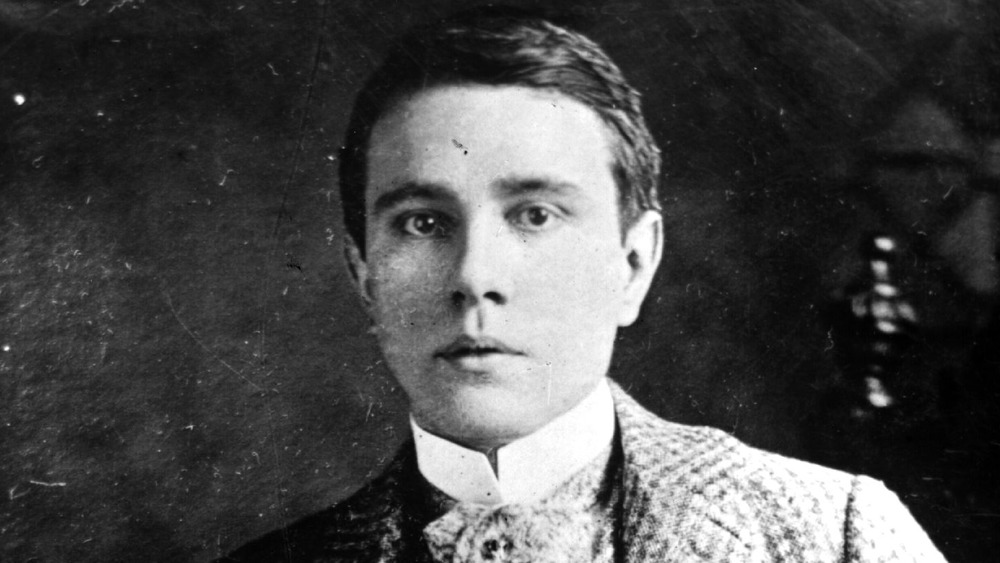 Hulton Archive/Getty Images
Finally, on the night of June 15, 1906, Thaw (pictured above) ran into White at dinner before a theater show they both would be attending. Around 11 p.m., with the show coming to a close, White appeared at the rooftop theater. Thaw approached his table several times before finally drawing his pistol and firing three shots into White's head and back, instantly killing him. 
The trial began on January 23, 1907, but it ended in deadlock. There was little question as to whether or not Thaw had killed White; rather, it was a question of whether or not the killing was premeditated. This verdict infuriated Thaw, who couldn't believe that the trial had not acquitted him as a chivalrous man who was defending an innocent woman. Famous Trials reports that one year later, at a second trial, Thaw pleaded insanity and was found not guilty, on the grounds of insanity at the time he shot and killed White. He was sentenced to involuntary commitment for life in the Matteawan State Hospital for the Criminally Insane in Beacon, New York, according to Village Preservation.
But that wasn't the end, as far as Thaw was concerned. He attempted multiple escapes before succeeding (which required extradition from Canada), and he was eventually released in 1915 after being judged sane. Nesbit divorced Thaw that year, but he had no regrets for what he had done. In his 1926 book, The Traitor, Thaw wrote, "Under the same circumstances, I'd kill him tomorrow."