This Is Where You've Seen Young Rock's Andre The Giant Actor Before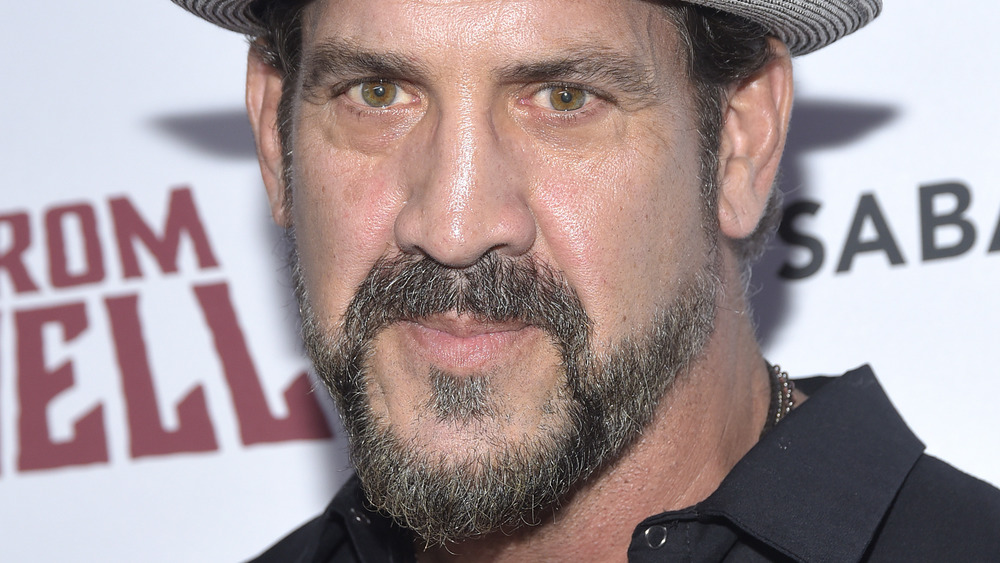 Michael Tullberg/Getty Images
When Dwayne "The Rock" Johnson premiered his new show Young Rock, he set about wanting to cast actors to embody important people in his life. It just so happens that his family and friends are famous people, too.
If you didn't know, Johnson comes from a long line of wrestling legends. His childhood was idyllic for any kid who loves wrestling and wants to pursue a life in the industry. Johnson grew up all over the United States but spent much of his childhood in Hawaii, where his grandfather ran a training center. Oh, his grandfather is also a wrestling Hall of Famer.
It wasn't only his family that had an impact on Johnson's life. He was surrounded by a who's who of the WWE. One of his grandfather's best friends was another celebrated wrestler, Andre the Giant.
Andre the Giant, real name Andre Roussimoff, hung out with Johnson's grandfather a lot. This also meant the young Johnson spent a lot of time with him, and this relationship became integral in Young Rock. Johnson and the show's producers cast a somewhat familiar face to many as Andre the Giant. His name is Matthew Willig, and you've definitely seen him in other things before.
He's been in a Marvel show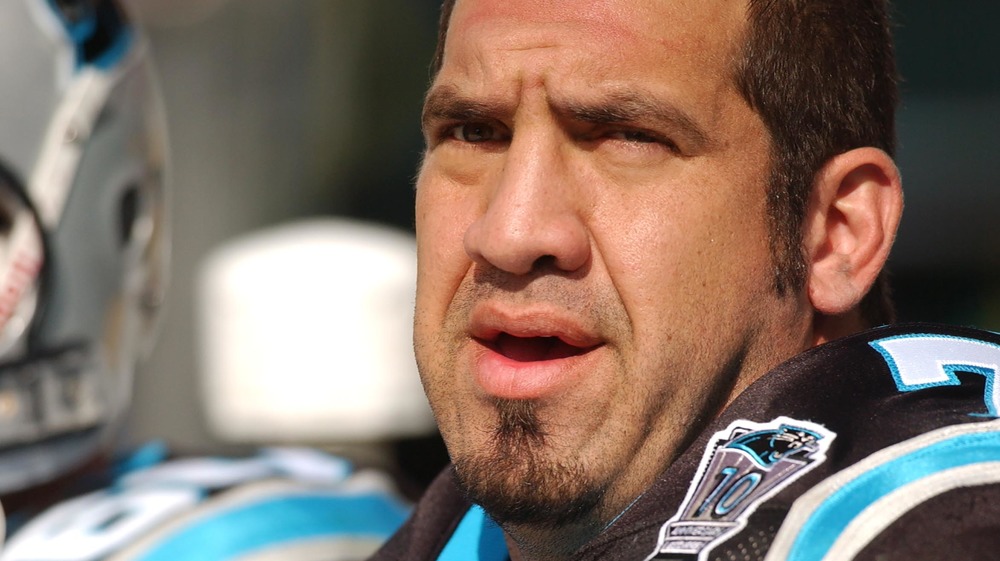 Mitchell Layton/Getty Images
Willig has been an actor for a while, though his path to Hollywood was slightly different from most.
Willig started as a professional football player, per the NFL's website, where he spent 14 years. He played as an offensive tackle for several teams, beginning with the Rose Bowl-winning University of Southern California college football team. After graduation, Willig joined the New York Jets for four years before moving to the Atlanta Falcons and then the Green Bay Packers and the San Francisco 49ers. He was even part of two teams in the Super Bowl. Willig played for the 1999 Super Bowl champions St. Louis Rams and the Carolina Panthers that went to the championship, wrote Journal Now.
He retired from the NFL in 2005 and decided to try his hand at acting. According to his IMDB, Willig's first role was in the movie Full Contact in 1993, but it wasn't until 2006 that he went full tilt in Hollywood.
His first big role was in an episode of Malcolm in the Middle. That same year, Willig also showed up in West Wing and Everybody Loves Chris. Over the years, he's also had roles in Chuck, NCIS, and The Young and the Restless. Most people may know Willig from Brooklyn Nine-Nine or his role as Lash in Agents of S.H.I.E.L.D.
Willig's role as Andre the Giant is just the latest in his long acting resume.