The Stunning Net Worth Of LeBron James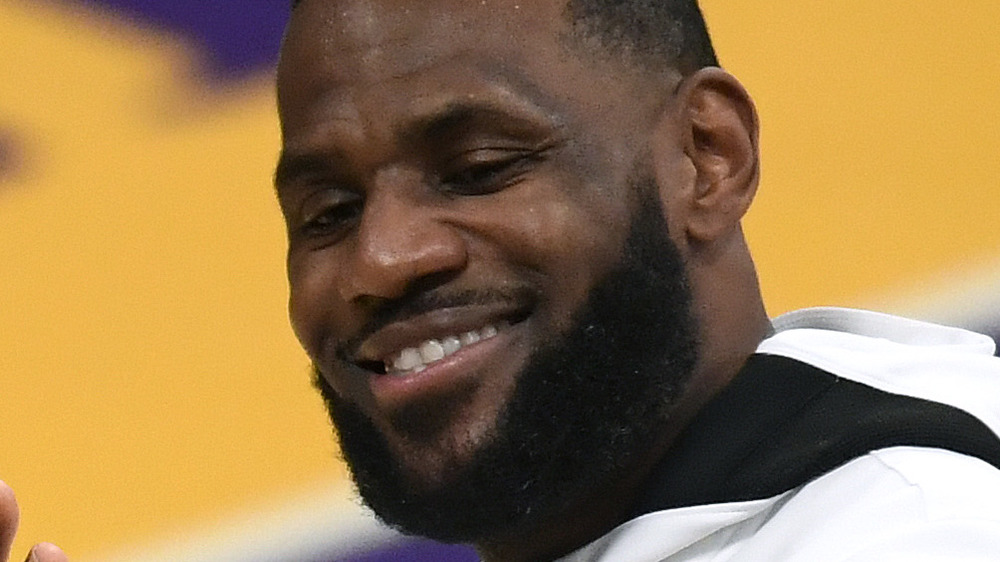 Harry How/Getty Images
LeBron James may end up being the greatest basketball player of all time. In December of 2020, James, 35, won his fourth NBA championship in his 17 years playing the game. Forbes reported on several statistics that support his possible status as the greatest ever. He leads the league for most points, assists, defensive rebounds, and steals during the playoffs of the last 20 years. He has been named the NBA Finals VIP four times — second only to Michael Jordan. He has even "been his team's outright leader in points, rebounds and assists in the NBA Finals seven times" — only three other players have done this even once, and James is the only one to do it more than once. As for his overall numbers, he leads all current active players in scoring and is the only player in NBA history with over than 9,000 career points, 9,000 rebounds and 9,000 assists, and he's seemingly far from the end of his overwhelmingly stellar career. 
It's not surprising that an athlete this gifted and consistently excellent at his job is very well paid, but you still might need to take a moment to let the sheer size of LeBron James' net worth sink in.
LeBron James breaks endorsement records as well as athletic records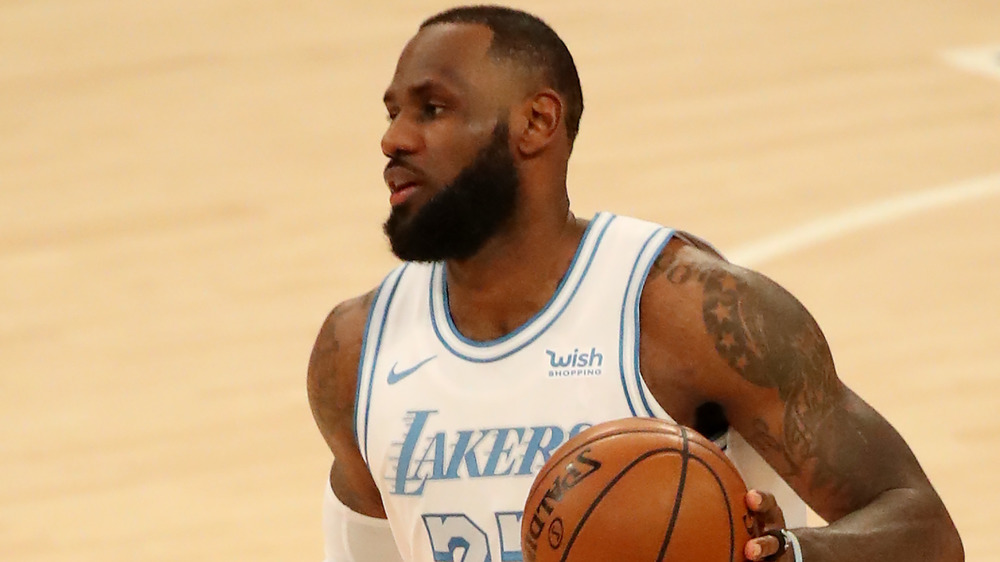 Katelyn Mulcahy/Getty Images
According to Celebrity Net Worth, LeBron James has a net worth of $500 million. His annual salary is about $40 million and he earns an additional $55 million in endorsements. James has lucrative endorsement agreements with many brands, including McDonalds, Microsoft, State Farm, Beats by Dre, Coca-Cola, Dunkin Donuts, Baskin Robbins, and Samsung. In January of 2021, he left behind an 18-year-long endorsement relationship with Coca-Cola to sign with Pepsi for an undisclosed amount of money, per CBS Sports. In addition to endorsing Beats By Dre, he owned 1 percent of the entire company and raked in $30 million when it was sold to Apple for $3 billion. Furthermore, he's had an endorsement deal with Nike since the age of 18. The first deal paid him $90 million over seven years; today, he earns $20 million per year from a salary, as well as royalty payments for his signature line of merchandise. In December of 2015, he signed a lifetime endorsement deal with Nike "that ultimately could be worth more than $1 billion" and is thought to be the largest deal in Nike's history.
CBS Sports predicted that James would surpass a billion dollars in career earnings in 2021. This would make him just the fifth active athlete and the first American team sport player to reach this milestone.