The Truth About Gonzaga Star Jalen Suggs' Famous Family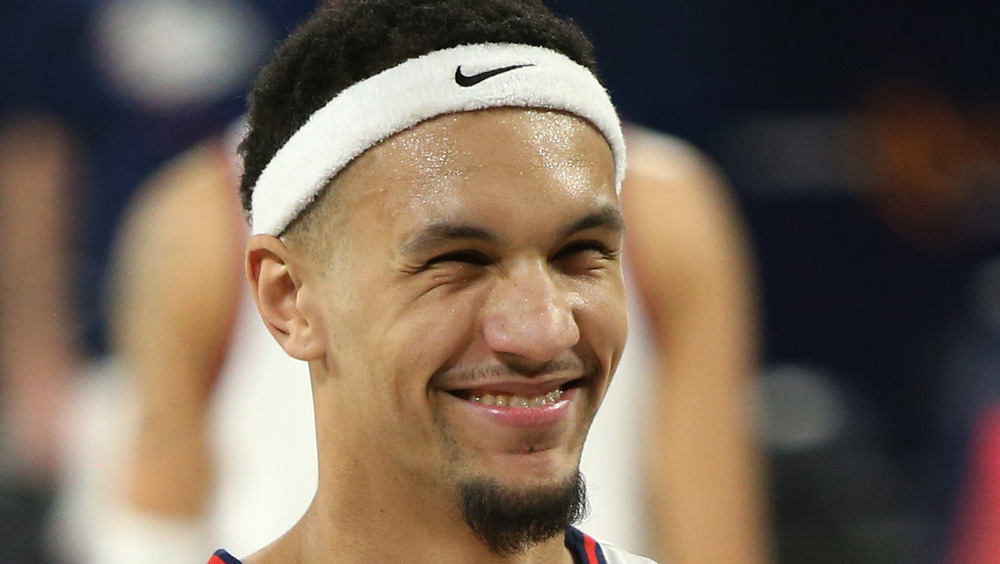 William Mancebo/Getty Images
The 2021 NCAA men's basketball tournament gets underway on Thursday, March 18, 2021, and there's one team on the March Madness bracket that really has people talking. Gonzaga enters the tournament after going undefeated, hoping to become the first team since 1976 to win a championship with no losses under its belt. SB Nation thinks Gonzaga has what it takes to pull off the feat, and recognizes that point and shooting guard Jalen Suggs is a big reason it might be able to do so: "Gonzaga has had a lot of great players over the years, but they've never had someone as dynamic as Suggs with the ball in his hands."
Suggs is so good that he might not even be at Gonzaga next year. There is talk that he could be a top-five pick in the NBA draft later this year. It looks like greatness is in Suggs' future. Being a champion actually appears to run in the Suggs family. Let's take a look at the other sports stars in Jalen Suggs' extended family.
Jalen Suggs' cousins have excelled in professional sports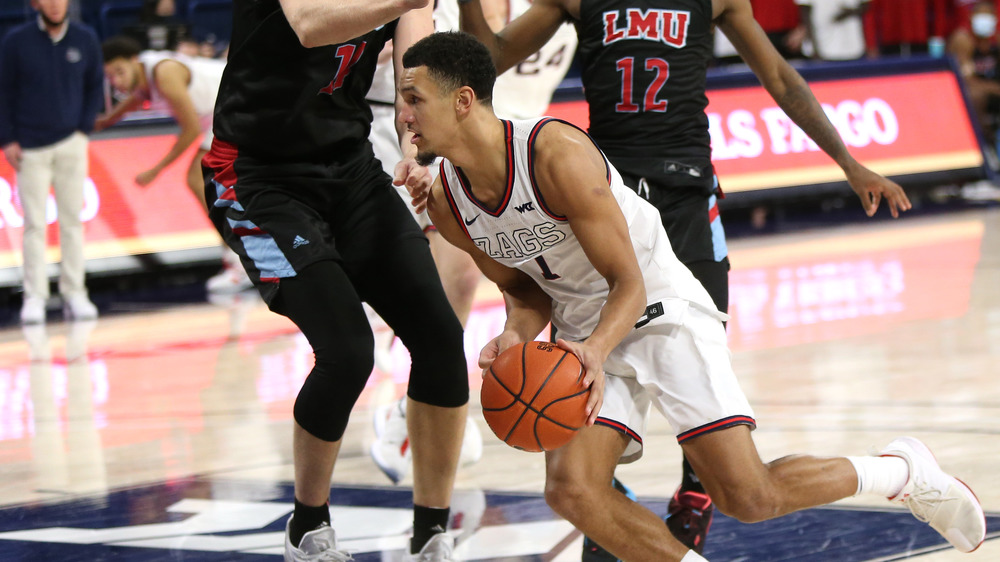 William Mancebo/Getty Images
The Suggs family makes winners. According to Slam magazine, some of Jalen's relatives have already paved the way of greatness in professional sports. His cousin Terrell Suggs is a professional football player who has two Super Bowl rings: one with the Baltimore Ravens in 2012 and another with the Kansas City Chiefs in 2019. Another cousin, Eddie Jones, played in the NBA for the Los Angeles Lakers, Miami Heat, Dallas Mavericks, and others. He was a three-time All-Star. According to Sportscasting, he even mentored Kobe Bryant when the fallen legend first began with the Lakers in 1996.
Jalen Suggs has been excelling on the court since he was a kid. He played on the high school varsity team when he was just in seventh grade, and was soon starting and averaging more than 17 point per game. So if he does go straight to the NBA after just a year in college, as the Mock Draft at NBA Draft Room predicts, he'll simply be going into the family business: winning.