What Has Randy Meisner Been Up To Since Eagles?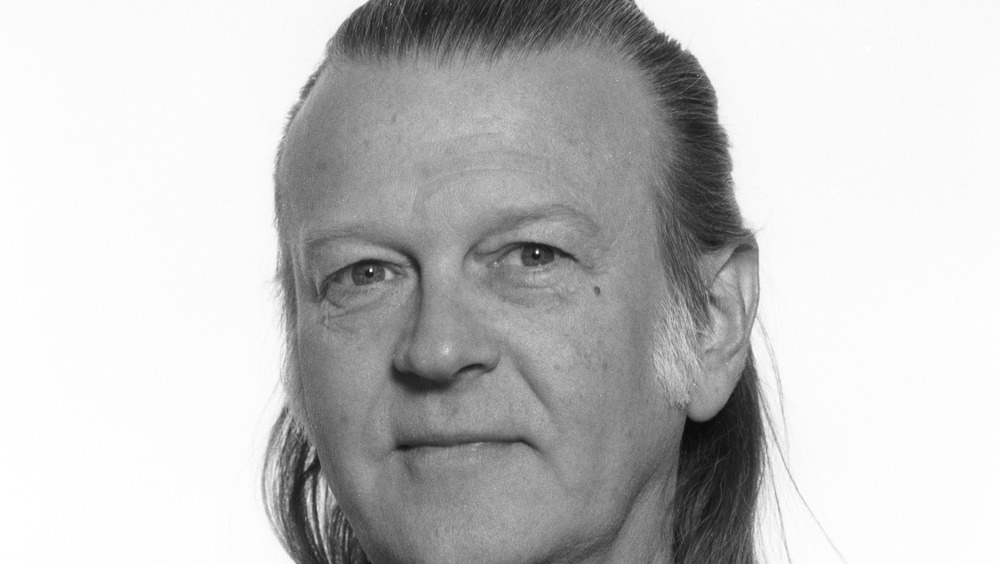 Jim Steinfeldt/Getty Images
It was the demands of touring, along with serious personal issues, that led former Eagles bassist and singer Randy Meisner to want to leave the multiplatinum-selling band he helped make a success. At the height of their career in the '70s, the Eagles were on extended tours promoting Hotel California. While at a concert in Knoxville, Tennessee, in 1977, "my ulcer was starting to act up, and I had a bad case of the flu as well. Still, we all sounded great on stage, the audience loved the show, and we were being called back for another encore," Meisner said in the 2004 Eagles biography, To the Limit: The Untold Story of the Eagles, quoted by Classic Country Music. "'No way,' I said. I was too sick and generally fed up. I decided I wasn't going back out." The incident subsequently led to a fight between bandmates, Meisner keeping to himself the rest of the tour, and then leaving the band.
During a 2000 interview with Rock History Music's John Beaudin, Meisner touched on the subject of leaving the band. "I had been on the road so much. I was married and going through a divorce. ... I thought, 'My God,' it's taking a toll. ... You know, just being on the road all your life, and you don't have any normal life. ... Bottom line is, you know, that's in the past now. ... I think of these guys as just like good compadres that I've worked with and we had a great time. Just leave it alone and have fun together," he said.
Randy Meisner's imposter and supergroups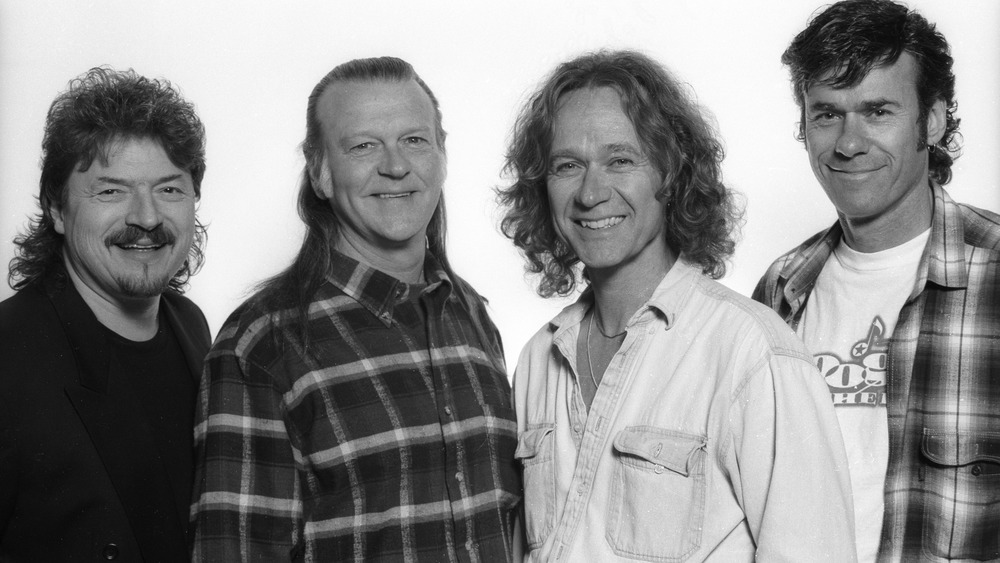 Jim Steinfeldt/Getty Images
After leaving the Eagles, Meisner went right to work on making his own music and released the solo albums, Randy Meisner in 1978 and One More Song in 1980, per Rock Cellar Magazine. In the mid '80s, Meisner joined the country rock supergroup Black Tie, and in the late '90s, joined another supergroup called World Class Rockers. 
While Meisner was busy making music, there was another man who envied his life so much that he pretended to be him, per San Francisco Weekly. For ten years, Lewis Peter "Buddy" Morgan traveled from California to Nevada, telling people he was Randy Meisner. Morgan would trick guitar manufacturers into making him custom guitars, would make nice with casino owners, and would use his fake identity to get women. In 1998, the con man was caught and sentenced to time in prison.
That same year, the real Randy Meisner was inducted into the Rock and Roll Hall of Fame along with his former bandmates in the Eagles. By 2015, Meisner was experiencing serious mental health issues and was in trouble with the law. According to Rolling Stone, Meisner allegedly threatened a murder-suicide and was placed under court-ordered 24-hour supervision. Meisner was said to have "threatened to gun everyone down with an AK-47," and on another occasion, said he would take all of his prescription pills. 
One year later, Meisner's wife, Lana Rae Meisner accidentally shot herself and died while at their home. Meisner was last seen in 2020 while performing with Richie Furay at his home for a series of livestream concerts. Meisner sang and played the Buffalo Springfield song "For What It's Worth" and Poco's "Pickin' Up the Pieces" at two different tapings.