Dustin Johnson Is Worth A Lot More Than You Think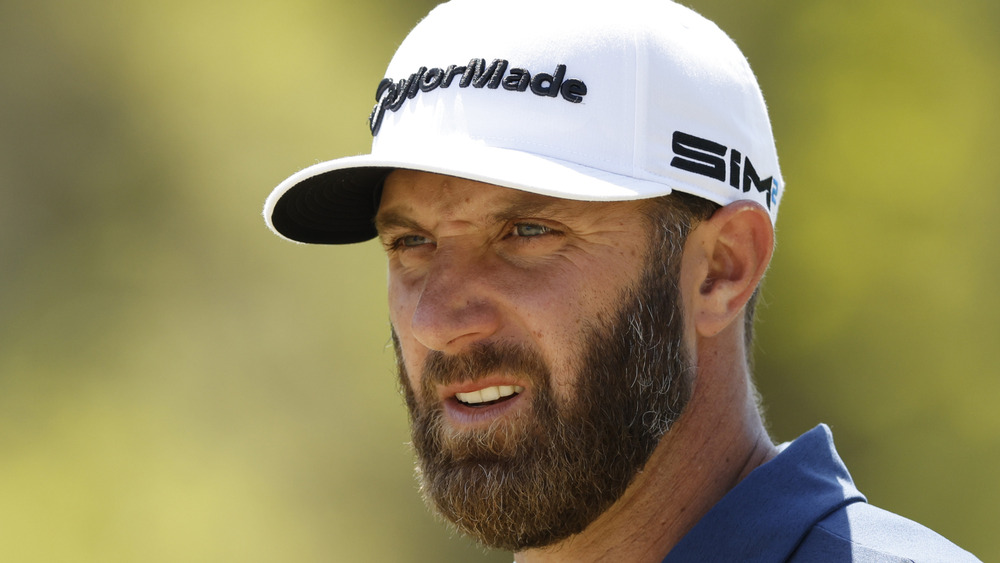 Michael Reaves/Getty Images
Champion golfer Dustin Johnson was born in Columbia, South Carolina on June 22, 1984, per Live About. He played college golf for Coastal Carolina University and was a seven-time NCAA winner, named to first-team All-American in 2006 and 2007, and was Big South's Conference Player of the Year for three successive seasons. He debuted as a pro on the PGA tour in 2008 and hasn't finished outside the Top 5 in the PGA's driving distance stats since. 
In 2010, he won twice on the PGA Tour. Johnson won his first U.S. Open championship in 2016, which was also his 10th overall PGA Tour win. He went on to win the 2016 PGA Player of the Year award, which uses a points system awarded for accomplishments throughout the season, as well as the PGA Tour's Player of the Year, which is selected via a vote by PGA Tour members, as reported by Live About. In 2017 Johnson won the number one spot in the Official World Golf Ranking for the first time. In 2018 he became the third golfer, after Tiger Woods and Phil Mickelson, to reach 17 career wins before the age of 34. He has more career wins in World Gold Championships than anyone but Tiger Woods.
The third highest earning golfer of all time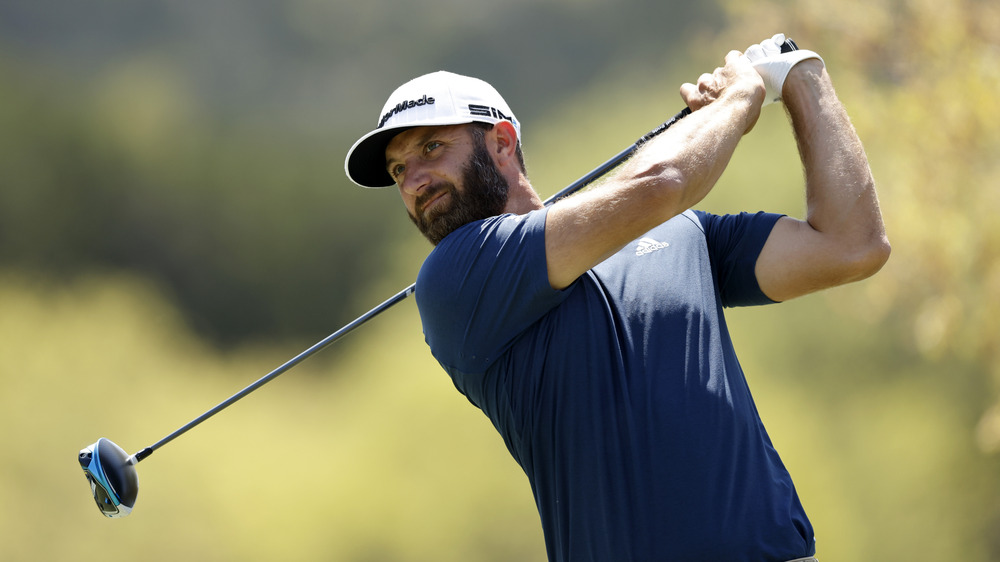 Michael Reaves/Getty Images
According to Celebrity Net Worth, Johnson has a net worth of $50 million. His winnings in tournament prize money top $70 million, and when one includes $15 million won at the 2020 FedEx Cup, Johnson comes out as the third-highest-earning golfer of all time behind Woods and Mickelson. In addition to his gold earnings, he has an 8,000 square foot property in Palm Beach Gardens, Florida that he bought in 2015 for $8.9 million as well as another home in the Harbour Isle area of Florida for which he paid $2.9 million. He sold a property in North Palm Beach in 2016 for $3.825 million. 
As reported by Front Office Sports, Johnson has lucrative sponsorships and endorsement deals with Adidas, BodyArmor, and TaylorMade, among other companies. Johnson has been enagaged to hockey icon Wayne Gretzky's daughter Paulina Gretzky since 2013. They have two children together, Tatum Gretzky Johnson, born in 2015, and River Jones Johnson, born in 2017.
The 2021 Masters begins April 8.