The Surprising Number Of Times Bela Lugosi Was Married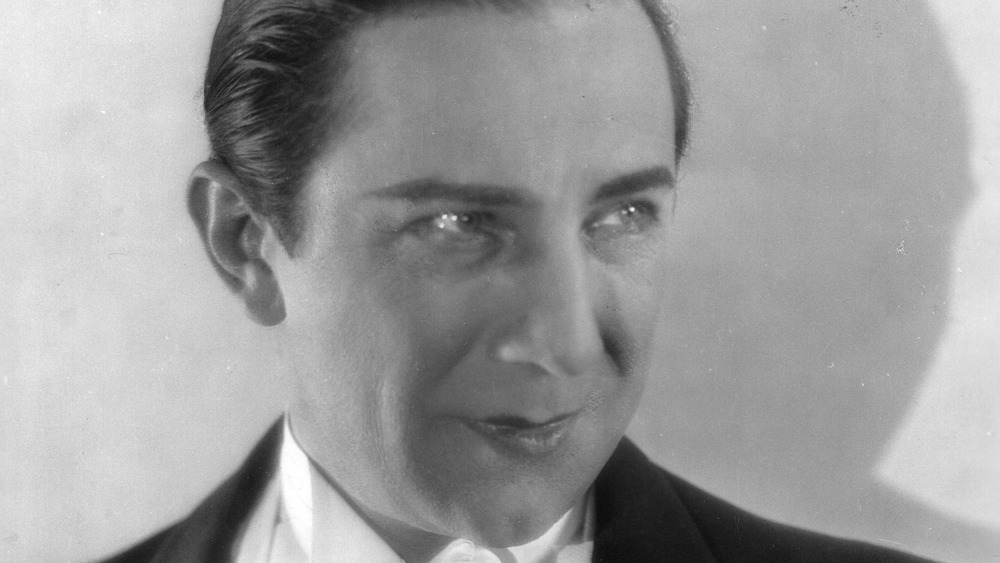 Mabel Livingstone/Getty Images
Bela Lugosi was born Blasko Bela Ferenc Dezso in Laos, Hungary in 1882, per Britannica. He grew up to be a member of the National Theater of Hungary and acted in Hungarian movies. He emigrated to the United States in 1921 and made his Hollywood film debut in 1923's The Silent Command, but overall he worked sporadically throughout the '20s, as he had yet to master the English language. In 1927, he landed a theater role that would determine a good portion of the rest of his life. Lugosi was cast in the title role in the Broadway adaptation of Bram Stoker's novel Dracula. 
The production was a hit and he stayed with it for three years. In 1931 he became a household name and a bona fide star when he reprised the role in the movie adaptation of Dracula. He would go on to play the elegant vampire once again in the 1948 comedy Abbott and Costello Meet Frankenstein. Dracula became such a part of Lugosi's life and persona that he was buried in the Dracula cape when he died in 1956. When he wasn't playing Dracula, he primarily made other horror movies, including Murders In The Rue Morgue, White Zombie, and Mark of the Vampire.
Lugosi's other specialty, like so many Hollywood stars, was getting married and divorced. According to Classic Monsters, "Lugosi claimed that most of his fan mail came from women," and he in turn appeared to return their affections.
The Five Mrs. Lugosis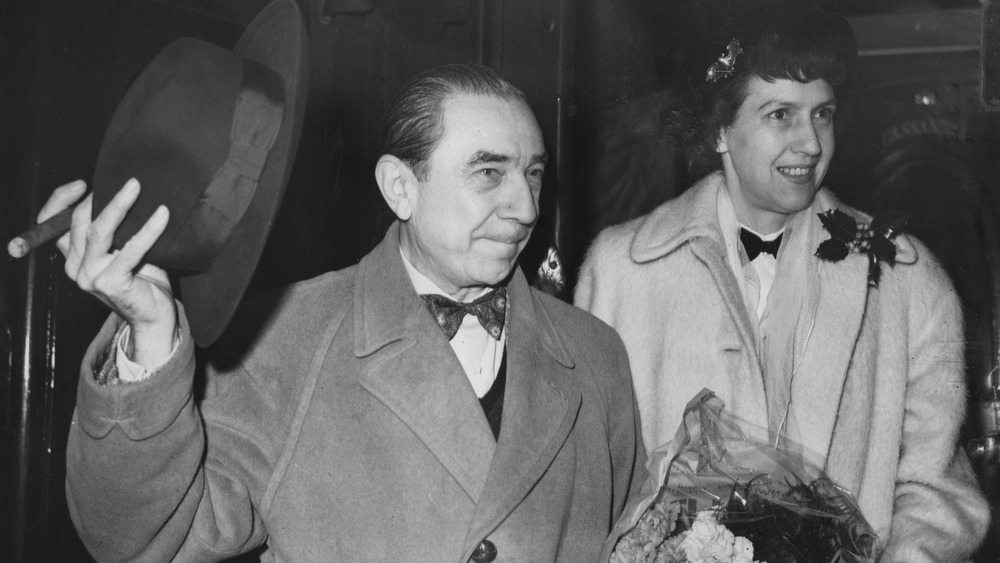 Ron Case/Getty Images
Per Factinate, Lugosi married his first wife, Ilona Szmik, in 1917 when he was 35; they divorced three years later, supposedly because neither of their parents approved of the match. He married his second wife, Ilona von Montagh, in 1921, but they divorced in 1924. At that point, Lugosi at least had the sense to stop marrying women named Ilona. He married his third wife, widowed socialite Beatrice Weeks, in 1929, but Weeks filed for divorce just four months later due to Lugosi's affair with the original It Girl, actress Clara Bow. According to Nitrateville, Lugosi even had a nude painting of Bow that he commissioned from his friend, artist Geza Kende. He loved the portrait so much that he reportedly displayed it proudly in his homes for the rest of his life.
Apparently the Bow portrait wasn't a deal breaker for his fourth wife, Lillian Arch. She and Lugosi (pictured above) married in 1933 and had a child together, Bela Lugosi, Jr. This marriage lasted until 1953; as reported by Factinate, the couple split because Lugosi was jealous of Lillian's relationship with her boss, actor Brian Donlevy. The fourth Mrs. Lugosi and Donlevy did go on to marry in 1966.
Lugosi's fifth wife, Hope Lininger, was a fan who wrote Lugosi letters when he was in the hospital being treated for an addiction to Demerol. Per Classic Monsters, Lininger always signed her letters with the phrase "A dash of Hope." They married in 1955; Hope was left a widow when Lugosi died of a heart attack just one year later.