Why The Royal Vault Won't Be Prince Philip's Final Resting Place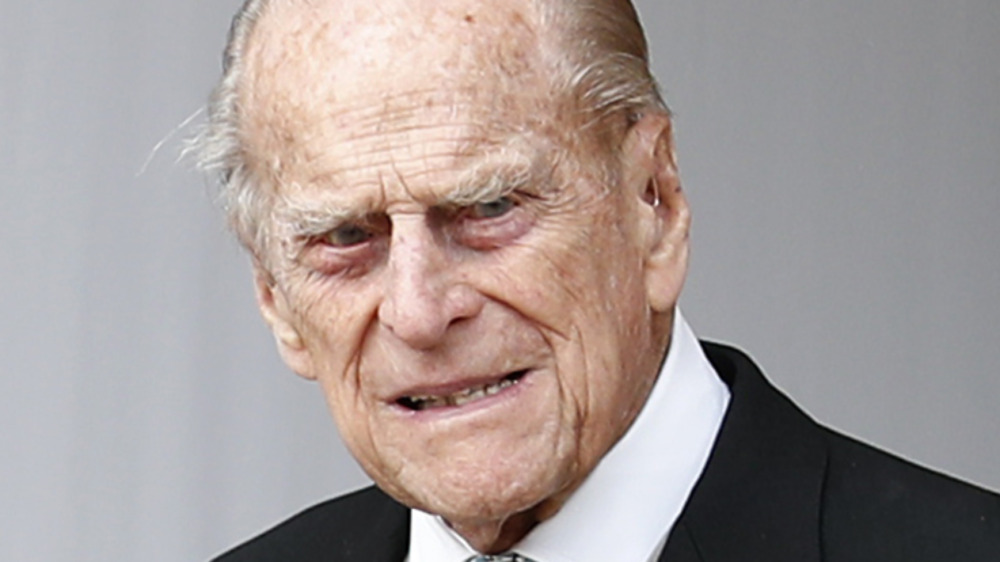 Wpa Pool/Getty Images
Funeral arrangements are complicated affairs, and when the British royal family announced the death of Prince Philip, Duke of Edinburgh on April 9, 2021, it set off a sequence of events that had been painstakingly planned over the course of years. Staying true to his "no-fuss" attitude and remaining mindful of the pandemic, Prince Philip made it clear that he did not want a state funeral that other members of the royal family have received, per the AP. Instead, he will receive a ceremonial funeral that will still carry many of the traditions, but without a massive in-person public sendoff.
The duke will be carried to the funeral ceremony in a small procession led by his oldest son, Prince Charles, The Sun reported. Several members of the royal family will walk behind the procession, as his coffin is transported in a modified Land Rover hearse the duke helped design in 2005, according to the Robb Report. Following a church service, Prince Philip will be interred, but it will only be a temporary resting place for the duke.
Prince Philip will be buried with Queen Elizabeth later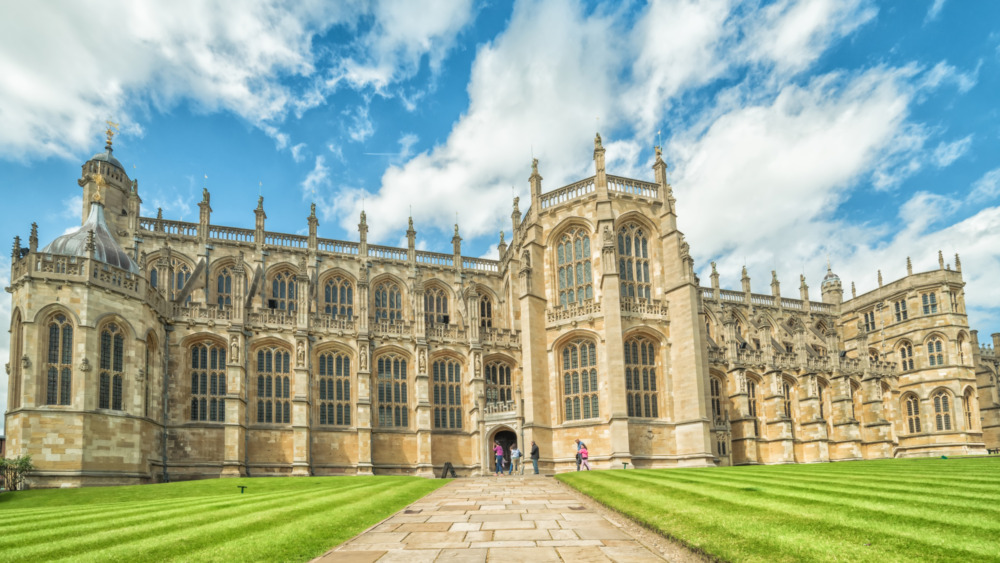 Shutterstock
Following his funeral on April 17, 2021, Prince Philip, Duke of Edinburgh, will be privately interred in the Royal Vault of St. George's Chapel in Windsor (pictured above). But this is just a temporary interment until the death of his wife of more than 70 years, Queen Elizabeth II. When the queen dies, Prince Philip is expected to be transferred to the King George VI Memorial Chapel of St. George's cathedral, so the two may be buried together, according to The Telegraph. The tiny chapel is also the repository for the remains of the queen's father, George VI, her mother, the Queen Mother, and her sister, Princess Margaret.
As for Prince Philip's temporary resting place, the Royal Vault at Windsor was built over several years between 1804 and 1810 for George III, who died in 1820. He is one of three kings buried there, in addition to George IV and William IV, per the College of St. George. In all, two dozen people are buried in the Royal Vault, including George III's wife Queen Charlotte and their daughter Princess Amelia, George IV's daughter Princess Charlotte, and Queen Victoria's father, the Duke of Kent.