How Many Grave Robbers Have Been Caught At Princess Diana's Tomb?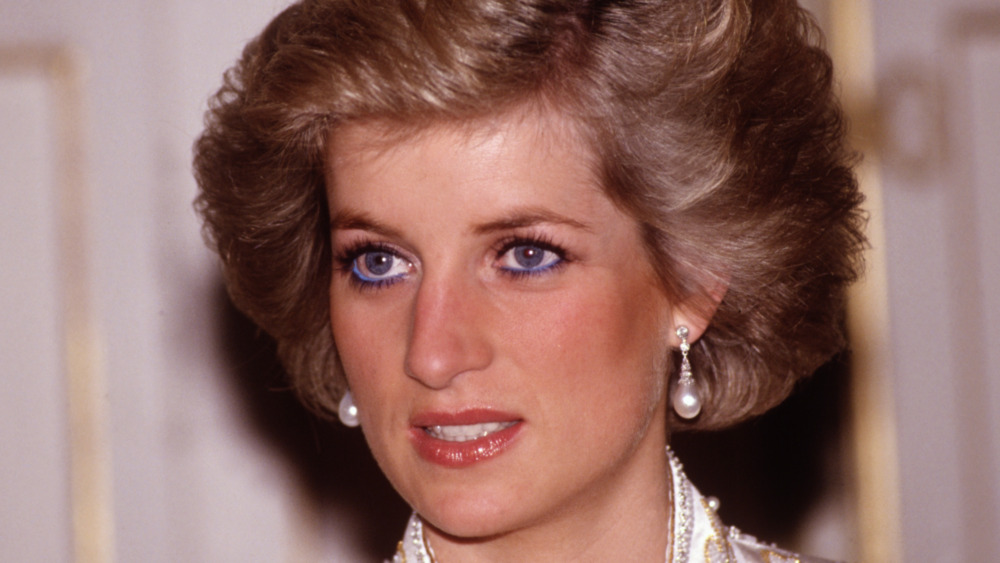 David Levenson/Getty Images
The world was shocked at the sudden death of Princess Diana in August of 1997. She sustained injuries in a car crash in Pont de l'Alma tunnel in Paris during a chase spurred on by paparazzi. The repercussions of her death have continued on in the following decades; the images of her young sons, Prince William and Prince Harry, then just 15 and 12 years old, remain at the forefront of many people's minds. Per The Independent, Harry later spoke out about the experience, saying, "My mother had just died, and I had to walk a long way behind her coffin, surrounded by thousands of people watching me while millions more did on television. I don't think any child should be asked to do that, under any circumstances. I don't think it would happen today." 
Diana's brother Charles, the Earl of Spencer, joined William and Harry, along with their father Prince Charles and grandfather Prince Philip, who told the young boys, "I'll walk if you walk," as reported by WNCT. Spencer told The Independent the walk behind his sister's coffin was "the most horrifying half hour of my life." Unfortunately, he has continued to deal with appalling fallout, including people coming to his home at the Spencer family estate in Althorp, Northamptonshire, England, and attempting to rob Diana's tomb.
Diana's grave is meant to provide 'the tranquility she failed to find in life'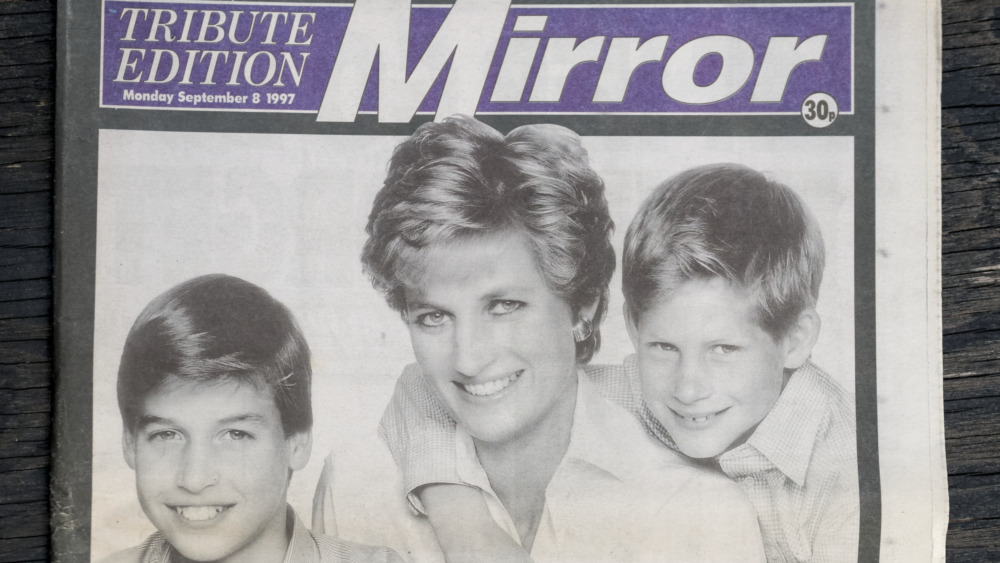 Shutterstock
In 2017, The Independent reported on an interview with Earl Spencer on the Radio 4 program Today during which he shared that there had been a no fewer than four different break-in attempts at Diana's gravesite, which sits on an island within the Althorp estate. Spencer went on to say, "There are some odd people out there. Keeping her right here [at Althorp] is the safest place." Spencer didn't suggest motives for these attempts, but The Independent notes that in addition to those who may be compelled to rob Diana's grave "out of morbid devotion or weird attempts at financial gain," there might be some conspiracy theorists who believe that Diana was actually buried elsewhere or cremated with the ashes interred at the family's church in nearby Great Brington. 
Spencer, however, confirmed to Today that Diana never wanted to be cremated. According to earlier reporting at The Independent, Spencer shared that Diana's final resting place "on an island at the center of an ornamental lake called The Oval" was selected in order to provide "the tranquillity she failed to find in life." It also allows the Spencer family to look after the grave and for her sons to visit it in privacy.