The Tragic Death Of Prince William Of Gloucester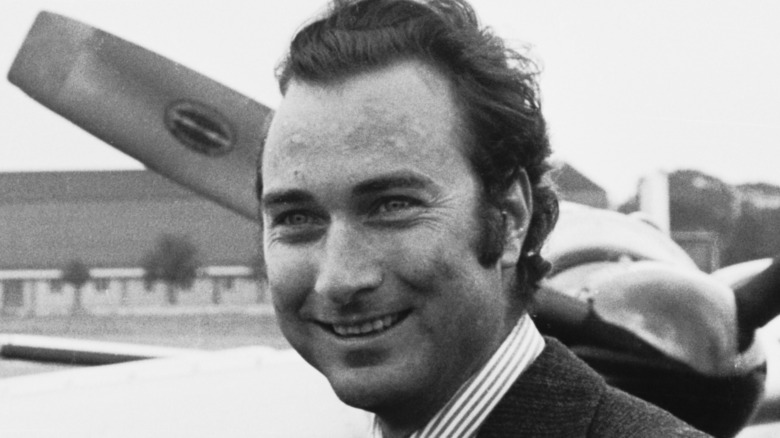 P. Floyd/Getty Images
Britain's royal family has suffered its share of tragic deaths throughout its history. Members have lost their heads, died in battle, suffered painfully and died slowly of gruesome diseases, and have died in myriad other ways beyond expected deaths at old age, such as that of Prince Philip.
Diana, Princess of Wales, is the most recent member of the family to die tragically and unexpectedly in an accident. However, she is by no means the first, nor is she the only member of the family to die in an accident in the past few decades.
One accidental death that struck the Windsor family occurred about 25 years before Diana's death. In August of 1972, Queen Elizabeth II's cousin, Prince William of Gloucester, also died in an accident at a young age. What's more, the young royal, who craved an adventurous life and, in particular, loved flying airplanes, died in a plane crash. (Nor was this a first; Queen Elizabeth's uncle, Prince George, also died in a plane crash, in 1942.)
Prince William eschewed a royal life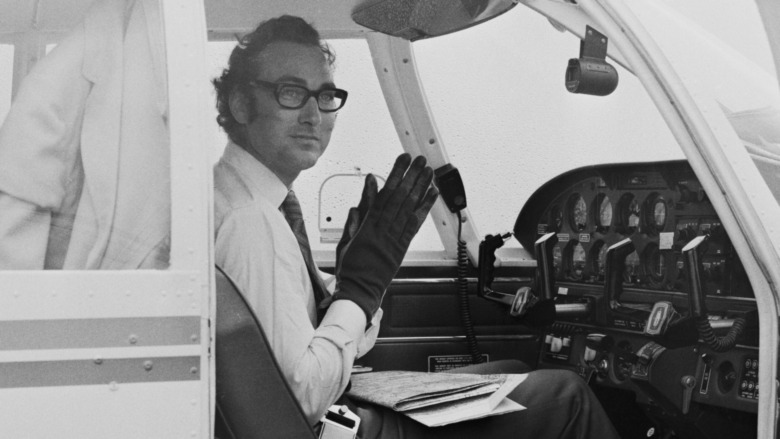 S. E. Orchard/Getty Images
The man who would later be known as Prince William of Gloucester was born on December 18, 1941, a cousin of then-Princess (now Queen) Elizabeth (their fathers were brothers). At the time, he was fourth in line to the throne.
By the time he was an adult man, William had begun to crave a private and non-royal life, according to Honey, in the process setting an example that would later be followed by Harry, Prince of Wales.
And live a non-royal life he did. He took a day job in the British government, served in Tokyo and Lagos, and pursued his passions of flying airplanes, trekking through the Sahara Desert, and hot-air ballooning, according to the book William of Gloucester: Pioneer Prince. Perhaps shockingly for a royal, he fell in love, too — not with a well-heeled aristocratic British woman who would be perfect for a royal marriage, but with a Hungarian model named Zsuzsi Starkloff.
William died doing what he loved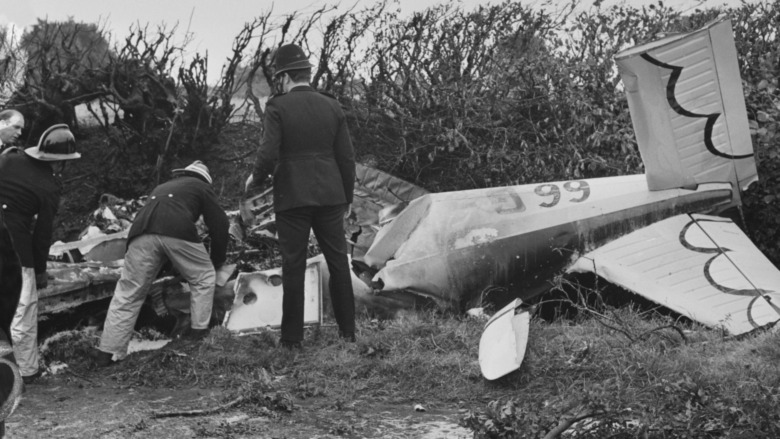 Express/Getty Images
On August 28, 1972, the 30-year-old royal was competing in the Goodyear International Air Trophy event in England. During a racing event, William piloted a Piper Cherokee, according to the Civil Aircraft Accident Report published later (posted at Assets Publishing Service), while his friend Vyrell Mitchell occupied the passenger seat. Shortly after takeoff, the craft banked suddenly, lost altitude, struck a tree and sheared off a wing, and crashed to the ground in front of tens of thousands of spectators.
A handful of young boys on the ground would later tell BBC News that they tried to help the men inside the aircraft, but were driven back by the intense heat of the flames. "We tried to break into the plane's doors and then tried to break it in half by pulling at the tail. But it was no good, we had to go back because of the heat," said one of the lads.
So badly burned were the two men's bodies that they were identified by dental records. Meanwhile, the Prince's father was in such poor health at the time that William's mother didn't have the heart to tell him, as she wrote in her memoir (The Memoirs of Princess Alice, Duchess of Gloucester).