Why The Doors Passed On Playing At Woodstock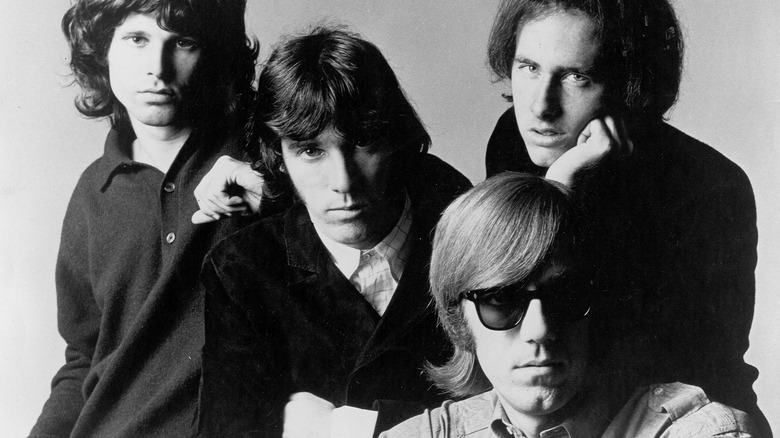 Michael Ochs Archives/Getty Images
Woodstock wasn't the first music festival, but after an estimated 400,000 people (via Smithsonian Magazine) came to a 600-acre New York dairy farm in August 1969, lured by the promise of "three days of peace and music," it became arguably the most iconic music festival of all time. Even today's heavy hitters like Coachella, Lollapalooza, and Bonnaroo don't really compare. Those festivals, with their corporate sponsorship and strategically planned entertainment and options for water and sustenance aren't the kind of thing that become a stand-alone piece of American history.
Nope, part of what made Woodstock such an enigma is the way that despite the poor planning, the torrential rains, and the bad acid, the event persevered. People communed and danced naked in the mud, and some of the bands and musicians gave iconic performances, like Jimi Hendrix's show-closing "Star Spangled Banner," according to Musicians Hall of Fame. 
But there were lots of bands who today are synonymous with the late 1960s music scene who opted not to play Woodstock. The Beatles didn't play, nor Bob Dylan. Jethro Tull, Joni Mitchell, and Led Zeppelin all declined to rock at Woodstock, per CBS News and Musicians Hall of Fame.
Another band that opted out of playing Woodstock was the Doors.
The Doors underestimated what Woodstock was going to be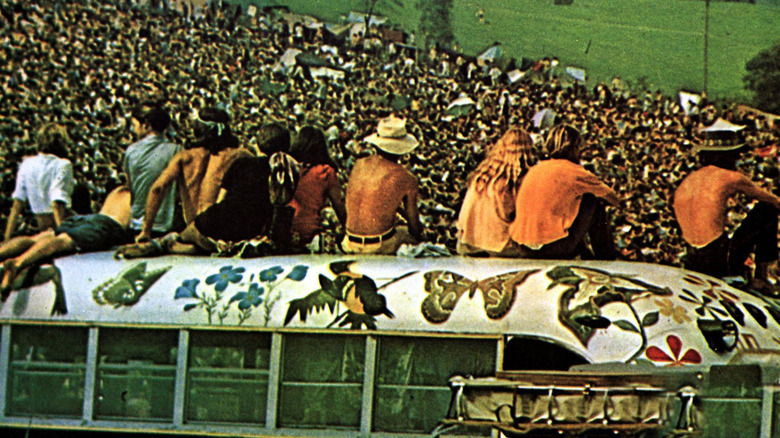 United Archives/Getty Images
By the time Woodstock happened, the Doors had released four albums between January 1967 and July of 1969, according to AllMusic. From those, they had two No. 1 hits on Billboard with "Light My Fire" in 1967 and "Hello, I Love You" in 1968. In 1969, their song "Touch Me" went to No. 3, according to Billboard. 
One rumored theory as to why they turned down a gig at Woodstock, as reported by USA Today, is that frontman Jim Morrison didn't like playing outdoor shows and had concerns about getting shot. But to hear it from Doors keyboardist Ray Manzarek, they simply made a bad choice. CBS News reported that Manzarek said in a 1996 Doors web chat, "We never played at Woodstock because we were stupid and turned it down. We thought it would be a second class repeat of Monterey Pop Festival."
Yet it's ironic that they turned it down thinking it would be a "second class repeat" when only two years before they felt slighted when they were not invited to play the Monterey Pop Festival in California. According to Monterey County Weekly, Manzarek and the Doors were "pissed" that they weren't slated as part of the lineup. Manzarek said in 2007, "We were quite angry wondering why the Association was at the Monterey Pop Festival, and the Doors were not."