Was Woodstock The Largest Music Festival Ever?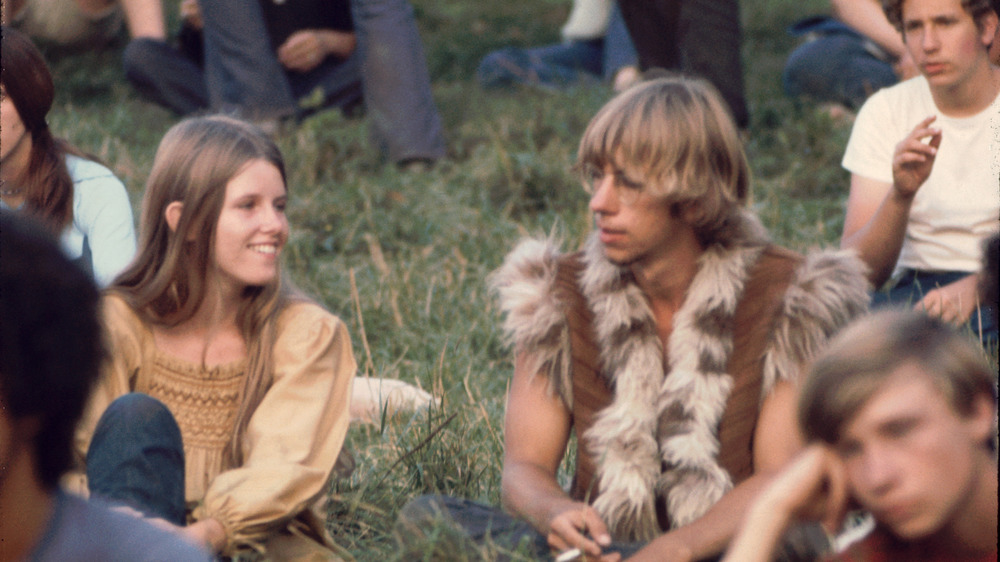 Ralph Ackerman/Getty Images
There are many myths and legends about the Woodstock Music and Art Fair, better known as Woodstock, the massive concert that took place in upstate New York on August 15-18, 1969, and continues to serve as a symbol of, and touchstone for, the youth and hippie countercultures of the 1960s. While historians have debunked many of the festival's stories in the years since, one piece of Woodstock lore proves partially true: at the time, Woodstock was considered the "largest music festival ever."
According to English Online, concert organizers had merely been trying to raise enough money to fund construction of a recording studio in Woodstock, New York. The group estimated that around 50,000 people would attend the art and music fair and rented a 600-acre farm in nearby Bethel, New York, to accommodate. However, it soon became obvious that many more people than expected were on their way to the three-day event.
On opening day, August 15, crowd control became an issue right away as there were not enough gates to check tickets. In response, attendees made holes in the barriers, allowing many people to stream in without paying. In the end, an estimated 300,000 to 500,000 attended Woodstock, making it the largest music concert in history at the time. Its attendance record didn't last long.
Woodstock's crowd size record lasted just over a year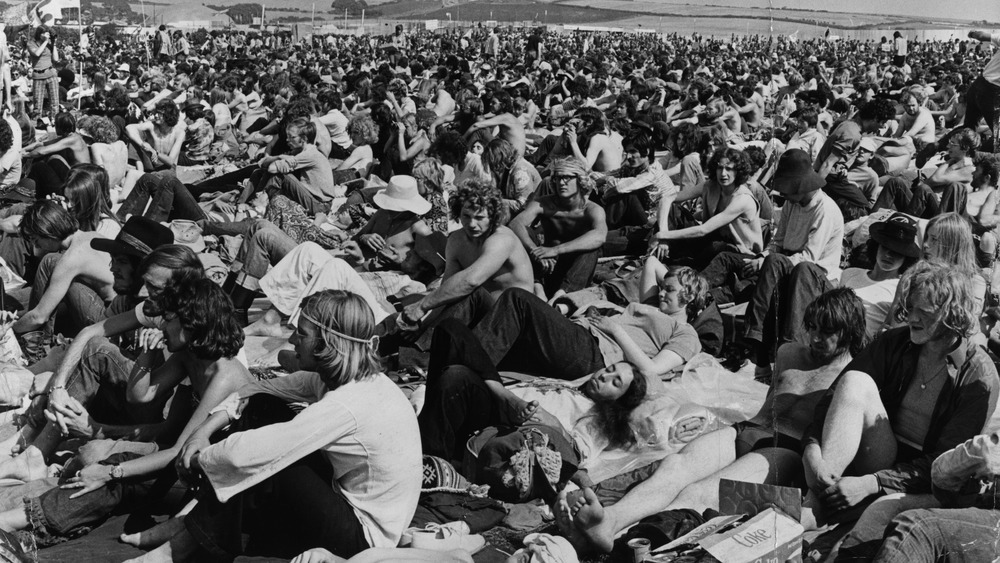 Chris Wood/Getty Images
Just over a year later, the 1970 edition of the Isle of Wight festival took place on Great Britain's Isle of Wight on August 26-31. It was the concert's third year and had grown considerably since its start in 1968, which attracted just 8,000 concertgoers, per The Guardian. The 1969 show made significant gains as it featured a rare performance from Bob Dylan, who had barely played live since a 1966 motorbike accident. The festival that year welcomed a crowd of between 80,000 and 100,000.
By 1970, the crowd grew even greater, to a tremendous 600,000, allowing the Isle of Wight fest to snatch from Woodstock the title of largest music concert in history. Attendees that year saw performances from many impressive artists, including Joni Mitchell, who fun fact, didn't actually play at Woodstock despite writing a song about it called, yes, "Woodstock." Other headliners at "Britain's Woodstock" in 1970 included Miles Davis, the Who, Jethro Tull, and Jimi Hendrix, who performed one of his last sets before passing away only a few weeks later on September 18. 
Since 1970, the number of large concerts has grown by quite a bit, although Woodstock and the Isle of Wight festival are still in the top nine according to an Economic Times article from 2015. Coming in at number one? Rod Stewart's 1994 gig at Copacabana Beach in Rio de Janeiro, Brazil, which was attended by a whopping 3.5 million people.