The Tragic Death Of The Yardbirds' Keith Relf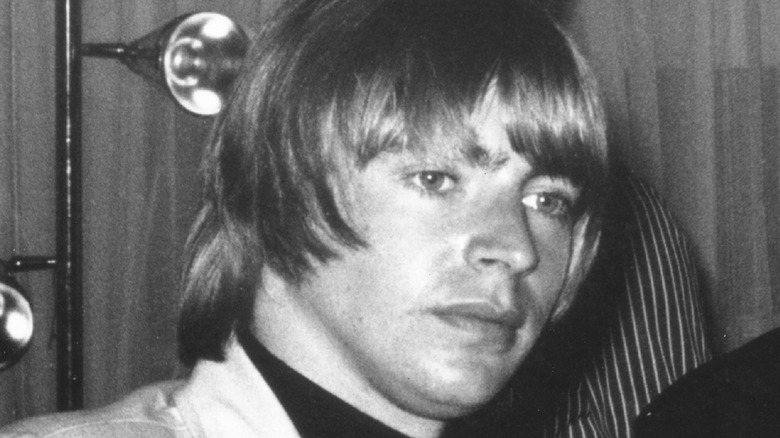 Michael Ochs Archives/Getty Images
The Yardbirds were one of the more underappreciated British Invasion bands of the 1960s, with hit songs such as "For Your Love," "Heart Full of Soul," and "Shapes of Things" and a psychedelic edge that set them apart from most of their contemporaries. However, most fans probably remember them most as the band that produced three iconic lead guitarists in Eric Clapton, Jeff Beck, and Jimmy Page.
Because of all the attention the aforementioned lead guitarists got during their respective stints, it was easy to overlook the rest of the Yardbirds — rhythm guitarist Chris Dreja, bassist Paul Samwell-Smith, drummer Jim McCarty, and lead singer Keith Relf. Relf's baritone vocals were an ideal match for his band's darker, less poppy brand of mid-'60s rock, as well as the blues jams that helped make them famous in their early days. As such, he wasn't going to be confused with the high-pitched, wailing singer who fronted the so-called "New Yardbirds," but as Page took his talents to that seemingly new version of his old band, Relf continued to keep himself busy as he joined a variety of less-heralded groups following the Yardbirds' dissolution.
Sadly, Relf never got to enjoy even half of the success of former bandmates Clapton, Beck, and Page — this was partly due to the fact that he died in a freak accident at a very young age. Here's a closer look at Keith Relf's tragic death and the events leading up to it.
Keith Relf was fatally electrocuted while playing guitar in his basement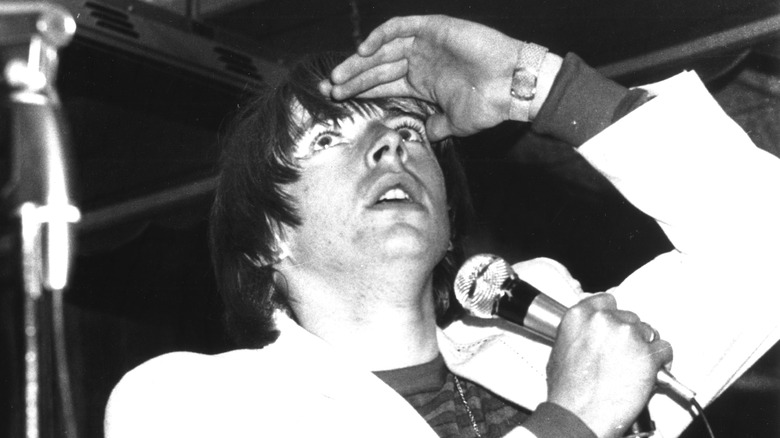 Michael Ochs Archives/Getty Images
After the Yardbirds broke up in 1968, Keith Relf didn't remain inactive for long — first, he and Yardbirds drummer Jim McCarty formed the aptly-named folk duo Together, then in 1969, they formed the folk-rock group Renaissance, which, according to JTL.us, also featured Keith's sister Jane Relf on vocals. Keith, however, wanted to play heavier music, which led him to split from Renaissance and form Armageddon in 1974. Through it all, the former Yardbirds frontman struggled with various health problems, including chronic asthma and emphysema, according to Ultimate Classic Rock.
On May 14, 1976, Relf, then only 33 years old, was playing his guitar in his basement when he was fatally electrocuted — at that time, he was practicing on an ungrounded guitar while standing on a gas pipe. His body was later discovered by his 8-year-old son. As his family didn't disclose too many details about his passing, there were rumors suggesting that Relf was actually playing his guitar in his bathroom when he was electrocuted, resulting in a much more questionable death by misadventure.
Although Relf's death was, by most accounts, the result of an unfortunate accident, McCarty told journalist Richie Unterberger (via Please Kill Me) that his former bandmate was "frustrated, and a little bit sad" about his lack of post-Yardbirds success. He also admitted that Relf was in a "weird sort of hole" on the night he died. "There was something really odd about it," McCarty revealed. "A bit of a waste really, because he was a talented guy. If you don't use your talent, it goes a bit sour."