The Way Robert Plant Played A Role In Rush's Return From Hiatus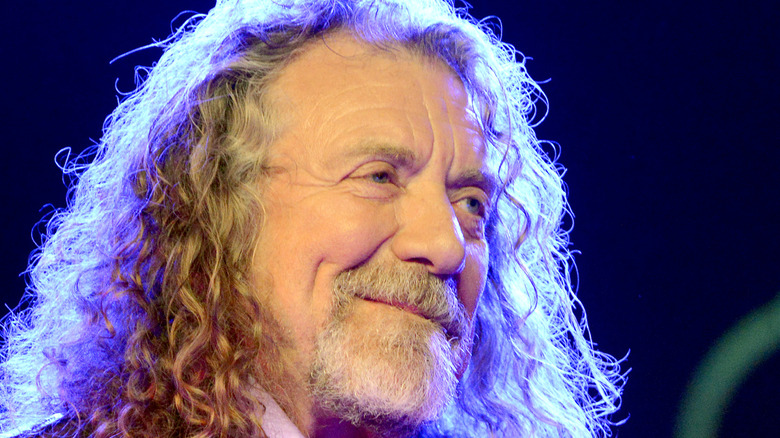 Tim Mosenfelder/Getty Images
When it comes to larger-than-life rock bands with huge sounds that encompass shredding guitars, epic drum solos, and incredible vocal ranges, Led Zeppelin and Rush both fit the bill. That's why it's somewhat fitting that Led Zeppelin frontman Robert Plant helped pull the members of Rush out of a deep funk after the band's hiatus in the late 1990s following the tragic back-to-back losses experienced by Rush drummer Neil Peart. 
In 1997, Peart's 19-year-old daughter, Selena, was killed in a car crash. Shortly after, his common-law wife and Selena's mother, Jackie, was diagnosed with metastatic cancer and died in June 1998, according to Rolling Stone. At Selena's funeral, Peart had told Rush band members Geddy Lee and Alex Lifeson he was retiring. After Jackie died, the drummer dealt with the crushing losses by embarking on a 55,000-mile motorcycle trip into Mexico and around the US. 
During the time Rush was disbanded, Lee got a call from Plant, whom the Rush singer and bassist had met while on a biking trip in Morocco. Randomly, Lee ended up in a hotel room right next to Robert Plant, as he told Canada's "The Hour" (via YouTube). Plant had an upcoming tour with Led Zeppelin guitarist Jimmy Page and told Lee he wanted the members of Rush to come to the Page & Plant show when they were in Toronto. 
Robert Plant told Geddy Lee, 'You've got to rejoin life'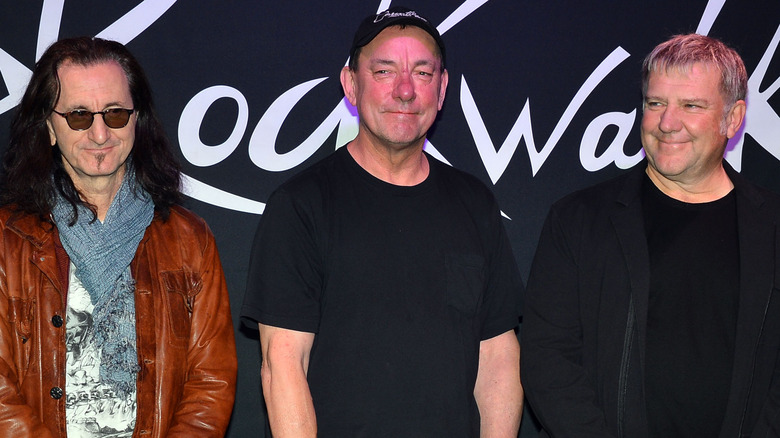 Frazer Harrison/Getty Images
Even though Geddy Lee had been friendly with Robert Plant in Morocco, when it came to meeting someone he long idolized, he was like anyone else when it comes to thinking said idol actually wants to hang out with you. Like Wayne and Garth, Lee was in the camp of "We're not worthy!" But they were worthy, even getting a pep talk from Plant in 1998.
Lee told Classic Rock, "Page & Plant were touring 'Walking Into Clarksdale' and they came to Toronto. Someone kept calling our office saying they were Robert Plant and they needed to speak to me. No one believed it, but turns out it was him.
"We were on hiatus after Selena had passed away and we were not in a good place. I called Robert back, and he wanted us to come to the show, and I was pretty down in the dumps at that point. And he said, 'No, come to the show, we'll talk.' He understood what was going on with the band. I remember him saying, 'You've got to re-join life, and sooner is better than later. So get your ass down here.' So I called Alex up and said we're going to see Page & Plant."
Peart found his way out his grief as well. By 2000 he told the band he wanted to start playing again, Rolling Stone reported. Rush continued to release albums and tour until 2015. Peart died in January 2020 of brain cancer.