This Piece Of Evidence Was Overlooked In The Green River Killer Case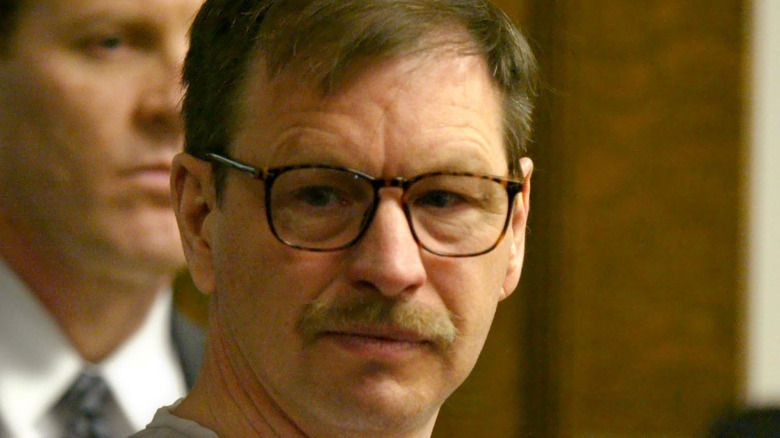 Pool/Getty Images
Gary Ridgeway was convicted of killing 49 teen girls and women during the 1980s and '90s in the Seattle/Tacoma area, and according to The News Tribune, he claims he may have killed closer to 70. He was only caught in 2001 with the help of DNA evidence. Ridgeway, known as the Green River Killer, literally got away with murder for nearly twenty years. 
But it's possible he could've been stopped sooner if law enforcement would've taken seriously a letter sent to the Seattle-Post Intelligencer in 1984 that claimed to be from the serial killer. The letter, which is published on the website Serial Killer Info, is a series of numbered lines with words typed with no spaces between the letters. The title says, "whatyou eedtonoaboutthegreenriverman [sic]."
According to the Seattle Times, there is information in the letter that had not been shared publicly, including how one victim was posed with wine and fish, and how the killer would cut his victims' fingernails to get rid of possible forensic evidence. 
In the letter, the writer said the murderer would have sex with their dead bodies, then have a smoke, yet The Daily News says the part about smoking was part of Ridgeway's efforts to mislead police. He did not smoke, but he did plant cigarette butts at the crime scenes to make police think they were looking for a smoker. 
A top FBI profiler thought the 1984 letter was a fake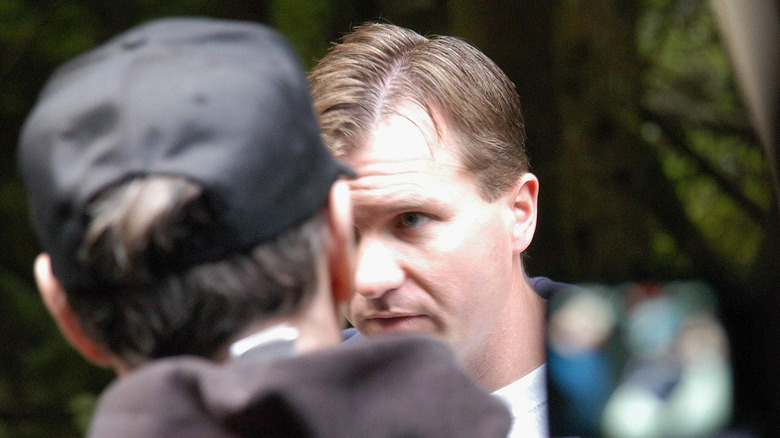 Getty Images/Getty Images
When the cryptic letter showed up on reporter Mike Barber's desk in February 1984, prominent FBI criminal profiler John E. Douglas (of "Mindhunter" fame) dismissed the letter as a "feeble and amateurish attempt" by someone who "has no connection with the Green River Homicides," The Seattle Times reported. But Douglas, who with his partner, Robert K. Kessler, developed the FBI's serial killer profiling methods in the late 1970s and throughout the 1980s, was mistaken about the letter being a fake. 
In 2003, after Gary Ridgeway confessed to killing nearly 50 girls and women, he also confessed to writing and sending the 1984 letter to the media. According to The Seattle Times, Douglas says he doesn't really remember how he came to his conclusions in the analysis of the letter, but he isn't sure it would've changed anything if at the time they believed the letter was authentic. 
Douglas told the Seattle Times, "Let's say I say that is him. Now what do we do? It's typewritten. If it was handwritten, we could release information publicly. ... Did I hold up the investigation? There was never another communiqué. He never did anything again after that, other than to continue the ways of his killing."
Yet Douglas also conceded that he made a mistake, saying, "I feel that you can't bat a thousand, and that's great, but I truly believe that he could have been caught sooner."