The Tragic Death Of Barry White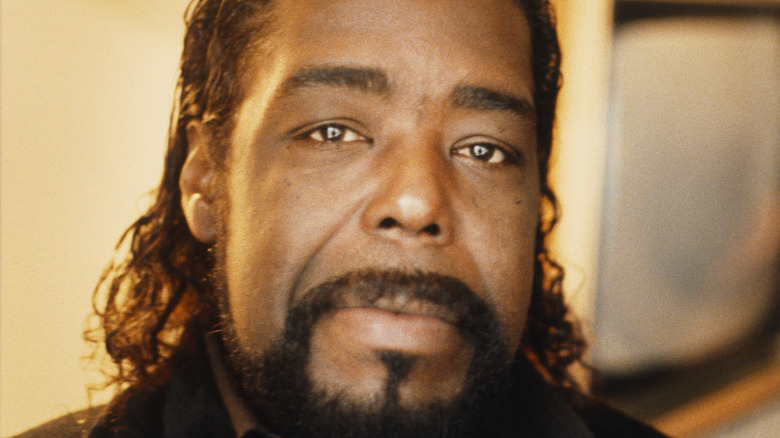 Gie Knaeps/Getty Images
Barry White said he was only ever in love one time. He was a teenager then, and the experience made him realize it was better to love than to fall in love. 
"What I learned is that when you fall in love, you've lost contact with reality," White told Rolling Stone in 1995. "You are slowly giving the power of your will and mind to something else. That's where possessiveness, jealousy comes from. Out of all the emotions we get, jealousy is the worst of the negatives. So all I do is love, I don't fall in love. Love as honest as you can, as strong as you can, but never, ever fall in love."
Not necessarily what you might expect from the man who used his deep baritone voice to sing songs about all things romantic lovin' for more than three decades starting in the early 1970s. But White married twice and had a longtime partner at the end of his life, along with nine children, per Courthouse News, so certainly he had source material for his songs. 
"My music deals with the relationship between two people," White, who was born Barry Eugene Carter in 1944, told the Los Angeles Times in 1990. "I've always written music that people can play during romantic moments. One thing I do is speak sensitively to women. Most men don't do that. They don't think it's manly to express themselves in a tender manner to women." 
Barry White had several health problems when he died at 58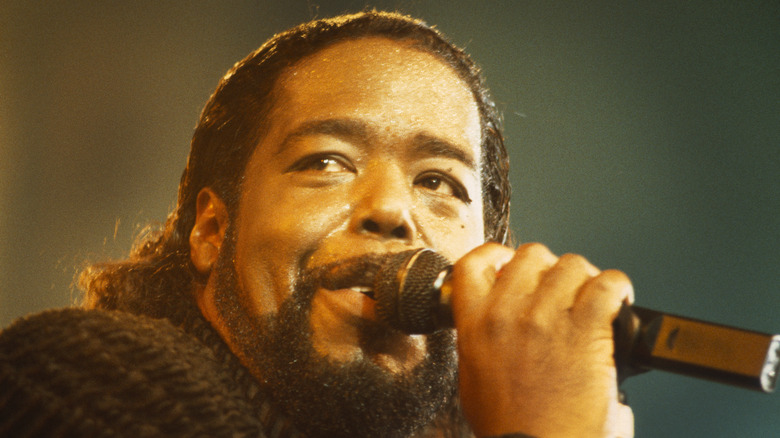 Gie Knaeps/Getty Images
Barry White may have been rich in the world of family, fame, and finance, but his health problems began compounding in the last several years of his life, according to the website Black Doctor.  White was overweight for most of his adult life, weighing up to 375 pounds. He was hospitalized in 1995 due to high blood pressure, then in 1999, he had to cancel seven concerts during a tour with Earth, Wind and Fire, citing exhaustion at the time, per MTV. 
Then in September 2002, White was admitted to the hospital for kidney failure, which, according to Black Doctor, was related to his high blood pressure as well as chronic type 2 diabetes, the kind that usually comes-on during adulthood. White needed a kidney transplant but was undergoing dialysis treatments while he waited for a match. As he waited, in May 2003, he had a severe stroke. Only a couple of months later, on July 4, 2003, White died at Cedars-Sinai Medical Center in Los Angeles. 
Unfortunately, in the aftermath of his death, some of White's children and female partners have squabbled and sued over rights to his estate, which is an estimated $20 million, according to Celebrity Net Worth. His will had not been updated in several years prior to his death at 58 years old, Courthouse News reported.