Where Is Mike Mills From R.E.M. Today?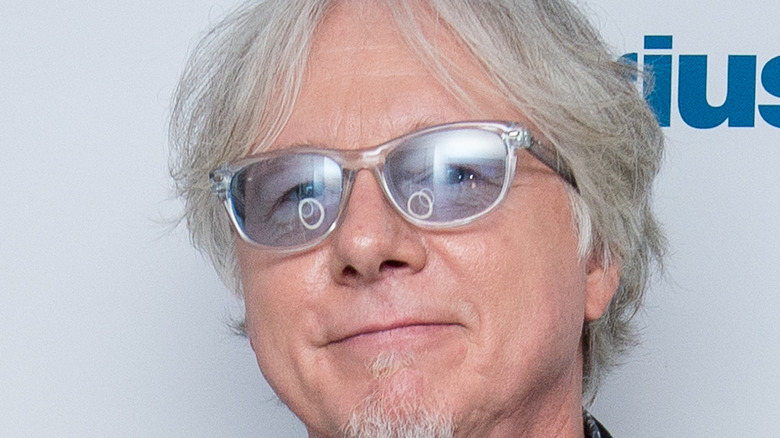 Roy Rochlin/Getty Images
In the beginning, R.E.M. were the poster boys of college rock in the mid-1980s. Their jangly sound, often-unintelligible lyrics, and artsy, thrift-store fashion represent the quieter, more introspective facets of that time, and lifelong friendships were often forged based on a mutual love of this band that you couldn't hear on any radio station that had "Rock" or "Hits" as part of their tagline. For a look at the band during the peak of this time, we recommend tracking down the 1987 music documentary "Athens, Ga. – Inside/Out," featuring R.E.M. and other highly influential Athens bands, including the B-52s, Pylon, and the Flat Duo Jets. 
R.E.M.'s fame gradually increased in the late '80s. Yet, when they hit the stadium-packing big time with their Grammy Award-winning 1991 album (per Britannica), "Out of Time," and its runaway hit, "Losing My Religion," old fans were a little blindsided. After drummer Bill Berry left the band in 1996, they never officially replaced him, and the trio of lead singer Michael Stipe, guitarist Peter Buck, and bassist Mike Mills eventually called it quits in 2011.
While many bands' egos vie for attention, Mike Mills was never interested in stealing R.E.M.'s spotlight. In a 2011 interview with TIME, Mills said, "We had, if not the best, one of the best lead singers in a rock band of the last 30 years ... My job was one in which I was very happy, which was to play bass, write songs and sing background harmonies."
Music, baseball, and more music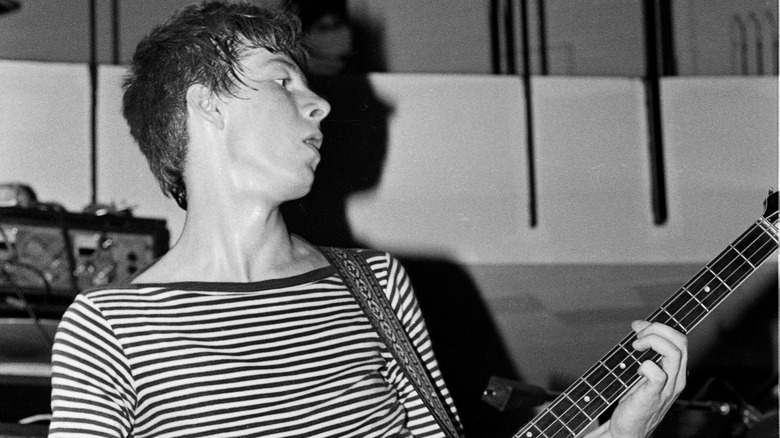 Larry W. Cutchall/Getty Images
Mike Mills is still making loads of music today. Along with former R.E.M. bandmate Peter Buck, he's been involved with The Baseball Project, which formed around 2007. According to WBUR, the band also boasts members of fellow college radio sweethearts the Dream Syndicate and the Young Fresh Fellows, and features Josh Kantor, renowned organist at Fenway Park. As you've probably guessed, the alt-rock supergroup's focus is baseball, writing songs about the game's players and related stories. They even sang the national anthem at a game between the Red Sox and Yankees in 2012 (available on YouTube). They recently dropped a gorgeous-but-melancholy new song in honor of Lou Gehrig and suggested their long-awaited fourth album might be forthcoming.
Last November, Mills got involved with get-out-the-vote initiatives and literacy campaigns for the state of Georgia (per REMHQ). Earlier this year, he took part in a star-studded jam, which benefited the St. Jude's Children's Research Hospital, per The Warburton. Also, via REMHQ, he played bass for Split Single, and the album will be out later this month (hear their new single on YouTube). According to Consequence of Sound, Mills also managed to squeeze in a Zoom appearance commemorating the 25th anniversary of "Weird Al" Yankovic's "Bad Hair Day" album, on which one of Mills' songs was parodied.
On a more personal note, Mills celebrated his 62nd birthday last December, and according to his official Instagram, he got engaged to a lovely lady named Jasmine. Congratulations to them both!