Why The Moody Blues Wasn't At Woodstock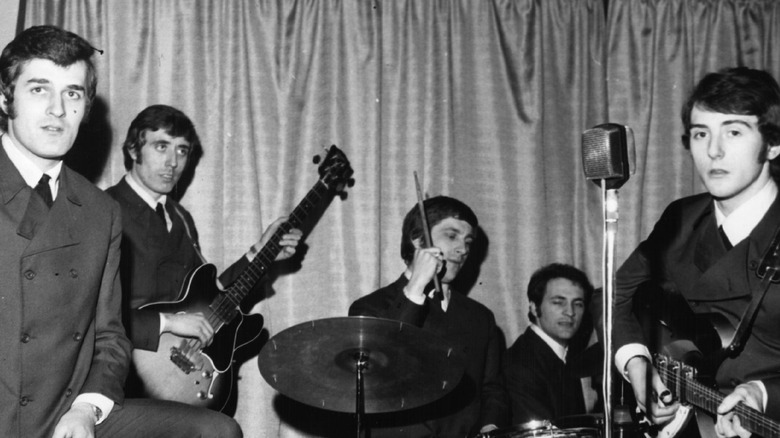 Keystone Features/Getty Images
Several of the biggest names in music at the time performed at Woodstock, including Jimi Hendrix, Joan Baez, and Creedence Clearwater Revival, among multiple others. Indeed, the three-day music and art festival in upstate New York also showcased multiple smaller acts that never quite reached the superstardom of the performers they shared a stage with.
However, not every musical act that was big at the time performed at the famed festival, and indeed, not all of them were even invited. Just as many big names skipped out as actually played. For example, the Rolling Stones passed because of scheduling conflicts, and Joni Mitchell skipped because her manager was concerned about her getting stuck in New York, also according to Ultimate Classic Rock.
The Moody Blues was another huge act at the time, but they didn't perform on the Bethel stage. Their reason, however, had less to do with practical issues and more about them simply not feeling it.
The Moody Blues thought touring Europe made more sense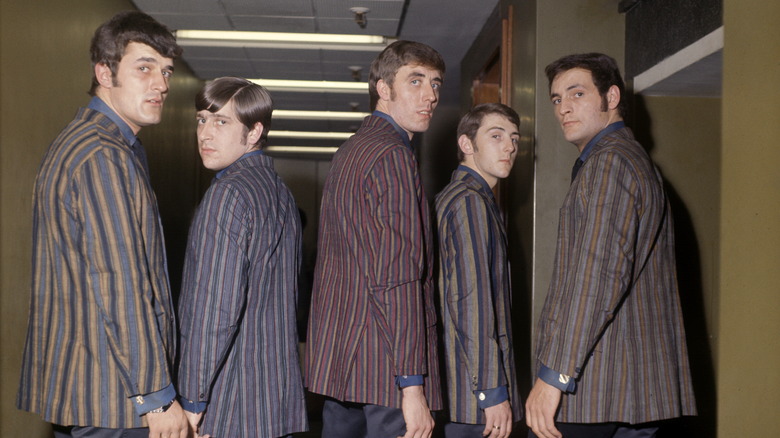 Photoshot/Getty Images
The Birmingham, England-based Moody Blues was just starting to make it big in the late 1960s. As such, they were invited to play Woodstock, as singer-guitarist Justin Hayward told On Milwaukee in 2016. "I'm pretty sure we're listed on some of the posters and advertising," he joked.
However, Woodstock wasn't the only big music festival that summer. Indeed, as is the case now (putting aside COVID-19 related cancellations), European cities large and small hosted music festivals of their own, and the guys in the Moody Blues decided that it made more sense to keep touring to European music festivals that summer rather than do a one-off in the U.S.
"Ultimately, we decided against playing Woodstock because we'd built a solid fan base in Europe playing the big festivals. We played in Paris the weekend of Woodstock and then returned to the Isle of Wight festival," Hayward said.
Another performer who famously skipped out on Woodstock made the same decision, and it paid off for him, too. Hayward said that at the Isle of Wight festival, the band ran into Bob Dylan, who had also been invited to Woodstock but declined.