Why Ritchie Blackmore Was Happy To Be Replaced In Deep Purple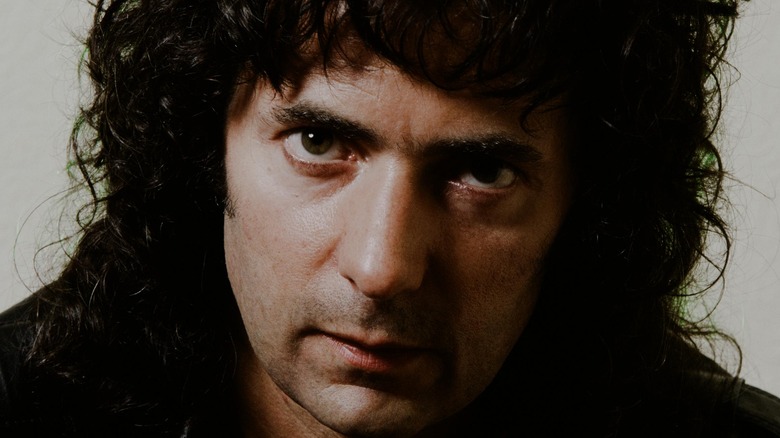 Koh Hasebe/shinko Music/Getty Images
Deep Purple is one of the most influential classic rock bands of all time. Formed in Hertford, England, in 1968, the original lineup consisted of guitarist Ritchie Blackmore, singer Rod Evans, bassist Nick Simper, keyboardist Jon Lord, and drummer Ian Paice, per All Music. Their early work included some pop-oriented singles, including the covers of the Joe South song "Hush" and the Neil Diamond song "Kentucky Woman," which both charted on the American Top 40. As time went on, the band, under Blackmore's leadership, pioneered a sound that would come to be known as "heavy metal." In fact, a review in Antichrist Magazine called their sixth album, 1972's "Machine Head," "a starting point in almost everything metal." The record includes perhaps their most well-known song, the classic rock radio staple "Smoke on the Water," instantly recognizable thanks to Blackmore's heavy guitar riffs. The song tells the story of an accident that took place at the Montreux Casino in Switzerland during a Frank Zappa concert that ended with the building burning to the ground. 
Deep Purple has continued recording and performing for over 50 years, most recently with a 2020 release called "Whoosh!" for which they reportedly used the manta "Deep Purple is putting the deep back in purple." At one time, it might have been hard to imagine Deep Purple continuing without Ritchie Blackmore's signature guitar sound, but they have been doing so for almost 28 years. Soon after a disastrous show on November 9, 1993, in Birmingham, England, Blackmore left Deep Purple for good.
Both Deep Purple and Blackmore were ready to part ways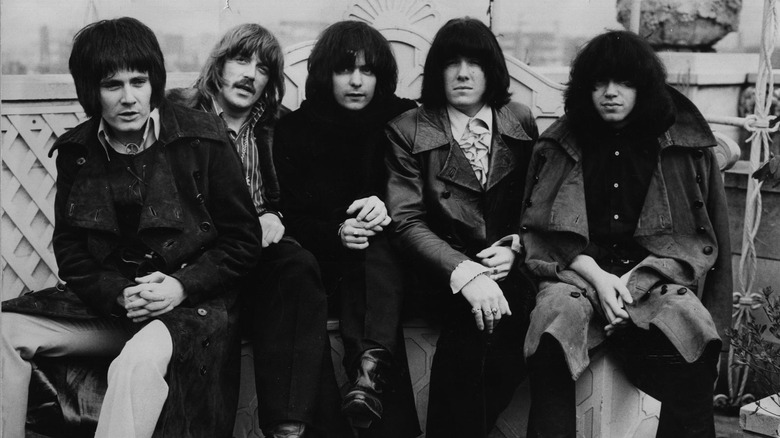 John Minihan/Getty Images
The 1993 show was supposed to be a 25th anniversary celebration of Deep Purple, per Ultimate Classic Rock, but it turned into something else entirely. Ritchie Blackmore didn't take the stage with the rest of the band as the concert began, leaving his bandmates to begin the song "Highway Star" without him. When he finally appeared midway through the song, he performed what Ultimate Classic Rock described as a "snarky, disinterested" guitar solo, taking time out to throw a drink at a cameraperson who got too close. Four shows later, Blackmore left. Deep Purple temporarily replaced him with guitarist Joe Satriani for a series of shows in Japan before Steve Morse came in as the band's new guitarist in 1994.
It seems the break had been a long time coming. In a 2013 interview with Blabbermouth, Ian Gillan responded to the interviewer's questions regarding Blackmore. "From a historical point of view, the band was dying. If Ritchie had stayed in the band, it would have been the end of Deep Purple," he said. Blackmore agrees that it was time to part. In an interview on the Ritchie Blackmore Channel on YouTube, as reported by Ultimate Classic Rock, he said, "I'm just glad they found a guitar player to carry on, because I thought I was going to be shackled to this band for the rest of my life. It was like a ball-and-chain thing, and luckily they said, 'Well, we found someone.' 'Thank God I can get out!'"