Why Nikki Sixx Turned Down An Offer To Join Quiet Riot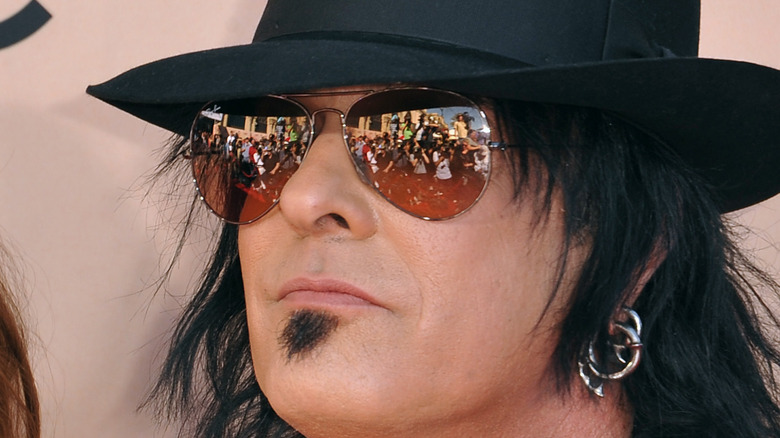 Shutterstock
Bassist Nikki Sixx, whose real name is Frank Carlton Serafino Feranna, according to AllMusic, was a founding member of the band Mötley Crüe. Sixx along with Mick Mars, Tommy Lee, and Vince Neil have been the band's core for decades. Though he's neither the lead vocalist nor lead guitarist — the two most high-profile jobs in a metal band — he is the band's principal songwriter. Indeed, critic Greg Prato called him the "heart and soul" of Mötley Crüe.
However, it all could have turned out differently. Sixx might have wound up in a different band, and Mötley Crüe might have had a different bassist and songwriter. Potentially, the landscape of glam metal could have ended up looking completely different.
Specifically, Sixx was once offered a chance to play bass in the band Quiet Riot, according to Ultimate Classic Rock. He passed, however, and with good reason.
Nikki Sixx wanted to focus on his own material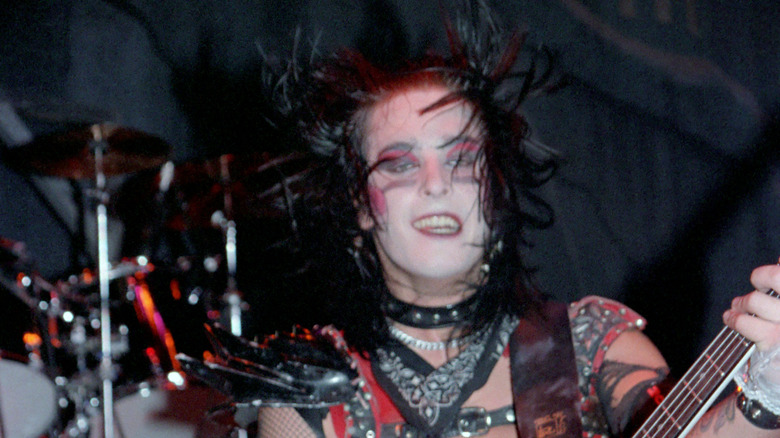 Larry Marano/Getty Images
Back in the late 1970s and early 1980s, the glam metal scene on L.A.'s Sunset Strip was constantly in flux. Various musicians were all performing and partying together, and bands would form, break up, and hire and fire new members routinely as they searched for the perfect mix. For example, Guns N' Roses was formed after Axl Rose failed to work out with either Hollywood Rose or L.A. Guns, as The Quietus reported.
Another L.A. band going through personnel changes at the time was Quiet Riot. As Nikki Sixx told Kerrang! Radio, two members of the band approached him about playing bass for them. "I remember that Randy [Rhoads] and Kevin [DuBrow] had asked me to join the band. They were looking for a new bass player," he said.
However, Sixx, ever the songwriter, said he wanted to focus on his own material rather than commit to another band. "I was writing a lot of the songs that would later become 'Too Fast For Love,'" referencing Mötley Crüe's first album.