Everything We Know About Serial Killer Peter Tobin's Third Wife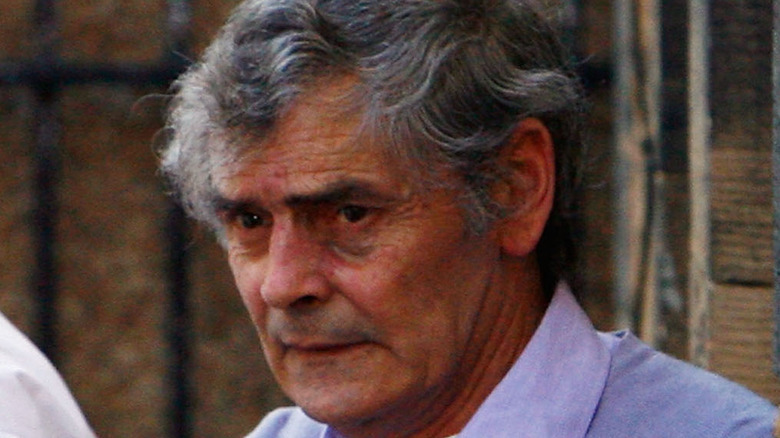 Jeff J Mitchell/Getty Images
Peter Tobin is currently serving life in prison for the rape and murders of at least three young women. Although it is unclear how many women Tobin actually raped or killed, Crime Investigation reports he bragged to fellow inmates that he had at least 50 additional victims. Authorities suspect Tobin killed multiple other women. However, they have not been able to produce enough evidence to conclusively prove he committed the crimes.
Unlike many serial killers, Peter Tobin did not seem to avoid personal relationships. He was married three times and fathered three children. Following his 2006 arrest, Tobin's third wife, Cathy Wilson, came forward to discuss her relationship with the serial killer and his heinous crimes.
As reported by Oxygen, Cathy Wilson was raised by a single mother, who died of a drug overdose when Cathy was 16 years old. With both parents gone, and few resources, she fell for the charms of Peter Tobin, who was 30 years older than her.
Cathy Wilson said Tobin offered to get her a job at a local hotel. Although the job ultimately fell through, the two remained friends and eventually became a couple. Just one year after they met, Cathy gave birth to a son and the couple moved from England to Scotland. As reported by Oxygen, Cathy Wilson, who was already being abused by Peter Tobin, believed the move was an attempt to further isolate and control her.
Cathy Wilson escapes her marriage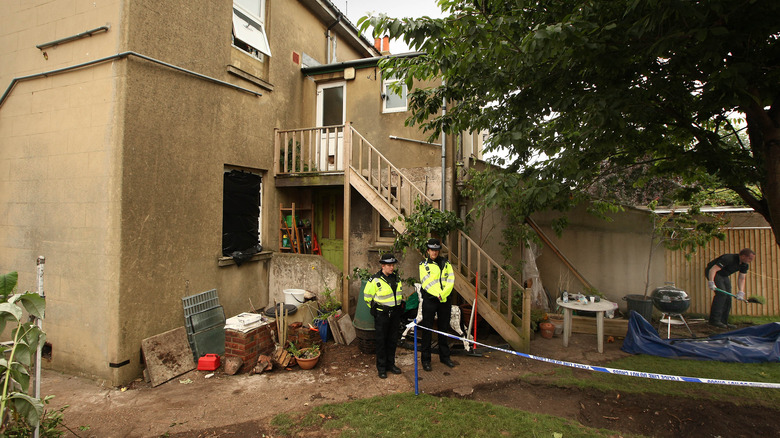 Peter Macdiarmid/Getty Images
Although they were married fewer than five years, Cathy Wilson said she was routinely subjected to emotional and physical abuse. As reported by Listverse, Tobin often brought sex workers home and forced his wife to watch them have sex. Although Tobin hit the women, Cathy was unaware he was capable of murder.
Cathy Wilson said she attempted to leave her husband on several occasions, but he threatened to harm their son if she tried. On one occasion he even dangled their son over the edge of a banister to prove what he was capable of.
Looking back, Cathy Wilson noted that Peter Tobin would not allow her to enter the basement of their home. She also remembered unusually foul odors coming from the basement and several drains throughout the home. However, it never occurred to her that Peter was committing murder and processing the bodies in their house.
As reported by Daily Record, Cathy Wilson finally gathered the strength to leave Peter Tobin in 1990. However, she allowed him visitation with their son until Tobin attempted to kidnap the boy.
Following Peter Tobin's arrest and conviction, Cathy Wilson questioned how she avoided becoming one of his victims. In an interview with Daily Record, she said she came to the conclusion that Tobin spared her life because she was the mother of his son, and "something about having a son" seemed to "change his view" of her.