Everything We Know About Serial Killer Gary Ridgway's Third Wife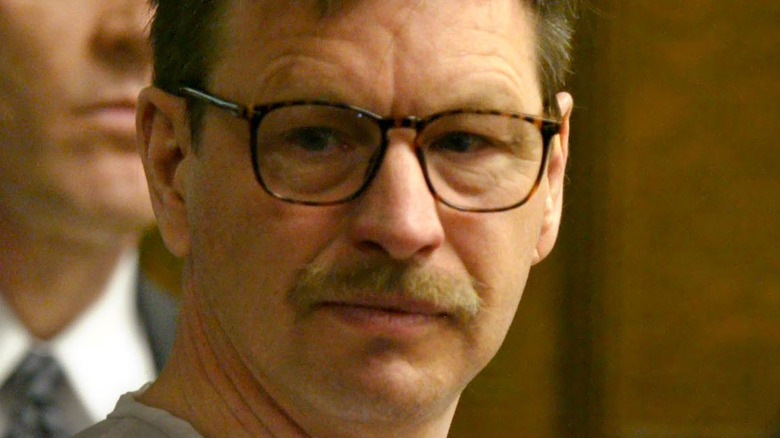 Pool/Getty Images
Gary Ridgway, who is more commonly known as the Green River Killer, killed at least 48 women in and around Seattle and Tacoma, Washington, in the 1980s and 1990s. As reported by Crime Museum, the majority of Ridgway's victims were sex workers who were found strangled to death. Often, their bodies were stripped naked, posed, and left to rot along the banks of Washington's Green River.
In 1982, Ridgway was arrested for hiring a sex worker. While in custody, authorities suspected he may be involved in the Green River murders. But after vehemently denying the allegations and passing a polygraph test, Ridgway was released.
Despite their decision to release the suspect, authorities were not entirely convinced of Ridgway's innocence. Before his release, they collected samples of his hair and saliva, which were later compared to samples collected from the Green River Killer's victims. Although it took nearly 20 years, Ridgway was arrested and charged with murder on November 30, 2001. As reported by Crime Museum, Ridgway way was ultimately charged with 48 murders and sentenced to 48 consecutive life terms per the conditions of a plea agreement.
At the time of his arrest, Ridgway had been married to his third wife, Judith Mawson, for 13 years. In an interview with Daily Mail, Mawson said she had absolutely no idea her "perfect husband" was capable of murder. Although she ultimately divorced him, she said she "absolutely adored him" prior to his arrest and conviction.
Mawson was forced to admit she married a serial killer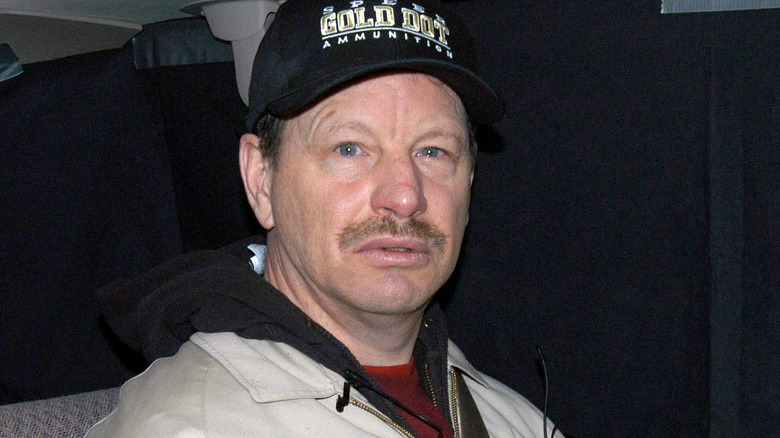 Getty Images/Getty Images
Daily Mail reports Mawson met Ridgway at a bar in 1985. Although Ridgway's good looks certainly caught Mawson's eye, she was specifically impressed by his manners and the warm treatment he gave her. Three years later, the couple married, and Mawson said she had "the perfect husband" and "the perfect life."
At times, Mawson noticed her husband would stay out late, but she never questioned his explanations. She did not realize anything was wrong until detectives showed up at her home. Mawson admitted she was initially in denial — she simply could not believe her husband of 13 years was a cold-blooded killer. Speaking to ABC News, she said Gary was "always happy" and never displayed any frustration or anger. However, she was forced to face reality when he confessed to committing the crimes.
In an interview with Kent Reporter published in May 2021, Mawson, now 76, said she is "comfortable with her life." In addition to gardening, she enjoys spending time with her pet chihuahua, Precious Princess, and her boyfriend.
Mawson said she still gets "a little bit nervous sometimes" when she hears something about her former husband. However, she tries to keep busy doing positive things to counteract the negative feelings. She also believes her healing is thanks to being open about her relationship with Ridgway and sharing her story.