What Ted Bundy's Life In Prison Was Really Like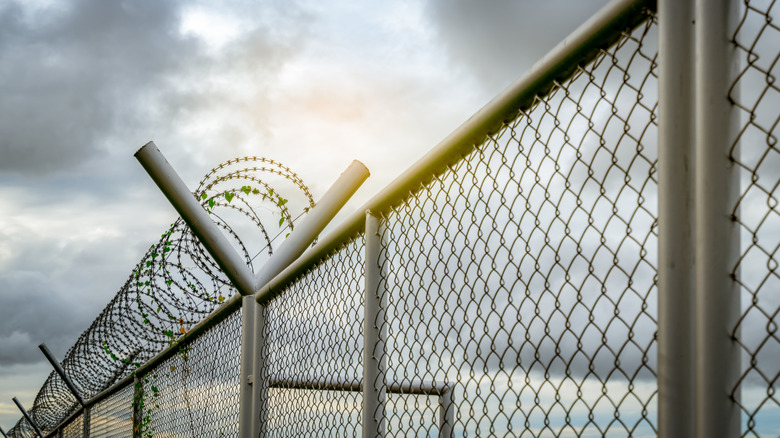 Fahroni/Shutterstock
Handsome, alluring, and intelligent, Theodore Robert Bundy is also one of the most infamous serial killers in the annals of American crime history. Although he admitted to murdering at least 36 women during a vicious multi-state killing spree in the 1970s, experts believe he may have actually killed 100 or more, Biography reports. The former law school student would often lure his victims into death by pretending to be injured and using a cast, sling, or crutches. When his charm failed him, he would pose as a police officer or firefighter, according to Good Housekeeping. A former Bundy co-worker, crime writer Ann Rule, called him "a sadistic sociopath who took pleasure from another human's pain," per The Guardian.
Bundy was first arrested in 1975 after a high-speed chase by highway patrol officer Bob Hayward, per ABC News. In 1976, he was convicted and sentenced to 15 years in prison for the attempted kidnapping of an 18-year-old from Salt Lake City, Utah, in 1974. He made his first prison escape during a transfer from Utah to Colorado in 1977 but was soon recaptured. However, he had more success with his next escape attempt, which was also in 1977 (via Biography).
Bundy made it to Tallahassee, Florida, where he went on another murder spree, killing two women at a sorority house near Florida State University and later a 12-year-old girl. He was arrested for the final time in 1978 and indicted on murder charges. Ultimately, he was convicted in 1979 and sentenced to death by electrocution the same year
He conceived a daughter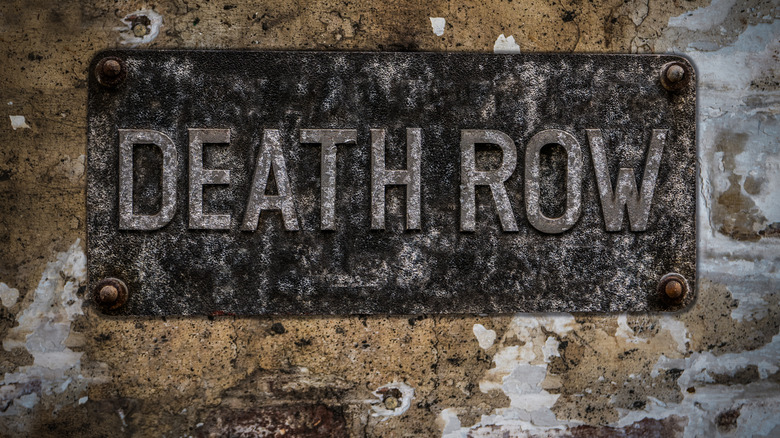 Mr Doomits/Shutterstock
During his years on death row, Ted Bundy received frequent visits from his wife, Carole Ann Boone (via Women's Health). Per Refinery29, Bundy and Boone met while they were working at the Washington State Department of Emergency Services. At the time, they were both in relationships with other people. They eventually lost touch, but in 1977, they reconnected while Bundy was in jail in Utah. As the relationship blossomed, Boone moved to Florida to attend Bundy's trial for the murder of his 12-year-old victim, Kimberly Leach (via All That's Interesting). Boone testified for Bundy as a character witness. In fact, Bundy and Boone got married in court during this trial as she believed he was innocent.
In taped interviews in the years leading up to Bundy's execution, Boone told investigative reporters Stephen Michaud and Hugh Aynesworth that even though Bundy was not allowed conjugal visits, the guards didn't enforce the rule. "After the first day they just, they didn't care," she said (per Women's Magazine). Boone eventually became pregnant and gave birth to Rose Bundy in 1981, all while Bundy was on death row. She also said she smuggled drugs in her vagina into the prison for Bundy.
A&E states that as his execution date came closer, Bundy began to open up about his crimes. Women's Health adds that this prompted Boone to divorce him in 1986 as she realized that he was, in fact, not innocent. According to ABC News, Bundy told FBI Special Agent Bill Hagmaier that he killed 30 people in seven states between 1973 and 1978.
Ted Bundy's final moments in prison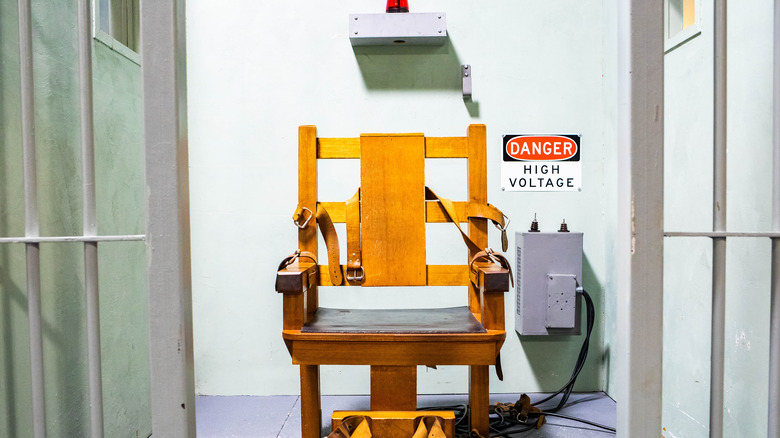 Photo Spirit/Shutterstock
At first, it seemed that Ted Bundy's time in prison did not affect him. But A&E reports that he spent his final night in prison in tears appealing to God. In an interview with psychologist and religious broadcaster James Dobson on the last night of his life, Bundy said that he took responsibility for his brutal crimes. Moreover, he prayed with a Methodist minister. In the hours before his death, Esquire reports that Bundy called his mother twice. At the end of the second call, she told Bundy (via USA Today), "You'll always be my precious son."
According to A&E, he was given a final meal of steak, eggs, toast, and hash browns. He did not eat it. With this, a prison spokesperson noted (per Crime & Investigation UK), "It appeared that he was accepting the finality of the situation." On January 24, 1989, ABC News writes that Bundy made his way into the death chamber. He reportedly looked scared and apprehensive. An article from the Los Angeles Times notes that 42 people watched as he was placed into the electric chair. Once he was strapped in, he looked at his attorney and minister and said, "Jim and Fred, I'd like you to give my love to my family and friends."
The Los Angeles Times writes that Bundy was then electrocuted with 2,000 volts of electricity. By 7:16 a.m., Ted Bundy was dead. Bundy was then cremated, and his ashes were scattered over the Cascade Mountains (via AP News).