The Keanu Reeves Conspiracy Theory That Would Prove He Is Immortal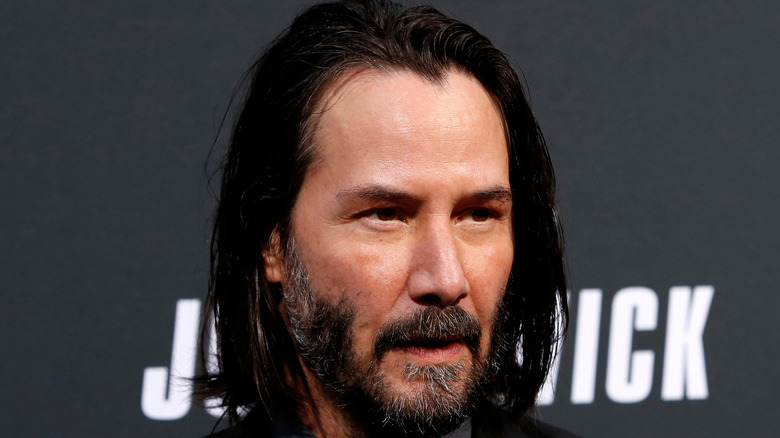 Kathy Hutchins/Shutterstock
Keanu Reeves is known for his good looks, acting chops, and awesome personality, even being called the nicest guy in Hollywood. Reeves started acting in his teenage years but gained worldwide fame for his role as Ted in "Bill & Ted's Excellent Adventure," which was released in 1989. Since then, Reeves has appeared in variety of roles in different genres ranging from comedy to action.
Throughout the years, Reeves has maintained his fit physique and stunning good looks — even in his 50s. For this reason, some people believe that the actor is immortal, even providing "proof" of their conspiracy theory. The theory started in 2009 when someone on Reddit posted a photo of French actor Paul Mounet noted his likeness to Reeves. The theory was then further fueled by the fact that when Mounet passed away in 1922 at 74 years old, and his body was never found, leading conspiracy theorists to believe that Mounet is Reeves (via Miami Ghost Chronicles). In 2010, the website Keanu is Immortal was launched, and it consists of several conspiracy theorists pointing to information that "proves" Reeves is immortal and just goes through different identities throughout the centuries.
Proof of immortality
On the Keanu is Immortal website, visitors are greeted with a collage of Keanu Reeves throughout the years, along with his alleged identities. The first one on the list is Charlemagne, the emperor who ruled Western Europe from 768 to 814. Next on the list of identities is a painting of an unknown man made by Italian painter Parmigianino in 1530 (via Pop Dust). The third — the previously mentioned one that sparked the theories — is Paul Mounet. Sure, the people mentioned have a resemblance to Reeves, but the website's creator, Davide, provides further proof.
There are several stories about Reeves' acts of kindness that prove he is one of the nicest guys in Hollywood, as listed by Insider. From quietly donating money to charities to spending time with some of his fans, it seems that Reeves is an all-around good guy and does these things while remaining humble. Per Davide, Reeves' kind heart "can only be acquired in a long and wise life." One of the most popular stories about Reeves' generosity is when he gave away the majority of his "Matrix" trilogy earnings to the crew that worked hard behind the scenes. When asked why he did it, he answered: "Money is the last thing I think about. I could live on what I have already made for the next few centuries," per LADbible. It seems like Reeves is set for the next few hundred years of his life.
Keanu Reeves is not immortal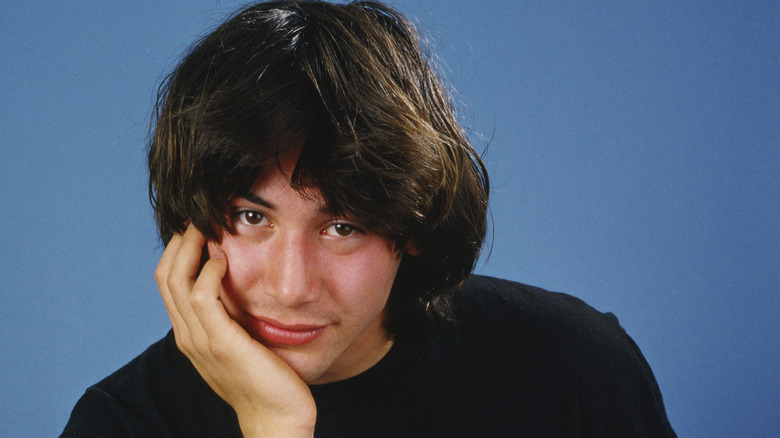 George Rose/Getty Images
Of course, Keanu Reeves being immortal is just one of those interesting but unlikely ideas born on the internet. The actor, though, has neither confirmed nor denied the conspiracy theory. In an interview with Jimmy Fallon on his late-night show, the host confronted Reeves about his supposed immortality, to which he answered: "We're all stardust baby" (via The Wrap). In regards to his seemingly ageless looks, it can most likely be credited to good genes and an active lifestyle.
In 2020, Davide was interviewed by Vulture about the website that he launched and was asked about his views on Reeves' alleged immortality. Per his personal opinion, he said that the actor is just one of those people who age well. "I think he's also someone who's embracing his own aging. Like, I see a lot of Hollywood actors trying to appear younger than they really are with, let's say varying success," he said. However, Davide says that he would also like to keep the Keanu is Immortal website alive, which is why he wants to believe in the conspiracy, despite his personal opinion.