The Surprising Thing The Rolling Stones' Charlie Watts Did At The Playboy Mansion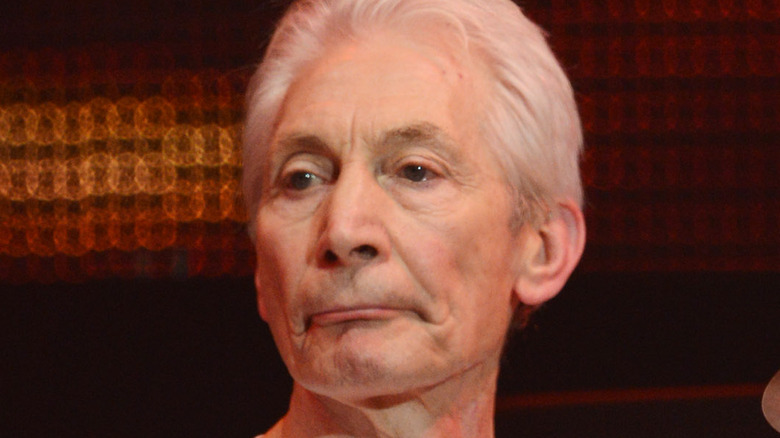 Dave J Hogan/Getty Images
We know what you're thinking: a founding member of the Rolling Stones let loose in the Playboy Mansion is a sure-fire recipe for disaster. And you're right, depending on which Stone you're talking about. If it's Keith Richards, there's a good chance a public institution like the fire department is going to get involved at some point. (Just keep the lighters out of his reach.) But as The Guardian reports, the legendary jazz-influenced rock drummer whose heart-wrenching death shocked the millions of Stones fans the world over in late August 2021 was not as wild as his more ostentatious bandmates.
That's not to say that Watts didn't have his own tough battle with drugs and alcohol, or that he always kept his cool (see: the time he punched Mick Jagger in the face). Still, what Charlie Watts did at the Playboy Mansion will probably surprise you. Let's take a look back at the drummer's time in the symbolic world capital of hedonism in the late 20th century.
Charlie Watts didn't spend the evening with the Playboy bunnies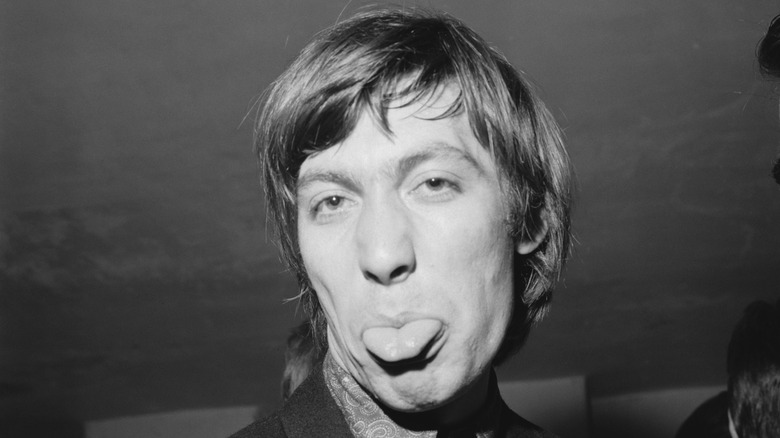 Stanley Bielecki/asp/Getty Images
The year was 1972, and the Rolling Stones had the world on a string. Just the year before, they had released the iconic album "Sticky Fingers," which included such timeless hits as "Brown Sugar," "Wild Horses," and "Can't You Hear Me Knocking." They could pretty much get whatever they wanted at the snap of a finger. So what was it that Charlie Watts wanted that night at the Playboy Mansion?
According to Billboard, he just wanted to hang out and play some pool. He didn't overdose, contract an STD, or light anything on fire. Just a night of pool. "Being a Rolling Stone has almost passed him by," wrote founding bassist Bill Wyman in his 1997 memoir "Stone Alone," adding, "He has never courted fame or sought pop stardom. Inside a band of powerful personalities he remains a true British eccentric." Indeed, one can only be called an eccentric for refraining from a little rock and roll debauchery while visiting a place like the Playboy Mansion in the 1970s.