The Surprising Thing Hunter S. Thompson Did At John Oates' Cabin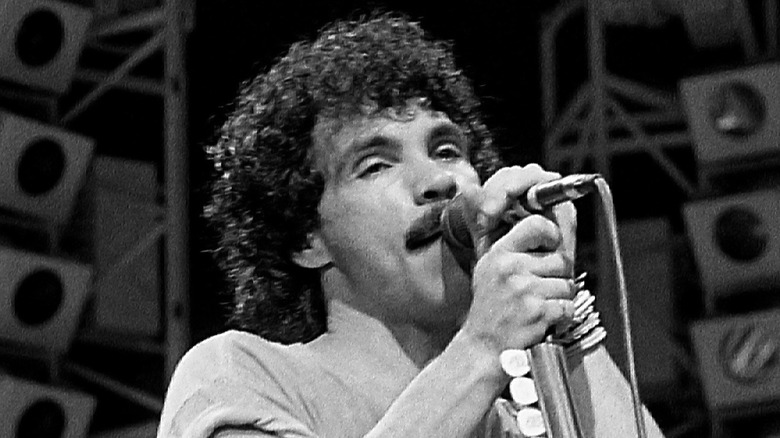 Raymond Boyd/Getty Images
John "I Can't Go For That (No Can Do)" Oates' name is typically seen alongside that of his singing and songwriting partner, Daryl Hall, and not one of journalism's most aspirationally cool heroes, Hunter S. Thompson; but once upon a time, there were some strange goings-on involving both Oates and Thompson in the Woody Creek, Colorado woods.
Oates talked with American Songwriter about writing his memoir, "Change of Seasons," and buying a rundown little cabin in Woody Creek, a small town just outside of Aspen. The cabin was what was left after a fire burned most of the house a few years earlier. In the early '90s, Oates' marriage had recently ended, and his music career was not doing so great. But not long after moving to Woody Creek, he met someone else, fell in love, and decided to get the cozy little cabin renovated.
"Little did I know that my neighbor in Woody Creek was none other [than] the famed gonzo journalist, Hunter S. Thompson," he wrote. "He made his presence known before we even bought the place with a blast of shotgun pellets that rained all around us. Welcome to the neighborhood!" Thompson also made his presence known with a rather unusual artifact that he had left in Oates' cabin.
'Strange and distinctly special'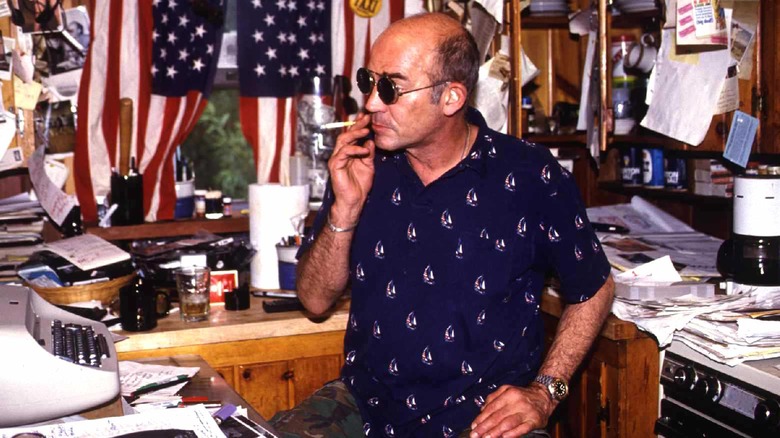 Paul Harris/Getty Images
"Inside the cabin was this red convertible," Oates said in an interview with Colorado Public Radio (via The Denver Post). "I happened to ask the real estate agent who owned the convertible, and he said 'your neighbor Hunter Thompson' [pictured above]. Why is he keeping his car in a piece of property he doesn't own? The real estate agent looked at me and said 'It's Woody Creek, you'll figure this out. It's a different kind of place.'" (Woody Creek sounds like it could be a sister city to Twin Peaks.)
Apparently, when carpenters arrived to start renovating the cabin, the red Pontiac Grand Ville was still parked inside. Luckily, or perhaps intentionally — who knows, it was Hunter S. Thompson, after all — the keys were inside the car, so Oates was able to navigate the car out of the cabin and drive it to Thompson's property, where he left it on the lawn with a note. The unlikely duo then began a friendship that Oates called "strange and distinctly special" (per American Songwriter) and lasted until Thompson's tragic suicide in 2005. However, according to The Denver Post, the friends never spoke of the car again. A different kind of place, indeed.
If you or anyone you know is having suicidal thoughts, please call the National Suicide Prevention Lifeline​ at​ 1-800-273-TALK (8255)​.