The Truth About Keith Jesperson's First Murder
Keith Jesperson was a long-haul truck driver and serial killer who anonymously confessed to his crimes through messages signed with a happy face, thus earning him the nickname "Happy Face Killer." Jesperson went through a difficult childhood, often being ridiculed for his large stature and odd behavior, and was also verbally and physically abused by his own father. As a child, he showed cruelty to animals and had a fascination with fires (via Radford University). Throughout his adult years, Keith's troubling behavior only escalated until he committed his first murder.
On January 21, 1990, a cyclist found a dead body along a stretch of highway. The woman was later identified as 23-year-old Taunja Bennett. The last time she was spotted alive was the night before while drinking at a bar. The bartender recalled seeing Taunja playing pool with a few people and mingling with other patrons, per the New York Daily News. No one saw if she left with anyone. The discovery of her body revealed that she had been beaten, raped, and strangled to death. Authorities announced that they had her killer in custody just a few weeks after the crime.
A false confession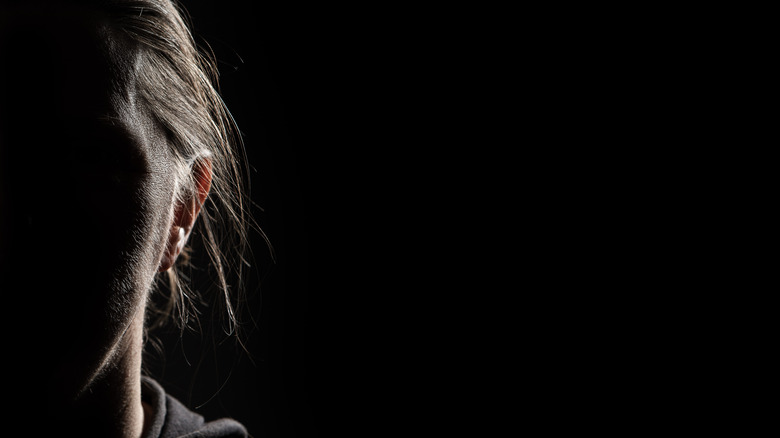 sruilk/Shutterstock
Keith Jesperson was at the bar where Taunja Bennett was the night before her murder. He convinced Taunja to go home with him, and that was where he committed horrific acts before dumping Bennett's body after killing her. News of Taunja's brutal death made local news, and 57-year-old Laverne Pavlinac read about its details. At that time, she was in a decade-long abusive relationship with John Sosnovske and figured that she could use Bennett's death to get away from Sosnovske by framing him via a false confession, according to the University of Michigan College of Law.
Pavlinac anonymously tipped authorities about hearing Sosnovske brag about killing Taunja Bennett, but it was fruitless. She then decided to talk to the investigators and said that her abusive partner was the one who murdered Bennett. Sosnovske was interrogated and he vehemently denied having a hand in the murder. Further investigation into Pavlinac's claims failed to reveal incriminating evidence, but her confession about helping her partner commit the crime was enough to have her and Sosnovske arrested. During the trial, as reported by Medium, Pavlinac recanted her statement and said that she lied to get away from her abusive relationship. In the end, it wasn't enough to sway the jury; she was found guilty of felony murder while Sosnovske pleaded no contest. They were both sent to prison.
Keith Jesperson's bathroom wall confession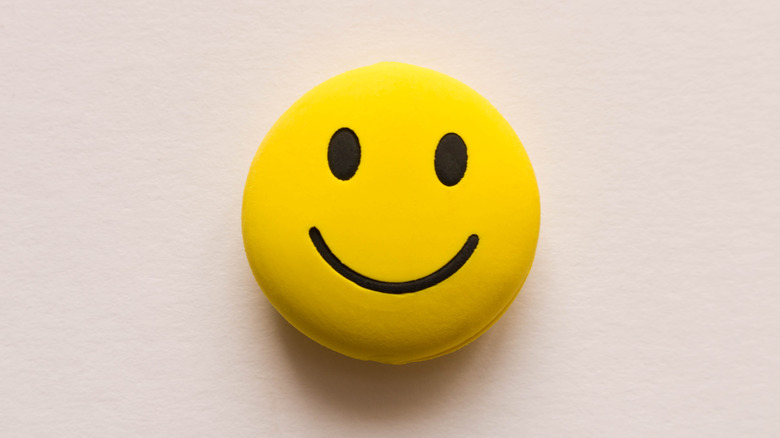 Bogdanovich_Alexander/Shutterstock
Amid Pavlinac and Sosnovske's trial, graffiti was found on a bathroom wall at a Greyhound bus terminal. The message read, "I killed Tanya Bennet January 21, 1990 in Portland, Ore. I beat her to death, raped her, and loved it. Yes, I'm sick but I enjoy myself, too. People took the blame and I'm free." The message was not signed with a name, but a happy face was drawn at the bottom (via New York Daily News). The graffiti was not considered credible evidence, so it wasn't used in Pavlinac and Sosnovske's trial.
One by one, more women were murdered in Oregon and nearby states. The details on the murdered women's crime scenes were consistent with Taunja Bennett's. Soon, newspapers were sent letters confessing to the women's murders, and all were signed with a happy face. Eventually, Keith Jesperson was arrested for killing his girlfriend, Julie Winningham, and it was then when he confessed to killing the other women, starting with Taunja Bennett. Laverne Pavlinac and John Sosnovske were released from prison in 1995 after Jesperson's confession. Keith Jesperson is now serving multiple life sentences for the murder of eight women (via Toronto Sun).