The Heart-Wrenching Death Of Norm Macdonald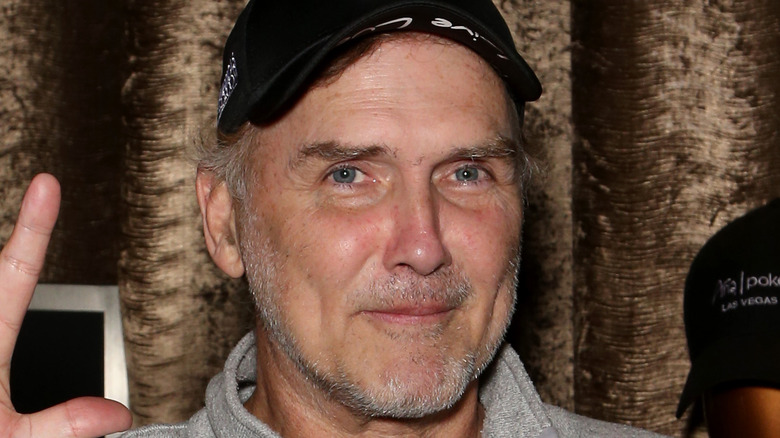 Gabe Ginsberg/Getty Images
Saturday Night Live alum and comedian Norm Macdonald died on September 14 from cancer he was diagnosed with nine years ago, according to Deadline. His death was announced by his management firm. Macdonald was 61 years old. Deadline reported that the Canadian kept his illness private, even from his friends, family, and fans. 
His friend and production partner Lori Jo Hoekstra told Deadline, "He never wanted the diagnosis to affect the way the audience or any of his loved ones saw him. Norm was a pure comic. He once wrote that 'a joke should catch someone by surprise, it should never pander.' He certainly never pandered. Norm will be missed terribly."
It's not clear what type of cancer Macdonald died from, but in a video on YouTube from March 9, 2020, someone with the handle "I'm not Norm" compiled three videos of Macdonald joking about "bowel cancer." In one video he is talking to David Letterman, in the next he's being interviewed by Billy Bob Thornton, in which he jokes that people's biggest fear is sometimes public speaking, but he joked, "to me, it would be something like "bowel cancer." 
Macdonald said you don't lose a battle with cancer, it's more of 'a draw'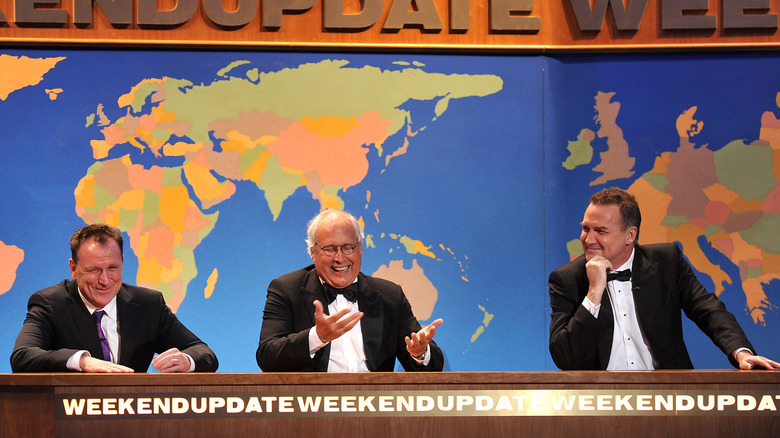 Theo Wargo/Getty Images
In a third clip on the YouTube compilation in which Macdonald is doing stand-up, he has a whole bit about bowel cancer. He said his great uncle was dying of "bowel cancer," saying, "In the old days a man could just sick and die, ya know. Now they have to wage a battle. So my uncle Bert is waging a courageous battle," he said, joking that his uncle was battling by lying in a hospital room with a bunch of tubes in him and watching "Matlock." 
What Macdonald said he didn't like about the "battle" expression that goes hand-in-hand with a cancer diagnosis, is that not only are you suddenly said to be in the midst of a "battle," but when you die from the disease, rather than just being said to have died, people say, "he lost his battle ... that's no way to end your life ... the last thing he did was lose!" But he goes on to say that he sees it like if the person dies, so does the cancer, so it's not a loss, it's a "draw."
Macdonald was an SNL cast member from 1993 to 1999, anchoring the show's Weekend Update for three of those seasons. From 1999 to 2001 he had his own talk show called, "The Norm Show," and for one season in 2018 Macdonald hosted a talk show on Netflix, per the New York Times Post.