The Truth About Hollywood's Oldest Living Star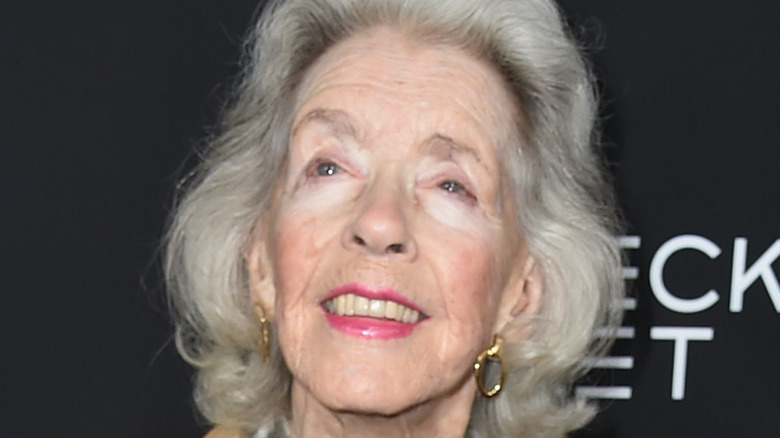 Alberto E. Rodriguez/Getty Images
Hollywood is notorious for short careers. Sometimes it seems that the younger an actor starts out in show business, the less likely they remain a working actor, let alone a celebrity. Many of us forget that some Hollywood stars from the Golden Age are still around.
But one Golden Age actor is still very much here among us. Her name is Marsha Hunt and she's Hollywood's oldest living star.
Hunt began working in Hollywood when she was 17 years old, writes the Los Angeles Times. She was born in 1917 and took an interest in acting as a child. The daughter of an insurance executive and a former opera singer, Hunt grew up in New York after her family moved from Chicago.
Her parents wanted Hunt to go to college, but she really wanted to try her hand at acting. She enrolled in the Theodore Irving School of Dramatics to further her acting. According to The Ogden Standard-Examiner, she even planned to go to the Royal Academy of Dramatic Arts. You know, the school where most British actors go to. Hunt apparently wanted to make sure she developed her acting chops before making a stage debut and moving on to films.
In the meantime, Hunt found work as a model for both artists and advertisers to support herself while attending drama school. The Star Tribune even ran a small story saying she was one of the highest-paid models. It wasn't until she moved from New York to Los Angeles in 1935 that things changed for Hunt.
The Red Scare destroys a career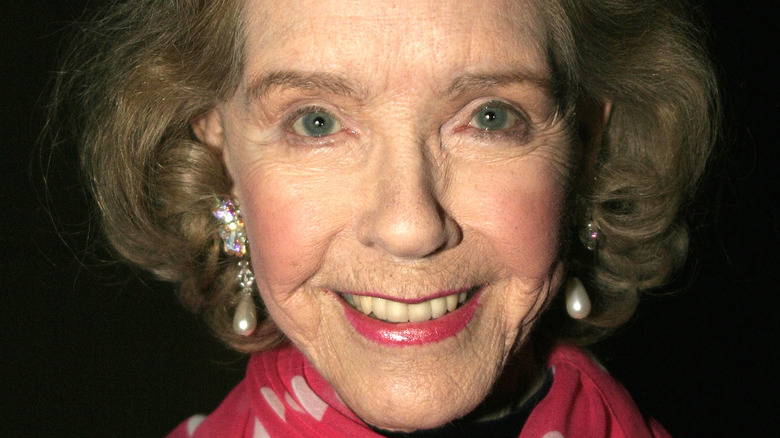 Tinseltown/Shutterstock
With just her modeling credits behind her, Hunt managed to get a contract with Paramount Pictures, reported the Associated Press. The studio was home to Hollywood luminaries such as Cary Grant, Mae West, and Carole Lombard.
Hunt had wanted to be in films but friends and relatives advised her to act coy about her ambitions so movie studios will come knocking on her door to convince her to change her mind. And it worked. She got her first starring role the year she moved to Hollywood and was a leading actress in "The Virginia Judge." The Los Angeles Times says Hunt went on to appear in movies like "Pride and Prejudice" in 1940 and 1941's "The Trial of Mary Dugan" both with MGM.
Hunt's career was doing well, she even almost got the part of Melanie in "Gone with the Wind" (which ultimately went to Olivia de Havilland) but it all went downhill after a visit to Washington, D.C.
It was 1947, and it was the height of McCarthyism. As the BBC explains, Hunt joined the board of the Screen Actors Guild and later the Committee for the First Amendment. During this time, the Senate had begun investigating Hollywood for communist ties. Hunt, along with other big-name actors, were invited to testify in Congress. For Hunt, it was a chance to defend her profession from baseless attacks.
But it would prove disastrous. Unlike those stars like Humphrey Bogart, who recanted their previous opposition to McCarthyism, Hunt did not. Instead, it landed her on the Blacklist.
Marsha Hunt stopped working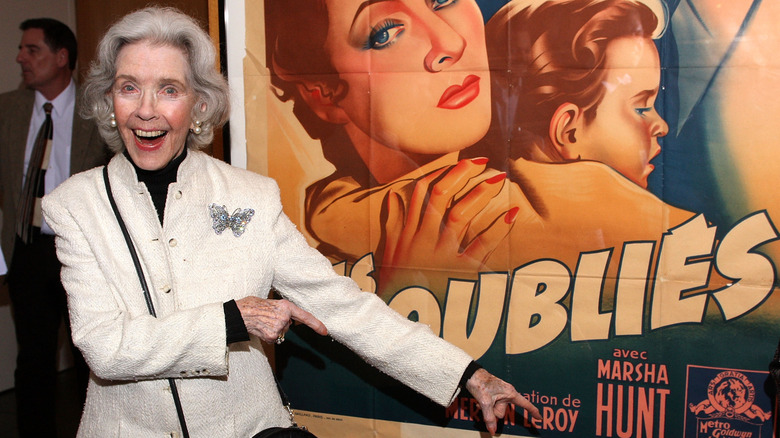 Frederick M. Brown/Getty Images
Work soon dried up for Hunt, who later said she barely had any concept of what Communism even was and just wanted to defend people's freedoms. She also felt a little betrayed by the Bogarts of the industry, who she felt were cowards for succumbing to pressure, per the BBC.
By the 1950s, her name had shown up in "Red Channels," a damning book that purportedly listed prominent Communists, including Hunt. Her career never again rose to its former heights. While she found roles in television, such appearances were then considered a step down for a movie star like her.
Per the Associated Press, the Blacklist at least provided Hunt the chance to work for humanitarian causes. She also occasionally took roles during the '70s and '80s, including in an episode of "Star Trek: The Next Generation." Hunt even wrote a book on style that drew heavily on her Hollywood career.
She would've gladly stayed out of the spotlight and stayed in her home in Sherman Oaks, California, if not for a documentary about her that was released in 2015. It introduced her story to a whole new generation, one that had probably never even heard of the Hollywood Blacklist. Since then, she's made a select few public appearances.
Hunt turned 104 in 2021 and continues to advocate for humanitarian causes and is one of the few living legends of Hollywood's Golden Age still alive today.