What Happened To Robert Durst's Wife Kathie?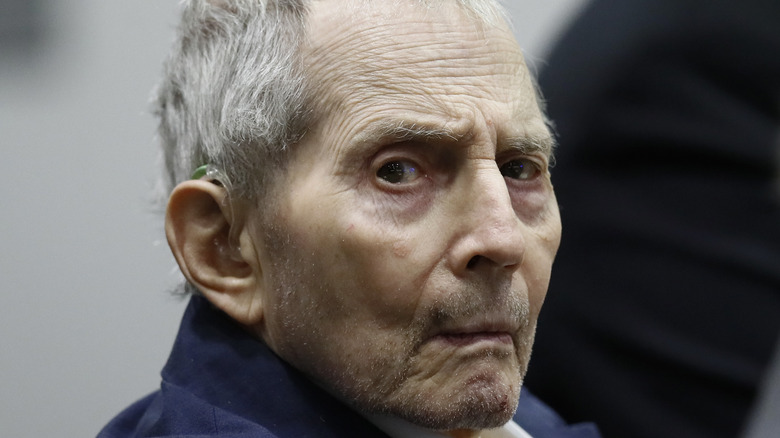 Pool/Getty Images
Kathleen McCormack, nicknamed Kathie, was only 19 when she met her future husband, Robert Durst (via The Life and Crimes of Robert Durst). Though they came from different worlds, the attraction was instant. According to Crime Story, while Durst was an heir of a wealthy New York real estate family, McCormack's roots were much more humble. She was the youngest of five children and was working as a dental hygienist when she moved into a building owned by the Durst family. The pair hit it off and things moved quickly
After their second date, they moved to Vermont to run a health food store. In 1973, they married and went on a cross-country tour before returning to New York. Here they attended high-class events and mingled with powerful people. Another article from Crime Story states that as charming and glamorous as their life looked, Durst was controlling and cheap. McCormack, purportedly seeking independence, joined nursing school and later, medical school. Per NBC News, she was 29 and three months shy of becoming a doctor when she disappeared on January 31, 1982.
Kathie vanished decades ago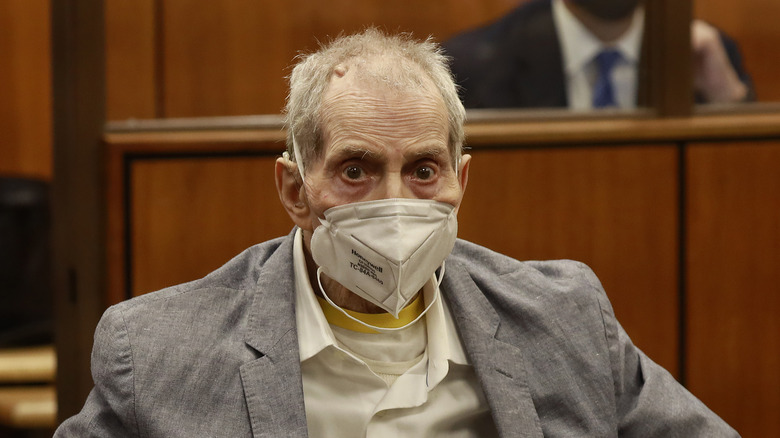 Pool/Getty Images
According to Robert Durst, he dropped McCormack off at a New York train station and never saw her again (via NBC News). Per The Life and Crimes of Robert Durst, he later called McCormack's sister to ask if she had seen her. When her sister got off the call, her first thought was that Durst had killed her. The couple portrayed themselves to be in a healthy and loving marriage, but those around McCormack purportedly knew that was not the truth. Durst was reportedly physically and mentally abusive.
Crime Story states that McCormack confided in loved ones that she wanted a divorce, as her marriage had gone from bad to worse. The violence was reportedly escalating to the point where she had to visit the ER. McCormack later told her friends that if something happened to her, it was likely Durst. After her disappearance, he denied he knew anything about what happened to his wife. Eighteen years later, Durst allegedly murdered his best friend Susan Berman. Per CNN, Berman knew what he had done to McCormack. Fearing she would talk, Durst shot her execution-style in 2000 (via People). He was found guilty and sentenced to life for her murder in 2021 (per The Guardian).
Oxygen reports that the conviction for Berman's murder had McCormack's family push for criminal charges. In October 2021, Durst was finally charged with McCormack's death (via The Hollywood Reporter). This is a monumental turning point in the case, as McCormack's body has never been found, and she was legally declared dead by her family in 2017.