The One Condition Lindsey Buckingham Had For Joining Fleetwood Mac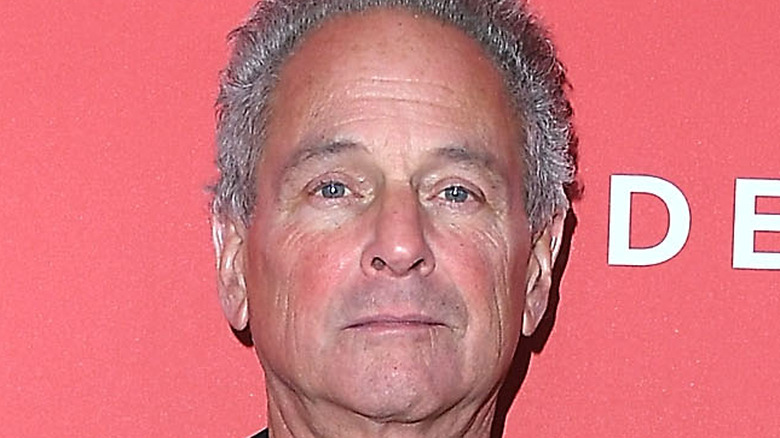 Steve Granitz/Getty Images
Fleetwood Mac is the poster child for inner-band drama. Rolling Stone reported that several guitarists quit or got fired before the version most people associate with Fleetwood Mac drama even came into being in 1974 — the version with Lindsey Buckingham, Stevie Nicks, Mick Fleetwood, Christine McVie, and John McVie. In large part, the band's legendary drama had to do with the fact that there were two couples in the band. 
The McVies were married in 1968, with Christine joining Fleetwood Mac in 1970, according to Musician Guide. So, it wasn't so far-fetched when a new couple joined the band. 
According to The Smith Center, Nicks and Buckingham had known each other since high school, but didn't start playing music together until they were in community college and joined a band called Fritz. Eventually Nicks and Buckingham ditched Fritz and formed the duo Buckingham Nicks. As such, they spent a couple of years in Northern California writing music, which led to them becoming a couple. 
Around the same time, former Fleetwood Mac guitarist Bob Weston had an affair with Mick Fleetwood's wife, according to Rolling Stone, so he had to go. Fleetwood had noticed Buckingham's guitar prowess and songwriting skills and tapped him to be the new guitarist. Buckingham agreed — on one condition. 
His girlfriend had to join also
Michael Ochs Archives/Getty Images
Lindsey Buckingham told The Smith Center how that phone call went down. "One day I get this call from Mick Fleetwood, saying 'hey, you remember me?' He says, 'how would you like to join Fleetwood Mac? We're looking for a guitarist.'"
Buckingham replied, "I said, 'if you're going to take me, you have to take my girlfriend, too.'" 
It was pretty sweet of him to have her back like that, but the couple didn't last, romantically anyway. Musically, the band crushed it with their first couple of albums after Nicks and Buckingham got on board, including the self-titled "Fleetwood Mac," and "Rumours," which pulled heavily from the emotional turmoil going on between the couples in the group. 
Even though it was Buckingham's insistence that Nicks join Fleetwood Mac if he signed on, in the end, Buckingham was the one who was fired from the band in 2018. He has his side, she has hers, according to Rolling Stone, which is how it's always been. If there is anything we can count on from Fleetwood Mac, besides good music, it's that all these years later, Buckingham and Nicks still know how to push each other's buttons.