Who Paul McCartney Blames For The Beatles Breaking Up
s_bukley/Shutterstock
The Beatles became one of the world's most popular bands in 1964. They played concerts to tens of thousands of screaming fans. Their albums dominated the record charts. Then, at the height of the band's popularity, they broke up in 1970. They were like a comet that had been in the sky for six years and finally exited from view. The end was coming for a while, though. Their last concert event together was in 1966, aside from an impromptu concert on the roof of their new recording studio in 1969, via U Discover Music. According to Rolling Stone, the 1966 tour really drove the life out of the band. There were also drug problems among them in the ensuing years, per Rolling Stone. The end was not in a big public fight, but rather a very bland breakup note to the public that was penned by Paul McCartney, where he "interviewed" himself, according to History. 
What happened? Who or what was the cause of this? There's one person that McCartney feels shoulders the blame for the breakup of the world's greatest bands, and it's not the one that many people usually scorn. 
John Lennon walked away from the Beatles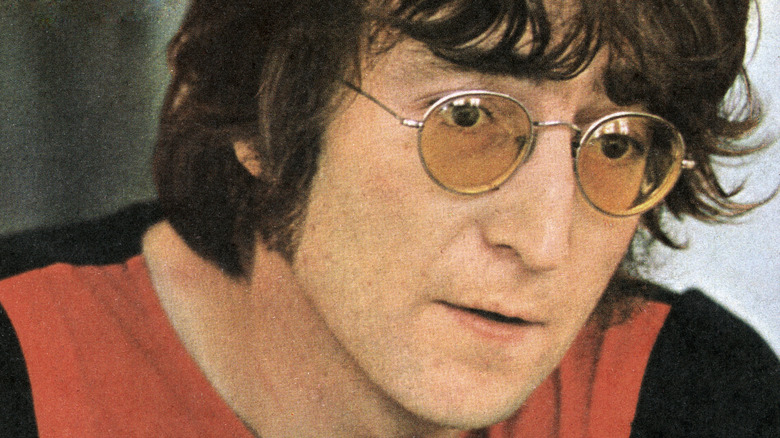 Michael Putland/Getty Images
When most people think of the reason that the Beatles broke up, Yoko Ono is seen as the primary culprit. She dated and then married John Lennon, and the band broke up not too long afterward. According to Biography, she was not the reason why. Apparently, the band was in dire straits before that due to the death of their manager, and she was a convenient scapegoat. Not even her own denials were enough to appease the anger of some fans of the Fab Four. One of the band members, Paul McCartney, though, was much more direct about who caused the splintering of the most popular band in the world: Lennon. 
The success of the Beatles wasn't enough to convince Lennon to stay. Apparently, he wanted to have full creative control of his music, and he told the group that he was finished, according to McCartney and Reuters. Lennon likened the split to a divorce.
All four of them went on to have success as solo artists. McCartney started another band, Wings, that featured his wife Linda McCartney, and then continued to tour after her death. George Harrison had success in both the '70s and '80s as a solo artist before his death in 2001, Ringo Starr continued to play tours well into the 2020s, and Lennon's creative flame was extinguished too early by his murder by Mark David Chapman. 
McCartney thinks the Beatles would have continued to make music if Lennon had stayed.  We will never know, unfortunately. Perhaps people can stop blaming Ono now.