Who Was Joe Exotic's Husband, Travis Maldonado?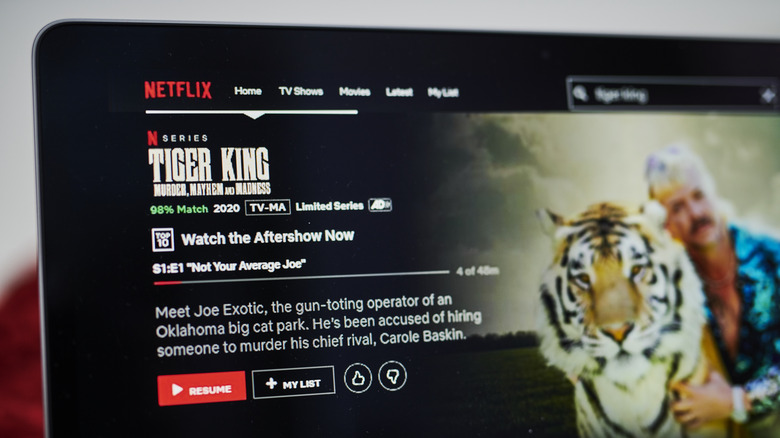 Bloomberg/Getty Images
According to Women's Health, Joe Exotic has been married a whopping five times. However, his polygamous marriage to John Finlay and Travis Maldonado is perhaps his most well-known as it's front and center on Netflix's hit docuseries "Tiger King." Exotic, who is a self-described "gay, gun-toting cowboy with a mullet," has an eye for younger men (per The U.S. Sun). Finlay was only 19 when he met Exotic in 2003 when he was hired to help run his zoo. He eventually got a now-covered-up tattoo that said: "Privately owned by Joe Exotic." Per Showbiz Cheatsheet, Maldonado was also 19 when he met Exotic.
By 2014, the throuple was married in a gaudy zoo-themed ceremony in what Finlay now calls a publicity stunt (via Page Six). Soon, Finlay wanted out of the relationship and left. Texas Monthly reports that after this, Exotic and Maldonado became a traditional couple and legally wed and went on a honeymoon. Oddly enough, neither Finlay nor Maldonado was said to have identified as gay (per the Evening Standard). Despite this, Exotic and Maldonado were together until Maldonado's tragic death in 2017.
Travis Maldonado was a recovering addict when he met Exotic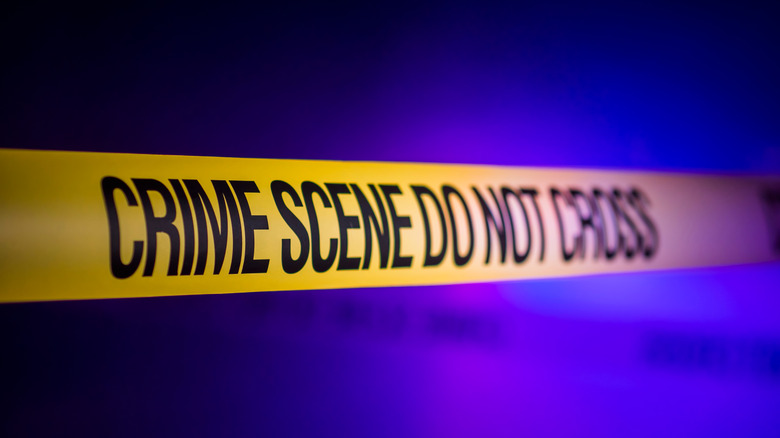 StockMediaSeller/Shutterstock
Maldonado was just a teen when he began working at Exotic's zoo in late 2013 (via Showbiz Cheatsheet). Hailing from California, he had a history of meth addiction. According to Texas Monthly, one of Exotic's employees recommended that Maldonado be taken in to work at the zoo to aid in his recovery. Less than a month later, Exotic, Finlay, and Maldonado were married. Per the Evening Standard, Exotic was 32 years older than Maldonado at the time. During their marriage, it's said that Maldonado's behavior became unpredictable and unruly, perhaps due to drug use.
On October 6, 2017, he entered the zoo's gift shop and began to play with a gun. Maldonado believed that if the magazine was removed, the gun wouldn't fire, even if there was a bullet in the chamber (via Men's Health). He was wrong. Maldonado lifted the gun to his head and pulled the trigger, killing him instantly. He was only 23 years old. Exotic was devastated and later said that his "entire soul died" when he learned of Maldonado's death. He reiterated that his husband's death was not a suicide, but an accident. The Cinemaholic states that his memorial was held at the zoo. Maldonado is survived by his parents and two sisters.
If you or anyone you know is struggling with addiction issues, help is available. Visit the Substance Abuse and Mental Health Services Administration website or contact SAMHSA's National Helpline at 1-800-662-HELP (4357).