The Scary Truth About Tina Fey's Facial Scar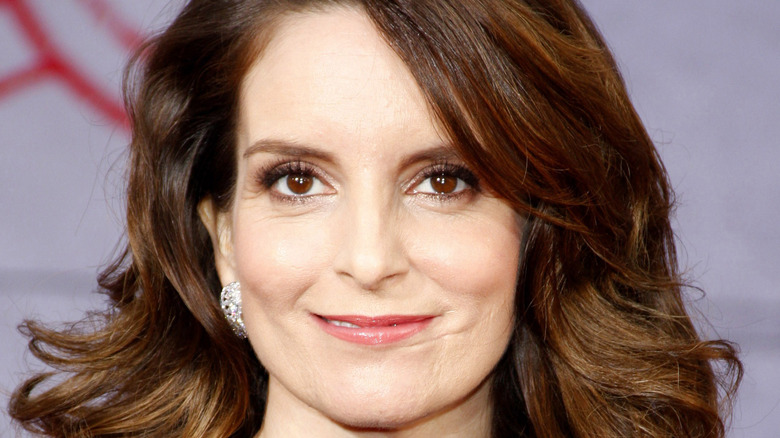 Tinseltown/Shutterstock
Tina Fey has been one of the top names in comedy for the past 20 years, having made a name for herself first by being head writer at "Saturday Night Live," and then by showing off her comedy chops actually on the show. Fey co-hosted the show's spoof news segment, "Weekend Update," first with co-host Jimmy Fallon, then with co-host Amy Poehler. Following her stellar career on the NBC late-night comedy staple, Fey went on to win critical acclaim via her sitcom "30 Rock," based loosely on aspects of her old "SNL" job. These days, Fey is still writing, making movies, and leaving her mark on the comedy world.
Throughout her career, Fey has borne a scar on her chin, barely visible to anyone not looking for it. And though at first she steadfastly refused to discuss it with anyone for any reason, as Vanity Fair reports, she did finally open up about the injury. As it turns out, the comedian was a victim of a random act of violence as a small child, and she still bears the literal scar from it.
A stranger attacked Tina Fey when she was a little girl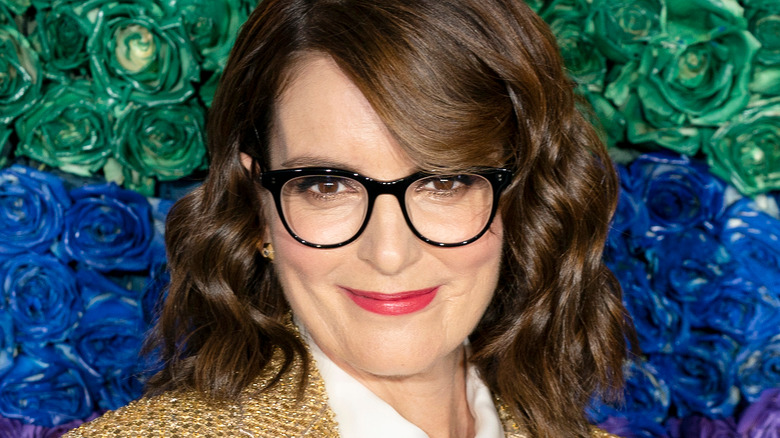 Ovidiu Hrubaru/Shutterstock
When she was in kindergarten, according to People, then-5-year-old Tina Fey was playing in the front yard of her Pennsylvania home when a random stranger attacked her, slicing her chin. At the time, she didn't think much of it, as her husband, Jeff Richmond, later explained. "She just thought somebody marked her with a pen," he noted — though, of course, it was far worse. Tina's parents, however, got their daughter into therapy — not unexpected when a child is a victim of a violent crime — but Tina, who described herself as a "very confident little kid," failed to "go crazy," as her therapist predicted might happen. Indeed, she forgot about the injury until she started appearing on camera, when it became a thing.
As Rare notes, Fey's assailant has never been found or arrested and 45 years after it took place, police have no suspects. As for Tina, the only way in which the scar seems to affect her is in her preference to face the camera from her right side.