Here's Who Inherited Rush Limbaugh's Money After He Died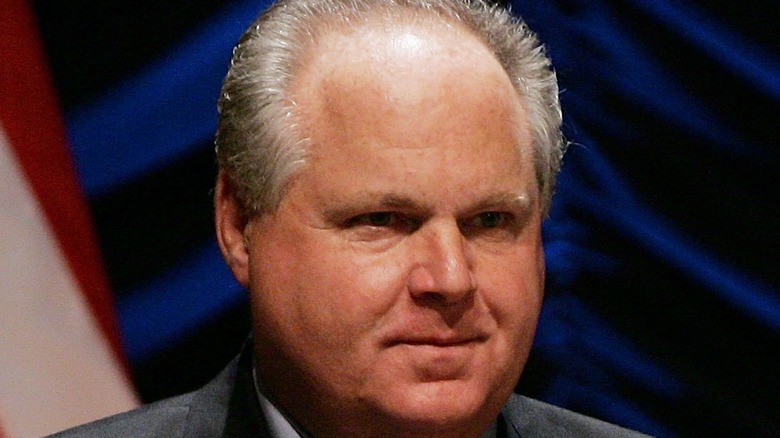 Win Mcnamee/Getty Images
For decades, there was no bigger name in talk radio than Rush Limbaugh. As Biography notes, the Missouri native broke into the biz in fits and starts in the 1970s and 1980s, and by the latter half of the decade, had become a nationally-syndicated player in AM and talk radio via "The Rush Limbaugh Show." He dominated the airwaves for years, bringing his conservative take on the events of the day to millions of listeners. In the process, he reinvigorated the previously-moribund talk- and AM-radio genres, helped carve out space on the airwaves for other radio-based conservative commentators like Ben Shapiro and Mark Levin, was awarded the Presidential Medal of Freedom by then-president Donald Trump, and was enshrined into the Radio Hall of Fame. And, of course, he made hundreds of millions of dollars.
Limbaugh died in 2021 at the age of 70, leaving behind an estate estimated to be worth a hair over half a billion dollars, if not more.
Rush presumably left all of his money to his fourth wife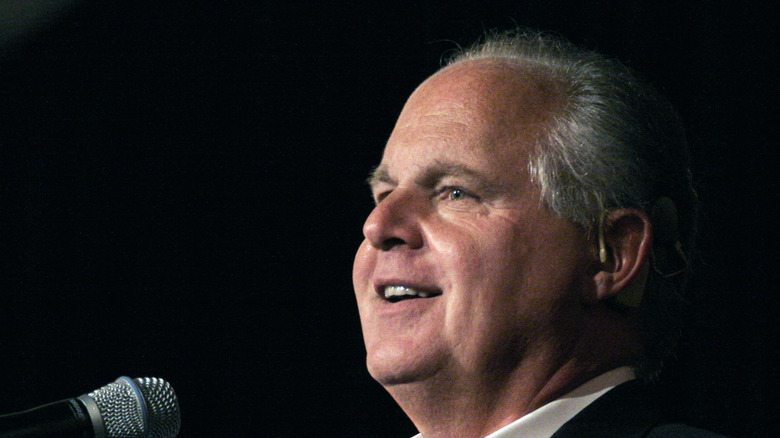 Bill Pugliano/Getty Images
According to the law firm Antonoplos & Associates, Rush Limbaugh's estate was worth an estimated $600 million when he died — even though he'd reportedly joked he would be okay if he blew all of his money. He, of course, did not blow all of his money before he died, and it appears that his fourth wife, Kathryn Limbaugh, inherited it (via the Daily Mail). What Limbaugh's widow intends to do with that money is unclear as of this writing. However, it bears noting that Limbaugh also used his financial team to structure his wealth in such a way that some of his money could wind up being dispersed to charity (if Kathryn doesn't just take the money herself).
Nevertheless, it bears noting that this is all speculation. "Without seeing the actual documents, it is impossible to know exactly what Rush has planned for his assets," the law firm notes.