Here's Who Inherited Tupac Shakur's Money After He Died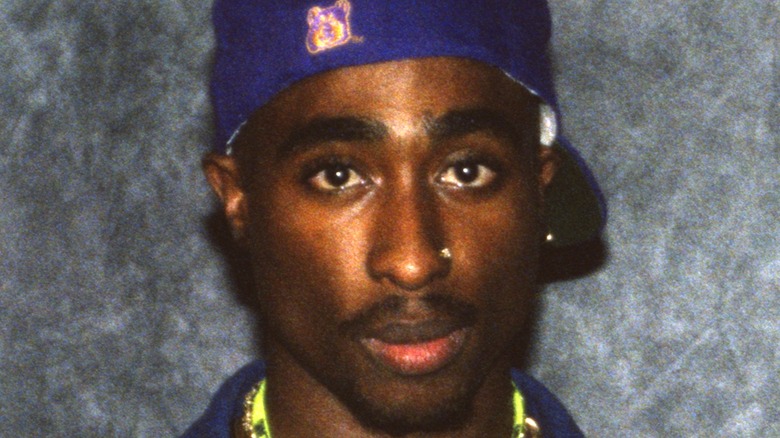 Tim Mosenfelder/Getty Images
On September 7, 1996, the Cadillac that Tupac Shakur was riding was shot, and four of the bullets hit the rapper. Suge Knight, who was driving the vehicle, was also grazed by a bullet. Shakur was immediately brought to the hospital where it was determined that the bullets penetrated his chest, hand, and pelvis. According to a Los Angeles Times report, doctors had to remove his right lung to save him. He survived the surgery, but he died six days later on September 13 at just 25 years old.
Shakur had released four studio albums before his death, and his net worth was $200,000 at that time (via Celebrity Net Worth). Although the rapper had a successful career, he didn't own real estate, nor did he invest in stocks. A forensics lawyer also noted that the bulk of his money may have gone to legal fees and bail, as he had been involved in a few incidents including assaults, shootings, and sexual abuse, for which he served less than a year in prison, as reported by 2Pac Legacy. Additionally, he was allegedly also millions in debt to his record company at the time of his death.
Tupac Shakur's estate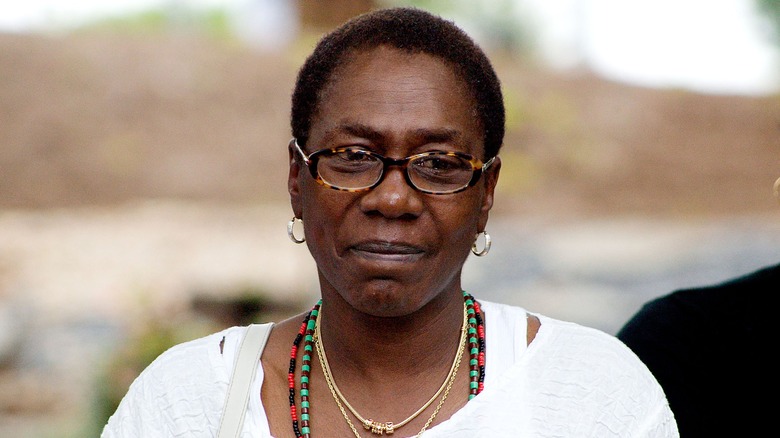 Annette Brown/Getty Images
Tupac Shakur did not leave a will before his untimely death. He was briefly married to Keisha Morris, but the marriage was annulled a few months after, so Morris wasn't entitled to Shakur's estate. According to Express, it was his mother, Afeni Shakur, who took over the estate. She set up a trust to protect her son's music rights, adding specific stipulations on which individuals and entities would benefit from the fortune. The process wasn't as easy, though. In 1997, the estate was embroiled in a legal battle with Shakur's record label — Death Row Records — over unreleased recordings. The dispute was settled and the estate was awarded Shakur's recordings (via Heirs and Successes).
In the years after his death, a few posthumous albums were released, skyrocketing Tupac's net worth after his death. Afeni died in 2016, but she made sure that her son's legacy will be protected. She appointed Tom Whalley as the estate's executor. Gobi Rahimi, a friend of Tupac and Afeni, said he believes Whalley will do a good job in handling the Shakur estate. "Tom is someone who actually cares about Tupac's legacy. Someone who actually had an authentic relationship with Tupac is in a position of power now. Things seem more hopeful and positive than they have in the last 20 years," he told Billboard in 2016. As of 2021, Shakur's estate is reportedly worth $40 million, per The Richest.
Tupac's sister sued the executor of the estate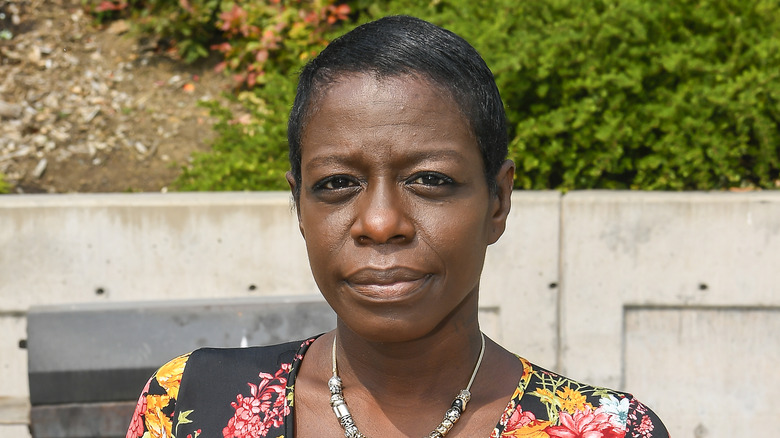 Steve Jennings/Getty Images
In January 2022, Tupac Shakur's sister, Sekyiwa Shakur, filed a lawsuit against Tom Whalley, as reported by Billboard. Sekyiwa claimed that Whalley embezzled millions of dollars from Tupac's estate since being named as its executor. One of the ways in which he did it was by giving himself the position of manager in Amaru Entertainment, the label that released some of Tupac's music and is reportedly one of the main sources of income for Tupac's Trust. According to Sekyiwa, Whalley being the manager of the record label is a conflict of interest, as he is also the estate's executor. She claimed in the lawsuit that Whalley paid himself $5.5 million in five years through the record label. "Whalley has unreasonably enriched himself at the expense of the beneficiaries and in bad faith," Sekyiwa noted.
Furthermore, Sekyiwa stated that Tupac's estate is restricting her access to some items that her mother inherited from the rapper and keeping them for investment. Such items include awards, clothing, jewelry, furniture, and artwork taken from Tupac's home after his death (via Rolling Stone). Sekyiwa is also the president of the Tupac Amaru Shakur Foundation, a non-profit organization that offers training for the youth. She claimed that Tupac's estate is withholding its financial information from the organization, which prevents her from knowing the extent of Whalley's embezzling. In response, Whalley's attorney denied the allegations against his client and said that Whalley always made his decisions for the best interest of Tupac's estate.