Here's What Happened To Taylor's Money After She Died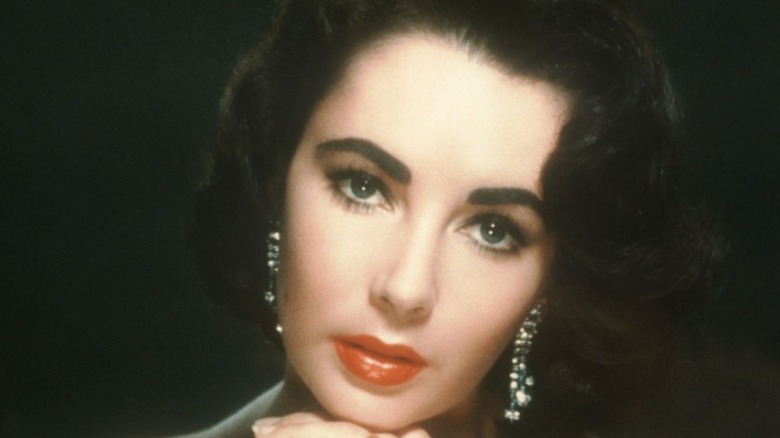 Getty Images/Getty Images
Film legend Elizabeth Taylor starred in such classic films as "Cat on a Hot Tin Roof" (1958) and "Who's Afraid of Virginia Woolf?" (1967) (via Internet Movie Database). She is also remembered for her beauty, violet-colored eyes, and many trips down the aisle. Married eight times, twice to actor Richard Burton, Taylor also built a business empire that sold perfume and other products. She was one of the first Hollywood icons to create her own brand. At the time of her death in 2011, Taylor had an estate worth an estimated $600 million to $1 billion, according to Bloomberg Businessweek (via CBS News).
Taylor was hospitalized at Los Angeles' Cedars-Sinai Medical Center early that year as she struggled with heart issues (via the Los Angeles Times). Taylor died there on March 23 of congestive heart failure. Her four children, Christopher and Michael Wilding, Liza Todd, and Maria Burton, were with her at the end. She also had 10 grandchildren and four great-grandchildren. With such a large family, it wasn't clear initially how her massive estate would be divided and how her charitable efforts might continue. A devoted philanthropist, she raised more than $270 million through her own foundation.
Elizabeth Taylor's estate sold off jewelry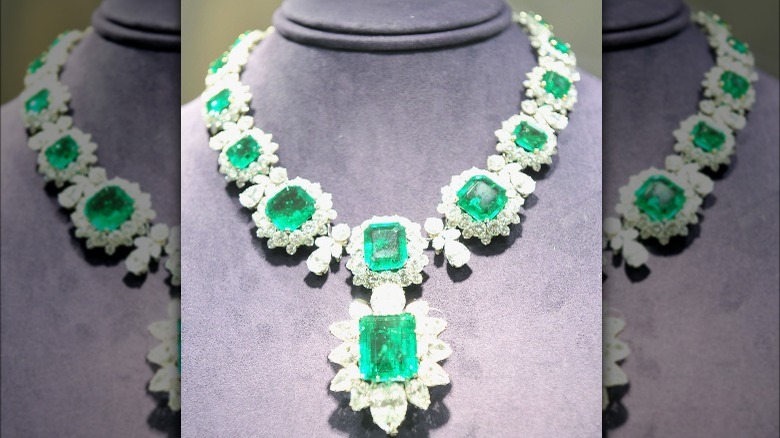 Slaven Vlasic/Getty Images
Elizabeth Taylor was a savvy businessperson, and she even made some strategic moves to prepare the family for life after her death. She established a trust, which allowed her to pass along her assets without having a public will (via Express). This entity, along with her charitable organization, the Elizabeth Taylor AIDS Foundation, and The Elizabeth Taylor Archive, later became known collectively as House of Taylor (via Elizabeth Taylor official site). The House of Taylor revived the brand name that Taylor used for her perfume and beauty products, which continued to be sold after her death. White Diamond, one of her most popular fragrances, can still be found in stores.
Before her death, Taylor also planned to have some of her assets sold off. Much of her jewelry collection went up for auction in December 2011, and it brought in an impressive $156.8 million (via Christies). All the proceeds from the sale went to the Elizabeth Taylor Trust, with a portion of the profits being given to Taylor's charity. "I think she would be happy to know that her collections will continue to enrich the lives of those who have acquired pieces," her son, Chris Wilding, said.
Taylor's grandson is a key figure in family trust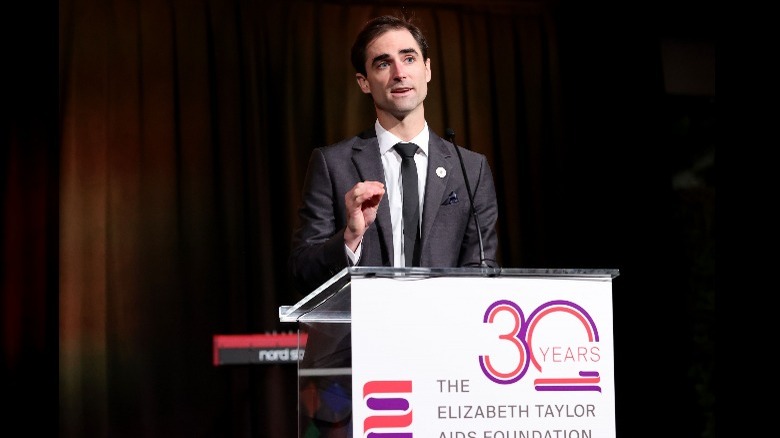 Rich Fury/Getty Images
In 2019, more of Elizabeth Taylor's personal items were auctioned off. This time around, fans had a chance to own a piece of Taylor's fashion history as many of her costumes, outfits, and accessories were included in the event. The auction featured numerous variations of Taylor's signature garment — the caftan (via Julien's). Taylor's grandson, Quinn Tivey, said that he had been working on an archive of her life and work and "along the way, we've come across items that seem perfect for a sale" (via The Hollywood Reporter). Tivey, the son of Taylor's daughter Liza Todd and artist Hap Tivey, became a trustee in 2016. Other trustees include Tim Mendelson, Taylor's former assistant, and Barbara Berkowitz, Taylor's lawyer.
While growing up, Taylor was just a normal grandmother to Tivey. He remembered her for their times together, "watching movies, chatting — she would give me advice." Now, as a trustee, he works to preserve her legacy as an actress and humanitarian.